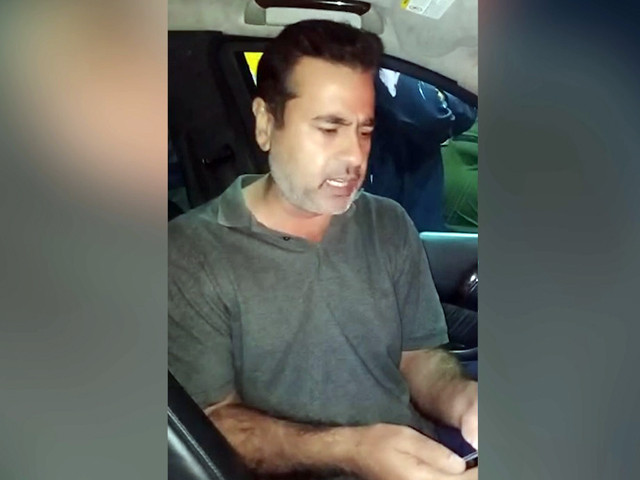 ---
ATTOCK:
Senior journalist and Express News anchorperson Imran Riaz Khan was arrested by Chakwal police on Thursday, immediately after the Attock police released him following the court's order.
The Chakwal police personnel arrested the journalist from outside the courtroom where was presented by the Attock police.
Earlier, a senior judge of the Attock court had rejected the Chakwal police's request to hand over Imran Riaz to them. Reprimanding the Chakwal police, the judge said that they had not adhered to the usual legal procedure.
"Imran Riaz cannot be handed over to the Chakwal police," the judge maintained. However, the journalist voluntarily offered himself for arrest outside the courtroom.
The journalist has different cases registered against him in different cities.
Read IFJ calls on Pakistani authorities to withdraw cases against Imran Riaz
A Rawalpindi Division police spokesperson confirmed the arrest of Imran Riaz by the Chakwal police, adding that a first information report (FIR) had already been registered against him but was kept "sealed".
Imran Riaz's arrest
Senior journalist Imran Riaz Khan, a vocal critic of the current government, was arrested from Islamabad Toll Plaza late on Tuesday, disregarding the fact that the Islamabd High Court (IHC) had already granted him pre-arrest bail.
The journalist has been implicated in a slew of cases which he says were motivated by his refusal to "stop speaking the truth".
Of late, more than a dozen FIRs have been registered against him on charges as serious as abetment of mutiny and criticism of the state institutions.
In a video of his arrest, which went viral on social media, over a dozen police officers of the Punjab Police could be seen surrounding his car.
COMMENTS
Comments are moderated and generally will be posted if they are on-topic and not abusive.
For more information, please see our Comments FAQ