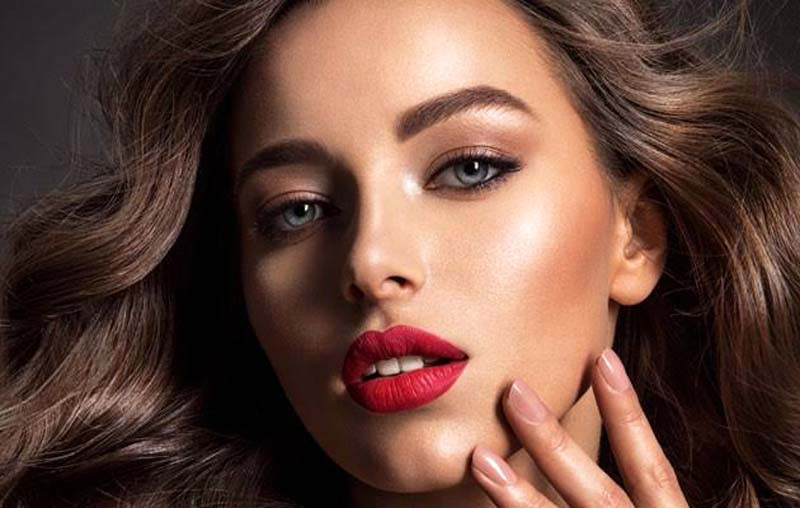 ---
There are great lipsticks, and then there are lipsticks so iconic that they're immediately recognisable by their shade or number. Almost all beauty brands have introduced that one dramatic red lipstick with the best formula. Some make-up brands have introduced dramatically shine-free lipstick but it tends to flake off and dry out your skin, while some brands have come up with a formula that is moisturising yet long lasting for comfortable wear. If you're looking to invest in a trusted red lippy, we've rounded up some of the most iconic red lip colours that are used by celebrity make-up artists, celebs and influencers.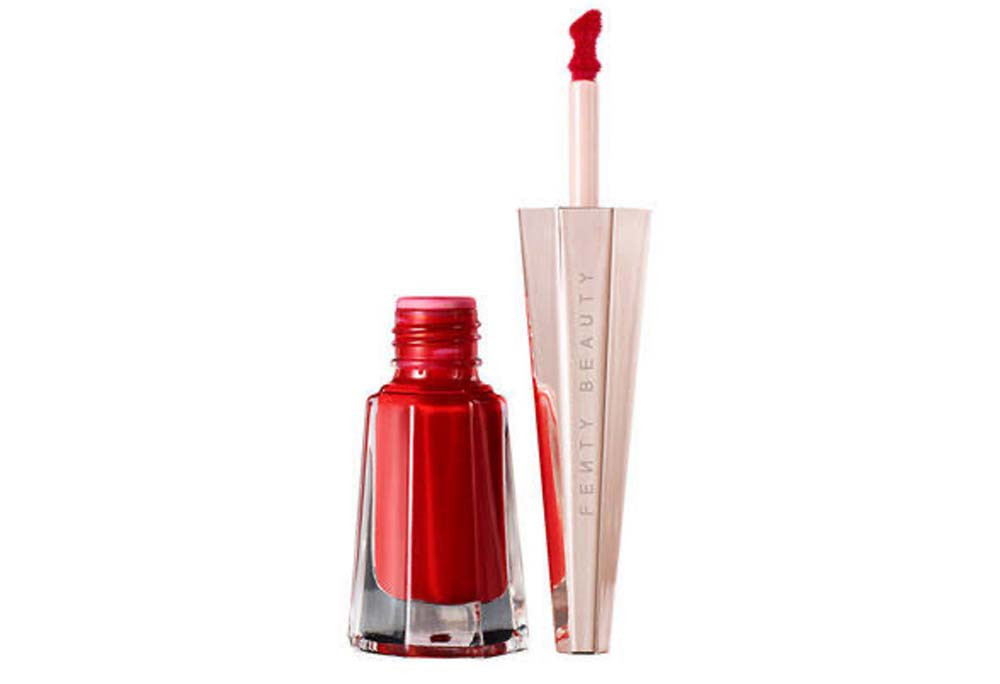 MAC - Ruby Woo
MAC's Ruby Woo is one of the most popular lipsticks around. Almost everyone has purchased at least one at some point in time. Ruby Woo is a bright blue toned red which makes it a neutral color that suits dusky, light, medium, and all other skin tones beautifully. The colour is so vivid that it instantly brightens up the face, even if you're not wearing any other make-up.
Nar's Jungle
Nars's Jungle Matte is another iconic lippy. It's a semi-matte, cherry-red colour that celebrity make-up artists swear by and have been using on all A-list celebrities since the '90s. This lipstick is loved because it's such a femme-fatale red. The name Jungle Red was inspired by a line from the movie The Women, and incidentally, there's a matching nail polish, too.
Chanel Rouge - Pirate
Chanel's cult-favorite shade Pirate, which was formulated to imitate the same shade of red that Coco Chanel wore. It looks marvelous on all skin tones and the formula is long-lasting but comfortable, and you can't fail to feel chic while wearing it.
NYX lipstick in Perfect Red
If you're looking for a moodier blue-red, Piper suggests NYX's Perfect Red. "It lives up to its name — not too blue, not too orange, but a perfectly flattering pinup matte red."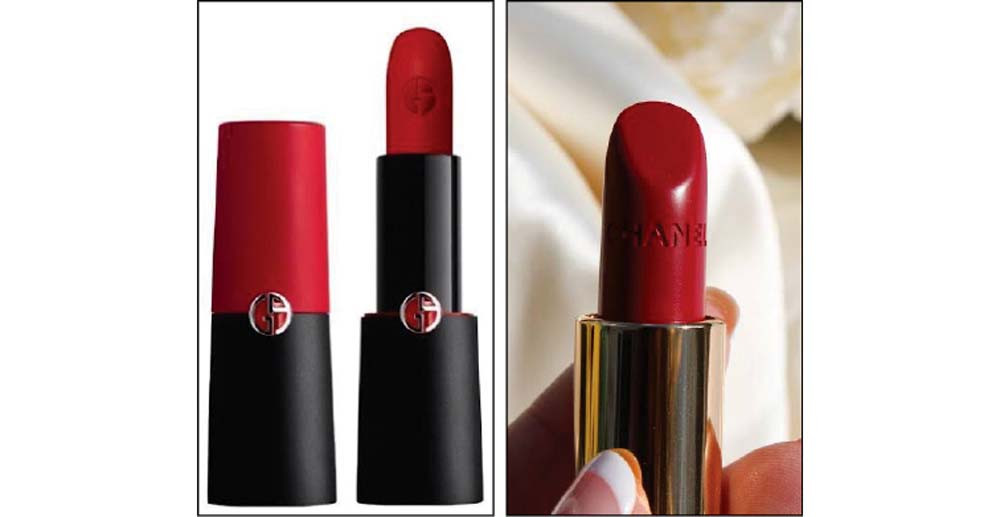 Fenty Beauty by Rihanna
Stunna Lip Paint in Uncensored Fenty Stunna Lip Paint that Rihanna's team dubbed "universally flattering" — the new Ruby Woo. It's appealing as a "lipstick that looks good on everyone, no matter their age or skin tone and though it's similar to Ruby Woo in a matte finish and colour, it feels like you're wearing nothing at all. The formula is incredibly thin, you never need more than one coat to reach full opacity and the brand claims it's the most comfortable lipstick they've ever tried, adding that it can easily be reapplied without cracking or getting flaky and thick.
Maybelline Super Stay Matte Ink in Pioneer
For a truly long-lasting option we recommend Maybelline Superstay Matte Ink in Pioneer, a bright red that is "universally flattering." Celebrity makeup artists call it the best liquid lipstick formula. They also like the teardrop shaped wand, which makes it easy to create precise, crisp lines. They did note that it can take a little while to dry, but once it's on, they say, it doesn't move.
Chanel Rouge Coco Lipstick in Gabriella
This iconic lipstick shade is an obsession for most fashionistas. This Chanel Rouge Coco Lipstick in Gabrielle is a bright blue-red, with a slightly glossy finish and is known for its hydrating and lightweight finish. It is also one of the reddest and shiniest of reds behind the Chanel counter. Its luscious red colour will make you feel like Marilyn Monroe with its slick, glossy finish, but magically your lips won't feel sticky. Instead, they will feel as moisturised as if I you have applied a lip balm.
Sephora Lip Stain Always Red
The biggest red-lip secret of them all is Sephora's cream lip stain. Shade 01 is used all the time on Vogue China covers. It looks fabulous on Asian skin tones, and pretty much looks good on everyone. It's like Ruby Woo in liquid form.
PAT McGrath Blue-red Elson
Cream lipstick is a nice middle-of-the-road option that's usually not too glossy or matte, with some exceptions. Many beauty editors recommended the creamy Matte Trance lipstick from legendary make-up artist Pat McGrath. The blue-red Elson shade has become a favourite of many in the fashion industry. This tube lipstick is known for its super-creamy formula and matte finish. It is highly pigmented that a tube could last you years. It stains your lips nicely and wears well throughout the day. It's the perfect mid-century, vibrant, cool red for olive skin tones and it won't smudge.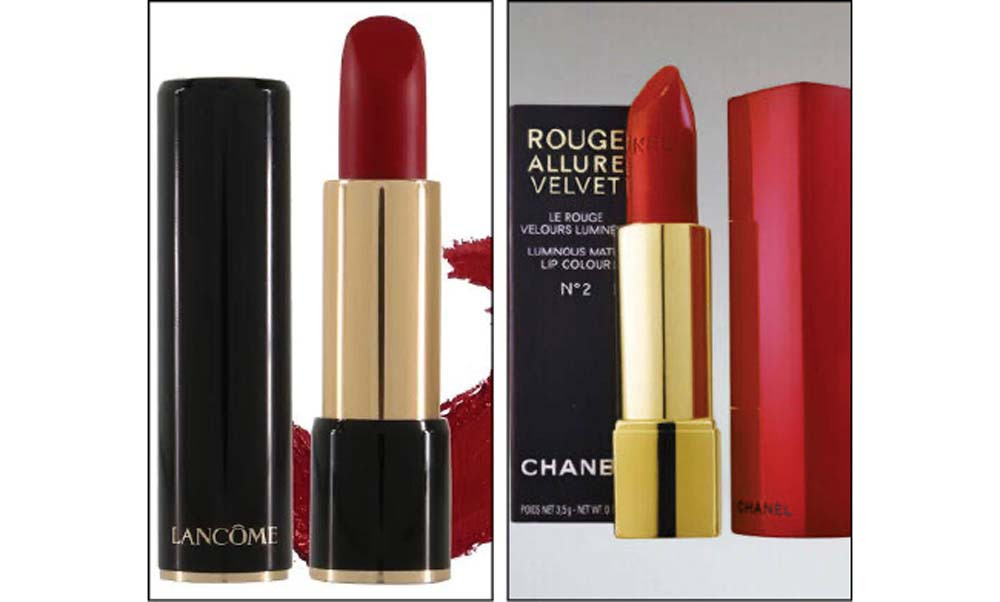 Rouge d'Armani lipstick Red Fire
Special occasions and long days call for a comfortable lipstick that can withstand feathering and smudging. Bella Hadid's makeup artist Vincent Oquendo reliably looks to the Rouge d'Armani matte lipstick in No. 401 Red Fire for a formula that's long-wearing but not drying. Red Fire is a classic red and suits any skin tone when you want a bright, cherry pop on the lips.
Lancome L'Absolu Rouge Hydrating Lip Shaping Colour in Isabela
Another lipstick that has a certain "Marilyn on the weekend" appeal is this Lancôme lipstick in Isabella 189. It's a warm, brick red with a bit of an orange warm tone, making it a glamorous and laid-back red. It's perfect for daytime or the weekend.
COMMENTS
Comments are moderated and generally will be posted if they are on-topic and not abusive.
For more information, please see our Comments FAQ