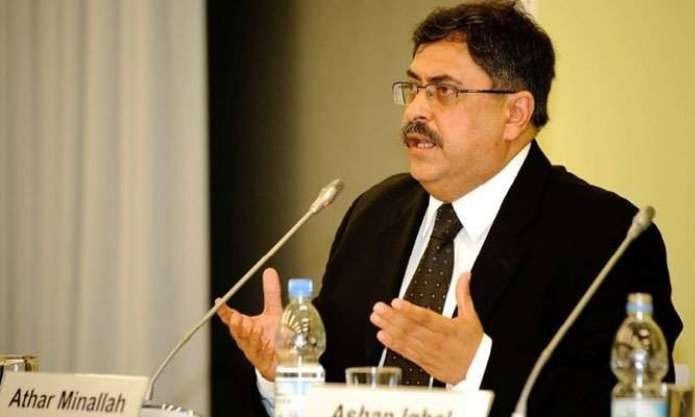 ---
ISLAMABAD:
A judge of New York's highest court, in her dissenting note, quoted the Islamabad High Court (IHC) Chief Justice Athar Minallah's landmark Kaavan judgment, saying an elephant held in captivity at the Bronx Zoo for decades had the legal right of living in the wild and was protected under the law.
The judge was hearing a petition filed by the animal rights group Nonhuman Rights Project.
Read Freedom and uncertainty: A lonely elephant's journey into a whole new world
State of New York Court of Appeals, in its decision dated June 14, referred to the landmark decision given by the IHC chief justice who, on May 20, 2020, had ordered moving the lone elephant in Marghazar Zoo, Kaavan, and other animals to their respective sanctuaries.
One of the paragraphs taken from CJ Minallah's verdict, which has been made part of the US court's decision, reads: "An animal is undoubtedly a sentient being. It has emotions and can feel pain or joy. By nature, each species has its own natural habitat. They require distinct facilities and environments for their behavioural, social and physiological needs. This is how they have been created. To separate an elephant from the herd and keep it in isolation is not what has been contemplated by nature. Like humans, animals also have natural rights which ought to be recognized."
"It is a right of each animal, a living being, to live in an environment that meets the latter's behavioural and physiological needs," the IHC ruling further read.
The petitioners, who sought legal rights for the elephant, lost their plea by 5-2 majority.
The New York court's decision had held that while animals deserve "proper care and compassion," they were completely outside the jurisdiction of human rights law.
While other judges concurred with the order, Judge Jenny Rivera authored a dissenting opinion and raised some serious questions about the concept of human rights, citing IHC's ruling as a premise.
Referring to Justice Athar Minallah's judgment, she held "When the majority answers "No, animals cannot have rights," I worry for that animal, but I worry even more greatly about how that answer denies and denigrates the human capacity for understanding, empathy and compassion."
COMMENTS
Comments are moderated and generally will be posted if they are on-topic and not abusive.
For more information, please see our Comments FAQ