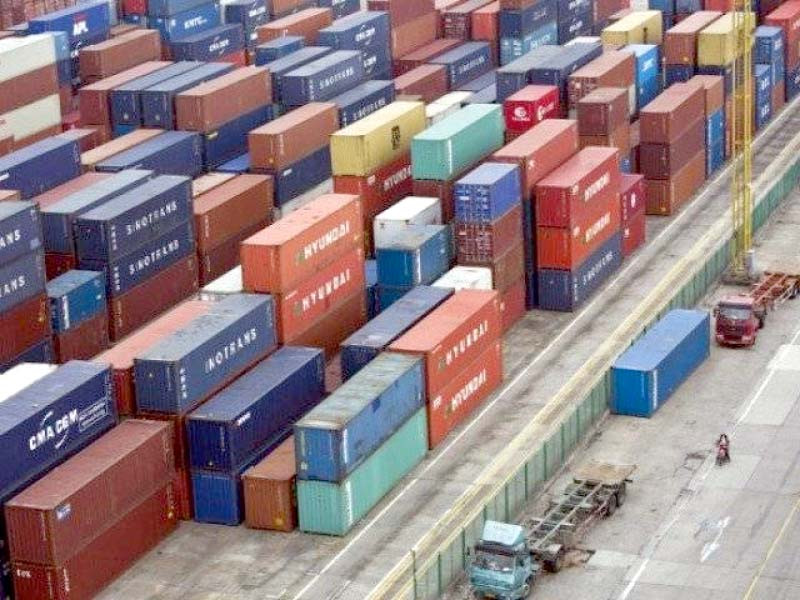 ---
KARACHI:
Vegetable and fruit exporters have emphasised that Pakistan has produced a surplus potato crop this year which should be used in barter trade with Russia by importing wheat from the European nation.
The All Pakistan Fruit and Vegetable Exporters, Importers and Merchants Association (PFVA) wrote a letter to the Ministry of Commerce secretary, saying it was an appropriate time to avail themselves of the opportunity provided by the bumper crop of potato, which could be exported to Russia in exchange for wheat.
PFVA Patron-in-Chief Waheed Ahmed said owing to the favourable climatic conditions and hard work of growers, Pakistan had been fortunate to produce around 7.5 million tons of potato this year.
In comparison, the domestic consumption is approximately 4 million tons or less, hence "we have a surplus of 3.5 million tons for export".
Russian had been a lucrative international market for Pakistani potato for many years, he said, adding that "since our country is facing shortage of wheat, we can capitalise on this unique opportunity by importing wheat from Russia in exchange for surplus potato in barter trade."
In the barter system, he pointed out, the country would not have to spend foreign exchange under the prevailing difficult economic conditions when even a single US dollar mattered a lot.
"We urge the Ministry of Commerce to initiate prompt action to do the needful, keeping in view the interest of our country," he said.
Arif Habib Commodities CEO Ahsan Mehanti told The Express Tribune that barter trade with Russia would not only save foreign exchange on wheat import, but would also help arrest the rupee fall.
Trading Corporation of Pakistan (TCP) has the capacity to execute barter trade with Russia when banking channels were not available due to the Russia-Ukraine conflict, he said.
However, despite the apparent benefits, some disagreed with the proposition.
Union of Small and Medium Enterprises (UNISAME) President Zulfikar Thaver said "we do not have that big crop to go for barter trade with Russia against wheat."
Employers Federation of Pakistan President Ismail Suttar said Pakistan was primarily an agro-based economy and was known for the quality of its fruits and vegetables.
"This year, Pakistan has surplus production of potato, estimated at around 7.5 million tons against domestic demand for 4 million tons."
However, over the past few years, Russia had been steadily increasing its export of potato and decreasing imports, Suttar pointed out. "Bartering our surplus potato with Russian wheat doesn't seem to be a feasible option as Russia itself is a potato exporter."
Only in 2020, Russia was able to export potato worth $56.5 million, however, "it is important to note that Russia did face shortages of potato after 2020", he said.
"Currently, it is uncertain whether Russia will agree to the barter trade and take potato in exchange for wheat. Pakistan must engage with Russia and other countries to enhance trade relationships."
Suttar stressed that Pakistan had already been eyeing the Chinese market and was adopting Chinese technology and high-quality seeds.
Furthermore, "the prices of potato are higher in China. Pakistan has an advantage in terms of exporting to China. This way, we will be able to export potato not only to China, but to other countries as well, while maintaining a competitive edge."
Published in The Express Tribune, June 19th, 2022.
Like Business on Facebook, follow @TribuneBiz on Twitter to stay informed and join in the conversation.
COMMENTS
Comments are moderated and generally will be posted if they are on-topic and not abusive.
For more information, please see our Comments FAQ