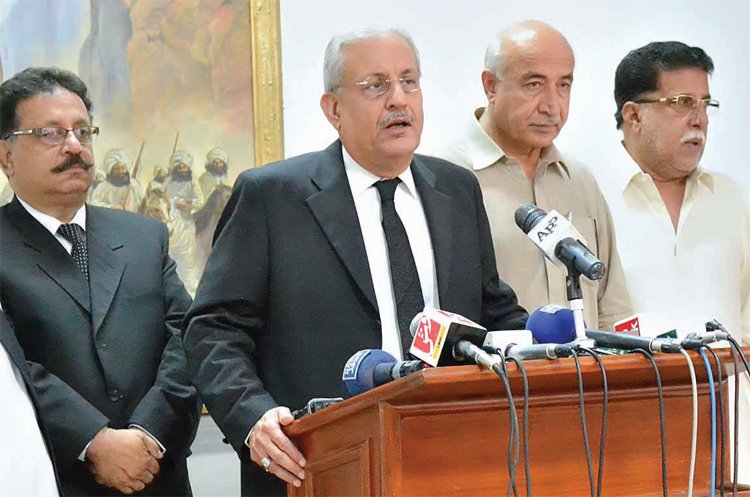 ---
ISLAMABAD:
Pakistan Peoples Party (PPP) Senator Mian Raza Rabbani on Monday has said that the talks with the Tehreek-e-Taliban Pakistan (TTP) needed to be made part of a national debate in which parliament, experts, military commanders who fought against them and civil society are a part of the debate.
Rabbani issued a statement wherein he maintained that making peace with the TTP will have far-reaching consequences on the constitutional boundaries of the federation within, on the creation of a parallel justice system, the rule of law and the constitution.
The two tribal jirgas sent to negotiate cannot be a replacement for the collective wisdom of parliament, he said.
The parliament has always risen beyond party lines while considering matters of national security, be it the terms of engagement with the US or operations against terrorists in Swat, Khyber and Waziristan, the PPP senator added.
Read TTP 'benefitted most' from Taliban takeover of Kabul: UN report
According to Rabbani, the Pakistani people have the right to decide their future; therefore, let a consensus decision be arrived at through a debate in which the parliament leads.
A day earlier, PPP Chairman Bilawal Bhutto-Zardari formed a three-member committee to liaise with political parties on the recent developments related to talks with the Afghan Taliban and the banned outfit TTP.
The three-member committee comprises PPP's senior leaders Sherry Rehman, Farhatullah Babar and Qamar Zaman Kaira, and will take other political parties on board over the matter.
The development came after a series of meetings were held between representatives of Pakistan and the outlawed TTP in Kabul to broker a peace deal. The Afghan Taliban are acting as a mediator.
A tribal jirga, comprising elders, politicians and others from erstwhile tribal areas, also visited Afghanistan and met the TTP leaders. The flurry of meetings led to the banned outfit announcing an indefinite ceasefire.
COMMENTS
Comments are moderated and generally will be posted if they are on-topic and not abusive.
For more information, please see our Comments FAQ