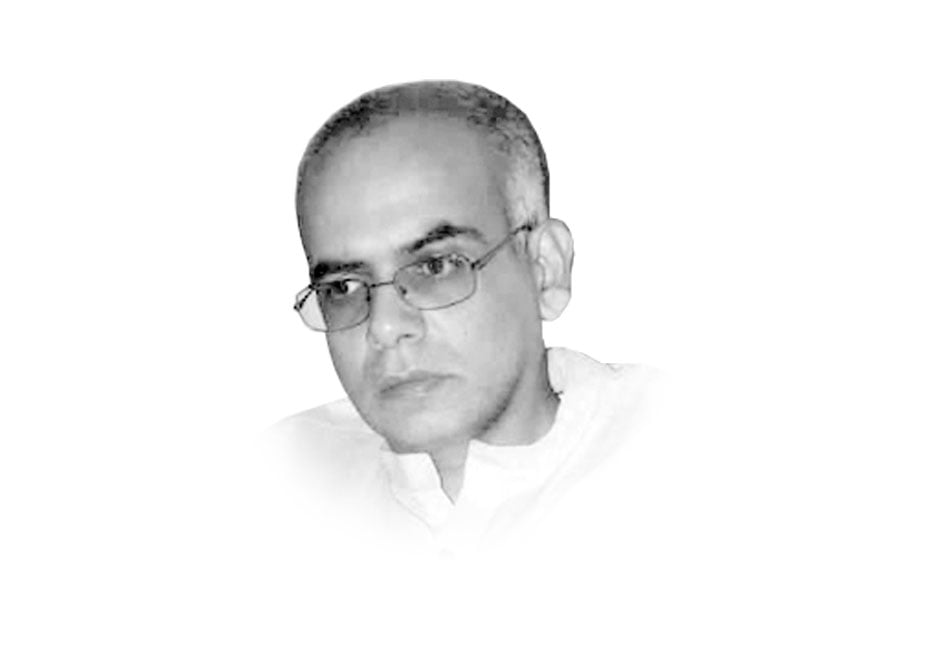 ---
The sitting government is caught in a catch 22 of implementing stringent austerity measures to secure further international loans and the imperative for providing relief to the ordinary citizens, at a time when another bout of elections may be just around the corner.
Whether the coalition government manages to hang onto power for another year or we soon see another group of politicians managing to negotiate a formulation which enables them to assume power, it is about time that our policymakers pay greater attention to contending with the lingering disparities plaguing Pakistan.
There is an evident spatial dimension to inequality within the country whereby administrative demarcations, such as districts and provinces, produce evident differences not only in terms of incomes of their inhabitants, but also in terms of their human development prospects.
Under the auspices of the UNDP, Pakistan's first National Human Development Report was published in 2003 which began to draw attention to disparities between and within the four provinces. Pakistan's third NHDR, published last year, has further analysed the inequalities plaguing Pakistan.
Pakistan has continued to experience uneven development for long, whereby some provinces, and certain districts within them, have made significant progress while others are evidently lagging.
The NHDR 2020 found that the per capita gross regional product (GRP) has been increasing over the past several years for all provinces, except Balochistan. Despite the implementation of CPEC, meant to link Xinjiang to the deep seaport of Gwadar, Balochistan remains marginalised — having rather experienced a 7% decrease in real per capita income over the past 20 years.
The reasons why Balochistan has seen economic decline range from persistent hegemonic tendencies of a post-colonial state to the use of top-down models of economic growth, alongside increasing insecurity, decrease in natural gas production in the province, and worsening water scarcity.
While Balochistan has fallen behind in terms of economic growth and human development, the NHDR found the situation in Khyber-Pakhtunkhwa (K-P) has improved over time due to factors like increased remittances and emergent trade opportunities within the province.
Yet, it is not enough to focus on provincial differences to understand the prevalent inequality dynamics in the country. Focusing on differences between distinct income groups also provides valuable insight. Balochistan and Sindh are said to have the largest number of poor people compared to their relative share of the national population, whereas Punjab has the largest proportion of rich people, even after adjusting for its larger share of the national population.
In terms of human development indicators, which pay heed to not only income but also education and health outcomes, Sindh has the highest HDI value, followed by Punjab and K-P. Balochistan remains last on this list as well. Yet, when HDI values are adjusted for inequality, the rank of K-P and Balochistan remains the same, but Punjab fares better than Sindh — indicating rampant inequalities within Sindh. There are also major disparities within districts of a given province, including Punjab. The income and human development situation in southern Punjab, for example, is far worse than the rest of the province.
Inequality also varies across rural and urban areas. NHDR researchers found urban areas to have a higher GDP per capita across all four provinces, but urban areas also have higher levels of income inequality. The extent of this urban inequality also varies amongst the four provinces. Balochistan was seen to have the greatest urban income inequality while K-P had the least.
While the NHDR has done important work by highlighting different dimensions of regional and provincial inequalities, this topic deserves much more attention. Pakistan remains a highly unequal society and the divide between the haves and have-nots is not only confined to location but is also influenced by ethnic and religious identities. Generally, women also face the brunt of poverty more than men, so inequality also has a gender dimension.
Understanding the varied ways in which inequality is manifested across Pakistan remains vital for creating well-informed and context-specific poverty alleviation strategies, rather than relying on one-size-fits-all prescriptions that have clearly been unable to make Pakistan more equitable till date.
Published in The Express Tribune, June 10th, 2022.
Like Opinion & Editorial on Facebook, follow @ETOpEd on Twitter to receive all updates on all our daily pieces.
COMMENTS
Comments are moderated and generally will be posted if they are on-topic and not abusive.
For more information, please see our Comments FAQ