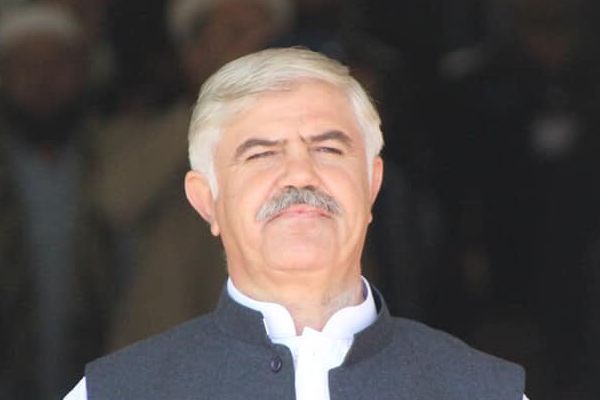 ---
PESHAWAR:
In view of the unusual hike in the prices of petroleum products in the country during the last couple of weeks, Khyber-Pakhtunkhwa (K-P) Chief Minister Mahmood Khan has decided to reduce fuel expenditure of all provincial government departments and semi government institutions by 35 per cent in order to save money.
The decision has been taken as an immediate step under the pre-existing austerity policy of the provincial government in the larger public interest.
The Chief Minister Secretariat has issued a letter to this effect to the chief secretary with the directive to take necessary steps for immediate implementation of the decision.
The letter states that excessive and unusual increase in the petroleum prices has put additional pressure on the resources of the provincial government, therefore, it was dire need of the hour to reduce the fuel expenditures of the provincial government and semi government departments, institutes and agencies.
It was also directed in the letter to have an effective monitoring mechanism to ensure implementation of the chief minister's decision in letter and spirit.
It merits a mention here that this decision will save the provincial exchequer an amount of Rs125 million per month and Rs1.5 billion per year.
It is pertinent to note that the provincial government was already pursuing its austerity measures under which various steps were being taken to reduce the expenses of the government departments.
Addressing a public rally in Buner, Mahmood Khan said that people of the province are patriotic and real defenders of the country.
He said that it was very unfortunate that the federal government had accused the K-P government and its people of wheat and sugar smuggling to neighbouring Afghanistan.
He said that security and control of all the international borders was the responsibility of the federal government and its departments rather than provincial.
He also criticized the price difference of flour in Punjab and K-P.
He alleged that present government came into power to remove their corruption cases rather than serving people of the country.
He said that PTI Chairman Imran Khan was a symbol of the federation and unity who gave subsidy on petroleum products, incentives to farmers, and provided health insurance and other relief packages within limited resources.
In a separate press statement issued from the Chief Minister Secretariat, the chief minister expressed grief and sorrow over the death of a policeman in Swabi district in exchange of firing with an outlaw.
He said that police was on the forefront of the war on terror and its sacrifices were acknowledged by the entire country.
He said that the entire province was standing with the family of the slain policeman during this hour of grief.
Published in The Express Tribune, June 4th, 2022.
COMMENTS
Comments are moderated and generally will be posted if they are on-topic and not abusive.
For more information, please see our Comments FAQ