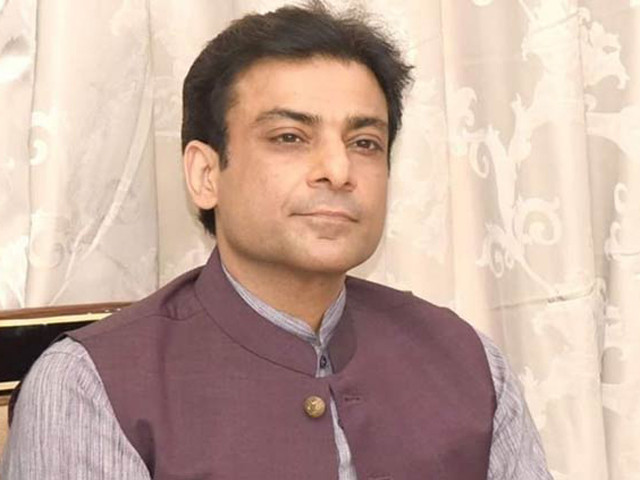 ---
LAHORE:
Lahore High Court's larger bench headed by Justice Sadaqat Ali Khan issued notices to principle secretaries of the president of Pakistan and Punjab governor on different intra-court appeals against Pakistan Muslim League-Nawaz's (PML-N) Hamza Shehbaz Sharif's oath as chief minister.
The bench was hearing three intra-court appeals against LHC's orders against the decision of LHC's Justice Jawad Hassan who had directed the Speaker National Assembly to administer oath to newly elect Chief Minister Hamza Shehbaz Sharif against Chief Justice Lahore High Court Muhammad Ameer Bhatti's decisions wherein he had first ordered the president of Pakistan to nominate anyone to administer oath to Hamza Shehbaz and secondly he had advised the Punjab governor to ensure administration of oath.
As the proceedings commenced, the Pakistan Tehreek-e-Insaf's (PTI) counsel Azhar Siddique informed the bench that there were different oaths in the Constitution with separate procedures but only in the prime minister as well as the chief minister's oath, the president of Pakistan and Punjab governor respectively will call them for administering oath.
In Hamza's matter when the governor believed the contest on chief minister's slot was illegal he did not call him to administer oath.
On a bench's query about whether the letter written by governor to the President of Pakistan could be considered his order, denial and rejection to know the cause why he had not administered oath.
Advocate Azhar Siddique told the court that it was his opinion. He argued that governor was not given sufficient time to even get assistance from the president of Pakistan.
Published in The Express Tribune, June 2nd, 2022.
COMMENTS
Comments are moderated and generally will be posted if they are on-topic and not abusive.
For more information, please see our Comments FAQ