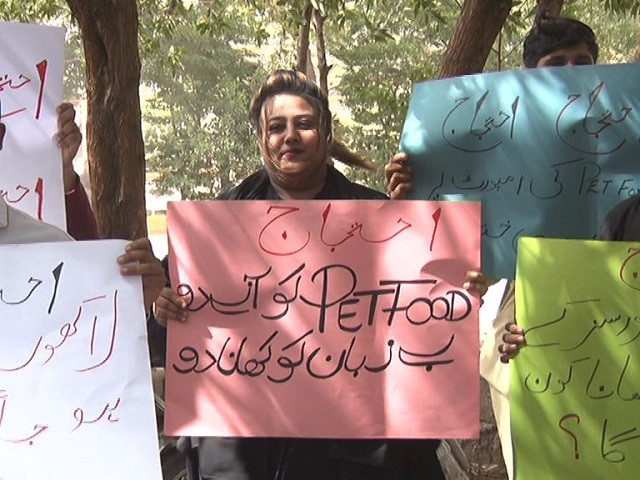 ---
ISLAMABAD:
The federal government has revoked the import ban on certain items including pet food and energy savers, the Ministry of Commerce said Saturday.
A notification issued by the ministry announced the lifting of restrictions on the import of a few items and clarified that the ban was not applicable on commodities ordered before May to address the concerns of the citizenry and certain anomalies out of implementation of the SRO 598(1)2022 — dated May 19.
It added that the restriction "shall not apply on the import of goods for which an Airway Bill has been issued prior to the issuance of the said SRO.
The easing of the ban comes after pet owners, retailers, veterinarians and importers staged a protests against the ban on import of pet food, and asked the Chief Justice of Pakistan to take notice of the situation.
They highlighted that using substandard food causes the livestock to fall sick with digestive and other issues.
The federal government had decided earlier this month to impose a complete ban on the import of unnecessary and luxury items to deal with the country's unsettling economic woes.