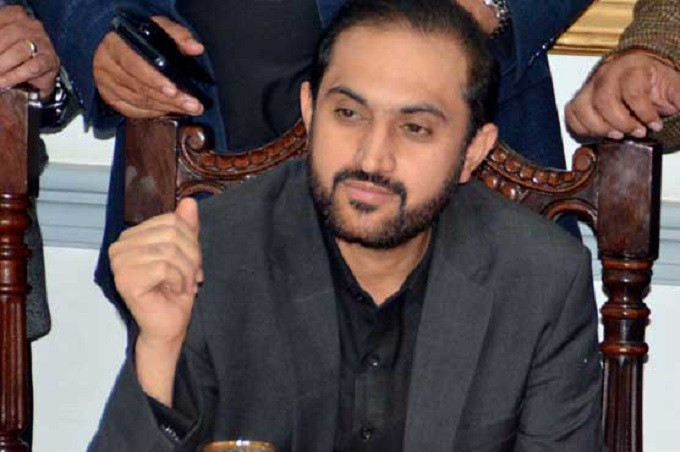 ---
QUETTA:
The no-confidence motion against the Balochistan Chief Minister Abdul Quddus Bizenjo will be tabled today in the session of the provincial assembly amid differences within the ruling Balochistan Awami Party (BAP).
According to the Assembly Secretariat, the caretaker Governor Balochistan Mir Jan Muhammad Jamali has convened the Balochistan Assembly session today at 3pm for tabling the no-confidence motion moved by 14 members of the Balochistan Assembly.
However, Bizenjo and the former chief minister, Jam Kamal Khan – who is one of the signatories of the motion - issued separate video messages giving conflicting instructions to party lawmakers.
"A majority of 17 lawmakers are with us, do not support the no-confidence motion," CM Bizenjo asked the BAP lawmakers in the video.
Read more: No-trust motion filed against Balochistan CM
In Balochistan Assembly, the ruling BAP has 24 out of a total of 65 members, while seven members of the ruling party had signed over a no-trust motion submitted against Bizenjo.
"Don't commit a mistake, follow the party line, especially after the judgment of the Supreme Court," Jam Kamal Khan, who had resigned when a similar motion was filed against him last year, said in his video message on Wednesday.
The provincial assembly secretariat has made all arrangements for the special session of the assembly about the no-confidence motion.
On Thursday, they will only table the no-trust motion, Sardar Babar Musakhail, the deputy speaker Balochistan Assembly told The Express Tribune.
Then the speaker would convene the session within the next seven days for the vote of no confidence, he said. Three out of four members of the Awami National Party (ANP) have also signed the no-confidence motion against the CM.
Bizenjo had also sacked all provincial ministers, parliamentary secretaries and advisers who had signed the no-confidence motion against him. Jamiat ul Ulema Islam (JUI) and BNP Mengal have not made their decision about the no-trust motion public.
However, Maulana Wasey, the provincial chief of JUI said that his party was consulting its lawmakers about the no-trust motion.
The BNP has so far preferred not to comment on the issue.
COMMENTS
Comments are moderated and generally will be posted if they are on-topic and not abusive.
For more information, please see our Comments FAQ