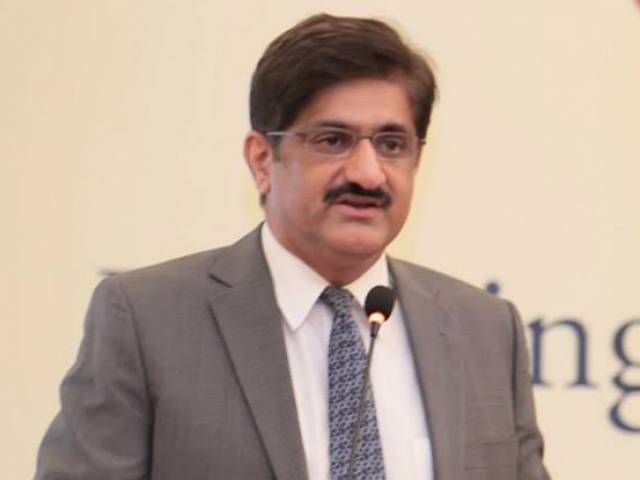 ---
Sindh Chief Minister Murad Ali Shah on Friday asserted that the provincial government would not let "bad times" return to Karachi as he vowed to go after the terrorists hiding in the port city.
The remarks by the Sindh chief minister came a day after an IED blast in the Saddar area of the city claimed one life and injured several persons. The apparent target of the blast was a vehicle of the Pakistan Coast Guards.
Addressing an event in the provincial capital, Murad said a medical student died as a result of the blast while out of the 10 injured, eight people have been discharged. The other two were also in stable condition, he added. In a comment on militants operating in the city, Murad said these terrorists have no religion or language. "They aren't even citizens of Pakistan or human," the CM added.
These people attack teachers and a 24-year-old student, he said, adding that they cannot be human to perpetrate such acts. Murad said alluding to the Saddar blast and the attack on Chinese teachers at the Karachi University that had left four people dead.
Read Attack on police turns out to be incident of terrorism
The chief minister added that said he would not let terrorism rear its head in the province again, adding that Karachi had seen "bad times" but due to collective efforts, the city defeated the scourge of terrorism.
He also thanked the diplomatic community for their presence at the event, saying their attendance at this event showed their trust in the people of Pakistan to eradicate terrorism.
In a comment on the Covid-19 lockdown that was imposed in Sindh at the start of the first wave in 2020, the Sindh CM said though he "angered the business community" by the lockdown, it was necessary to take the decision.
"If difficult decisions are not made in time then we pay for the consequences in the future," he added.
COMMENTS
Comments are moderated and generally will be posted if they are on-topic and not abusive.
For more information, please see our Comments FAQ