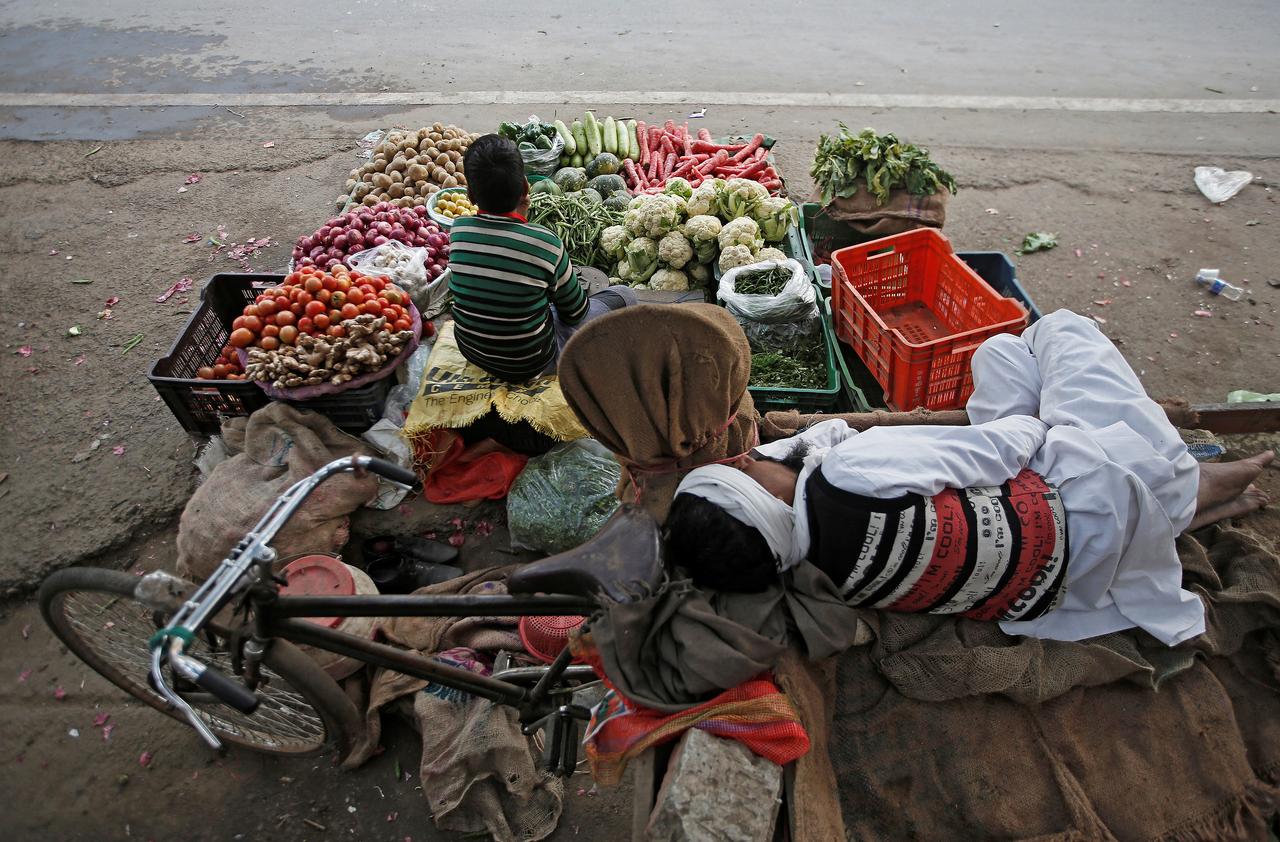 ---
LAHORE:
Prime Minister Shehbaz Sharif has said that "how the poor could be pulled out of the net of inflation" will be the main focus of his government in the upcoming budget.
He made these remarks while talking to reporters at his private residence in Lahore's Model Town area on Sunday.
He said the government has formed a committee to monitor all aspects of inflation, adding that they knew that a common man has been buried under the burden of skyrocketing prices owing to the 'flawed policies' of the previous government.
PM Shehbaz said the discussion has started on formulation the upcoming budget and his government's prime job will be to make dint of efforts to ameliorate the fate of poor masses rather than leaving them on their own as "Imran Khan-led government did".
Also read: Forensic audit of CPEC projects during PTI rule angered China: PM
When asked about the difference between working as chief minister of Punjab and leading a coalition government, Shehbaz said he had been working for poor and will continue to do so "but one thing is very clear those who used to call me the administrator perhaps now they have seen my political skills too".
On electoral reforms, he said all political parties will be taken into confidence and the issue will also be discussed with former prime minister Imran Khan.
However, his overall conversation was mainly centred on the country's foreign policy during the previous regime.
Former prime minister Imran tarnished image of Pakistan by straining country's relations with other countries such as the United States, China and Turkey, said PM Shehbaz.
He said due to non-serious attitude and flawed polices, the former PM annoyed several countries and "immature stance" of Imran Khan took the country towards isolation.
CPEC came to a standstill in previous regime but this government will work collectively and put the country on its right track, he added.
Also read: Imran vows to bring 'over 3 million people' to Islamabad after May 20
Commenting on Imran's long march call, he said "Imran Khan is not an Einstein whom the people will follow".
Responding to a question relating to the army chief's extension, he replied it is premature to comment on this.
The PM Shehbaz Sharif further added up that PML-N supremo Nawaz Sharif will come to Pakistan and so far the suspension of his punishment is concerned it is purely the matter of courts and the courts will decide.
Meanwhile, Law Minister Azam Nazir Tarar has said owing to the scattered courts the litigants and lawyers were facing gigantic problems so the government is going to construct a judicial complex where 30 central federal courts will be housed.
The previous government had put this project on shelf, he added.
COMMENTS
Comments are moderated and generally will be posted if they are on-topic and not abusive.
For more information, please see our Comments FAQ