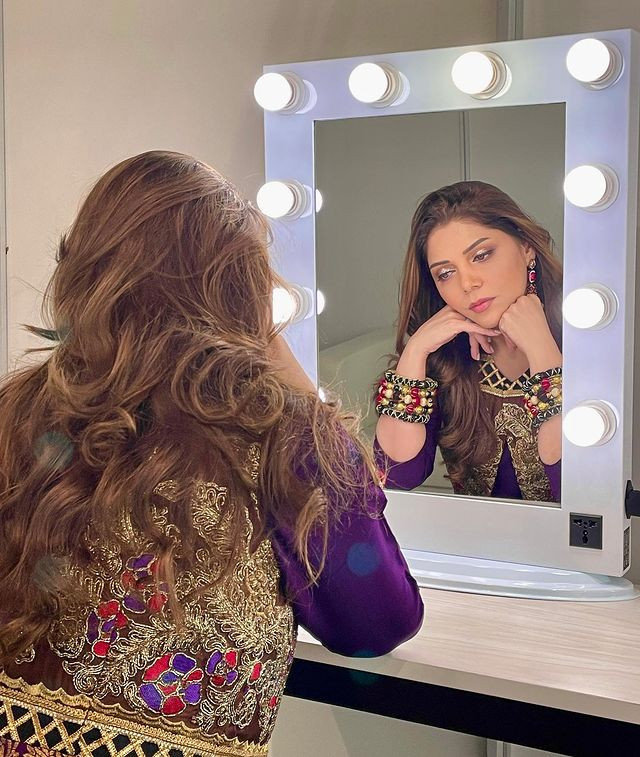 ---
After calling out Indian singer Kanika Kapoor and Saregama Music for rendering her hit, Boohey Barian, without acquiring rights, permission, or even crediting her, Hadiqa Kiani has sworn to take appropriate action against parties claiming "illegal" right over her songs since the 90s.
The Jaanan singer's statement also offers a clarification for those wondering whether Saregama Music or Kanika acquired rights to her song from a third party. Responding to Diet Sabya's (mystery digital creator from India) stories, she said, "No, they [Saregama India] don't [own the rights]. I have never sold rights to this song or any song on my Roshni album. Many companies have illegally claimed my songs since in the 90s, it was an easy thing to do. But we are taking appropriate action to get justice, not just for my songs, but for the thousands of songs by Pakistani artists stolen during this time."
Boohey Barian is Hadiqa's first ever Punjabi-language song and it was written by her mother Khawar Kiani for her Platinum-selling second album, Roshni, released in 1998. She went on to reinstate that she owns "all rights to Boohey Barian and all songs on my album Roshni."
"My mother wrote the poetry. Anyone claiming they own my masters or rights is saying so illegally and my team is taking action. We have copyright documents dated from before Roshni came out, registered with full rights and ownership. No company or entity was ever given those masters and no company has any documents with my signature on it giving rights. I have stayed quiet for long enough," she added.
The singer went on to thank Diet Sabya for its support from across the border. "I stayed quiet all this time because I kept forcing myself to find the flattery, it's not flattering though. It's unethical and illegal. I hope to speak more about this soon but working with my team right now."
Kapoor released her version of Boohey Barian on April 28 titled Buhe Bariyan.
Have something to add to the story? Share it in the comments below.
COMMENTS
Comments are moderated and generally will be posted if they are on-topic and not abusive.
For more information, please see our Comments FAQ