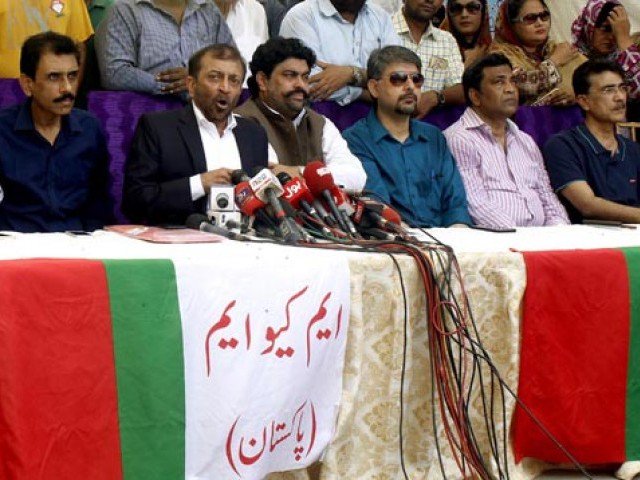 ---
KARACHI:
An important meeting was held between the leaders of Muttahida Qaumi MovementPakistan and Pakistan Peoples Party regarding joining the Sindh government.
The MQM-P delegation led by Khawaja Izharul Hassan and other leaders called on the PPP delegation led by Nasir Hussain Shah.
The MQM-P leaders discussed the promise of appointing their nominee as Sindh governor as well as the Karachi Metropolitan Corporation administrator.
The Centre will appoint the governor and the Sindh government will appoint the administrator. According to sources, in this important meeting, the PPP delegation assured the MQM-P team of implementation of the deals made during the no-confidence move after consulting PPP Chairman Bilawal Bhutto Zardari.
Meanwhile, MQM-P Deputy Convener and former mayor Wasim Akhtar speaking on the occasion, at an Iftar dinner hosted by MQM-P at Baldia Town on Sunday evening said MQM-P entered an agreement with Pakistan Tehrek-e-Insaf for the resolution of civic problems.
However, during its over three and half year tenure, the PTI did not resolve any of the problems of Karachi, Akhtar said reminding that all through the PTI government was standing on the crutches of MQM-P.
COMMENTS
Comments are moderated and generally will be posted if they are on-topic and not abusive.
For more information, please see our Comments FAQ