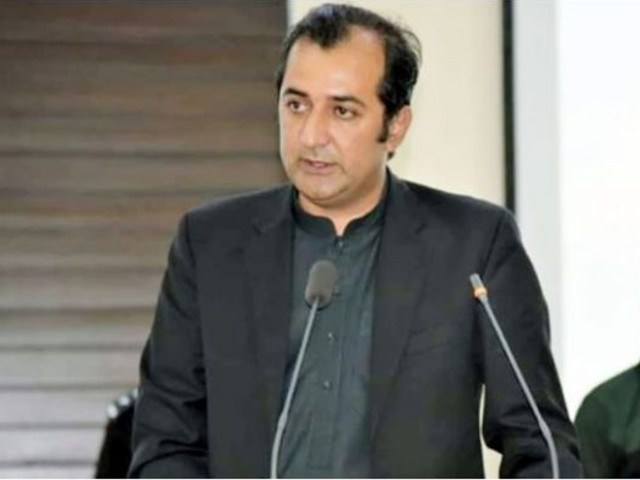 ---
GILGIT:
Members of the ruling Pakistan Tehreek-e-Insaf (PTI) in the Gilgit-Baltistan assembly believe an in-house change is inevitable to save their government from the advancement of the Pakistan Democratic Alliance (PDM).
Talking to The Express Tribune, at least four main lawmakers of the ruling PTI accused chief minister Khalid Khurshid of alienating many members of his team by turning a deaf ear to their demands.
"Khurshid had an aristocratic approach ever since he got direct access to Imran Khan," a lawmaker of PTI, requesting anonymity, said, adding he spends most of his time in Islamabad leaving the people and chronic issues back home unattended.
Read more: G-B chief minister's LLB degree turns out to be fake
The minister said that the degree scam hit the credibility of Khurshid, who wasn't otherwise a popular figure anyway.
Another lawmaker from PTI – once a close aide of Khurshid – said the chief minister failed his team and his people as none of his claims could be translated into action. "People ask us about our government's progress and we are clueless as there is nothing on the ground to present."
The dissident ministers feared it was a matter of time before PDM could take over given G-B politicians' track record of siding with the federal governments no matter which party they belong to.
They said opposition leader Amjad Hussain was already in contact with PTI government members seeking their support in forming the government.
"But that can be avoided if the leader of the house is replaced with someone acceptable to all in the party," said the lawmaker.
Also read: G-B CM appoints six more 'coordinators'
However, as many as four ministers threw their support behind Khurshid, saying they will keep supporting him as CM.
"There is no division in the government," said Information and Planning Minister Fatehullah Khan.
Minister Tourism Raja Nasir Ali Khan too expressed similar views saying those conspiring against the chief minister would end up empty handed. "How will an opposition with 10 members overthrow a government of 23 members," he questioned.
The opposition leader and president of PPP Amjad Hussain, however, laughed off ministers' claims of unity, saying, "They are divided and will all line up when time comes."
"All ministers are in contact with us and we will prove it soon," he said.
COMMENTS
Comments are moderated and generally will be posted if they are on-topic and not abusive.
For more information, please see our Comments FAQ