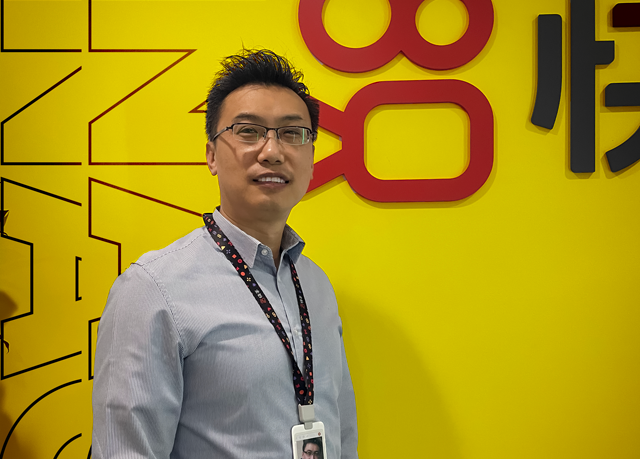 ---
The short-video platform SnackVideo has experienced tremendous popularity in Pakistan in recent years. With the commitment to grow its commercial offering in the country, SnackVideo recently appointed Spacebar as their Authorised Sales Partner (ASP) for Pakistan.
The Express Tribune got candid with Mr Gavin Zheng, Head of Kuai International Commercial, to understand how SnackVideo is attracting content creators, audiences, and businesses to its application, as well as how the company hopes to expand its commercial offerings both in Pakistan and internationally.
1. Can you tell us a little bit about SnackVideo in Pakistan?
The last couple of years has seen an unprecedented surge in the popularity of online entertainment platforms, and I am very happy to share that one of the fast-growing amongst those is SnackVideo, launched in Pakistan in 2021. SnackVideo is an exciting application that allows users to express their style and creativity through the creation, sharing, and editing of short videos.
It offers diverse types of video content, including parodies, dances, and hobbies. It's part of Kuaishou's app families, which is among the top five billion users' internet companies globally. Aside from China, we operate in more than 30 countries, including LATAM, Asia, and MENAT.
I want to emphasise that we have a growing community of local talents, and our mission is to support and encourage them to continue creating better content to reach their full potential.
Many talents have seen their community grow significantly on our platform. Local content creators, such as Ailia Shoaib, for example, have broken the record in reaching 10 million followers in a very short span of time. This shows the amount of acclaim and success SnackVideo enjoys!
We are also very proud of our Creator Academy initiative. Through a series of training sessions and video tutorials, the initiative aims to assist and educate local talent on how to generate high-quality content for SnackVideo. The Creator Academy is running throughout March.
2. How do you think companies will benefit from advertising on the platform?
SnackVideo has set records in terms of growth. The number of Monthly Active Users has grown more than 10 times comparing to previous year! In terms of penetration among UGC social applications in the country we rank second.
Taking advantage of SnackVideo's tremendous and the constantly growing audience base allows companies to profit from targeted advertising campaigns that promote their products and services to the optimal demographic for a truly immersive experience.
We offer branding ads, performance ad as well as innovative solutions for companies. In fact, the SnackVideo team provides a plethora of marketing tools and algorithms to assure significant brand exposure, user interaction, and advertiser awareness.
3. Why did you choose Spacebar as your advertising partner?
Pakistan is a very promising market for us. The entire process of ASP induction was rigorous as we wanted to have a partner who could optimise the market potential. After the meticulous three month process where global players participated in the pitch, Spacebar was selected as the ASP because it met all of the prerequisites.
We know we made the right choice. With this partnership, we hope to enable local advertisers to discover new genres which can help them scale their business.
4. What plans or aspirations do you have for SnackVideo in Pakistan?
Pakistan is a promising market and has shown tremendous growth. We plan to keep the audience entertained with quality content. Our commitment to entertaining people with quality content remains our number one agenda.
We will also dedicate more resources to helping our creators produce more beneficial content, which could inspire more people to do good in the world. I hope that SnackVideo becomes a part of our everyday routine.
COMMENTS
Comments are moderated and generally will be posted if they are on-topic and not abusive.
For more information, please see our Comments FAQ