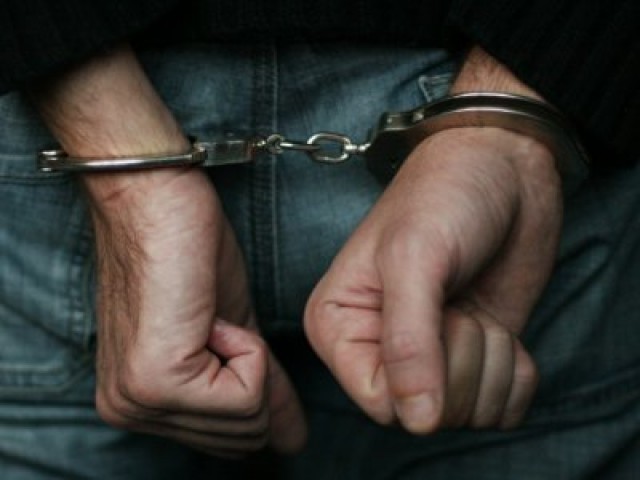 ---
RAWALPINDI:
Chauntra police have arrested the owner of a private housing society for allegedly opening indiscriminate fire on workers.
The owner and other managers of the private housing society opened fire and injured nine workers between the night of Thursday and Friday, police said.
Police arrested the owner of the housing society Naeem Ijaz and others and registered a case under the Anti-Terrorism Act.
Police said that raids were being carried out for the arrest of other absconding accused.
Sources said that when police reached the spot, the accused continued firing and injured the workers. Police were informed that the owner of a private housing society, Naeem Ijaz, Wasim Ijaz, Nadeem Ijaz, Roman Imran and 10 to 15 others were firing indiscriminately on their own employees.
Read: 'Don't invest in illegal housing schemes'
Police personnel led by Assistant Sub-Inspectors Tayyab and Imtiaz rushed to the spot and asked the accused to stop firing and violence. Ignoring the police party, the accused continued firing indiscriminately, injuring employees including Rafiullah Khan, Yaseen, Sabirullah, Mujahid, Naik Khan, Muhammad Farooq, Hussain Baz, Sunatullah and Nazirullah.
Police shifted all the injured to the Benazir Bhutto Hospital for treatment. Police said that the accused Naeem Ijaz and others opened indiscriminate fire in the Main Sihal Bazaar and injured their employees.
The heavy firing caused panic in the area, sending the citizens to seek shelter to save their lives. Police arrested the accused and registered a case (140/22) against him under Section 7 ATA of the Anti-Terrorism Act.
A police spokesman said that Naeem Ijaz, the main accused involved in violence against the housing society employees, has been arrested. The accused has a criminal record and was wanted to the police in terrorism, assault, land grabbing and attempted murder cases. He said that cases were registered against accused Naeem Ijaz at Chauntra, Rawat, Ganjmandi, Civil Lines and Morgah police stations. The spokesman further said that law-breaking elements will be dealt with iron hands.
Published in The Express Tribune, March 19th, 2022.
COMMENTS
Comments are moderated and generally will be posted if they are on-topic and not abusive.
For more information, please see our Comments FAQ