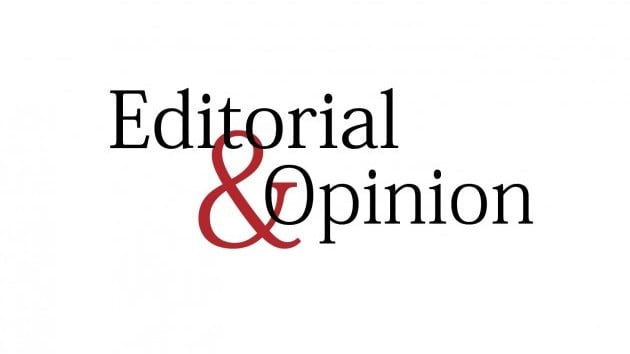 ---
The wayward flying-in of an Indian practice missile without warheads into Pakistan's territory has created ripples. The world is awakening to its sensitivity, and the dire consequences an accidental war would have in the region and beyond. While both India and Pakistan are nuclear powers, they cannot afford the luxury of being lethargic when it comes to security. Apparently this is why China and the US have come up with formal statements, urging both the states to exhibit restraint, and duly probe into the BrahMos misadventure. Beijing and Washington were rightly placed to call on the subcontinental neighbours to resume dialogue, and ensure that tensions are scaled down and such projectile mishaps are avoided in future.
The recent missile incident has opened a Pandora's box. The first and foremost is the concern over India's ability to avoid such incidents, and its grasp over command and control. Secondly, Delhi kept mum for more than a day, and didn't come up with an explanation over the trigger-happiness of its brigade. Thirdly, it is yet to launch a comprehensive probe and that too with Pakistan on board, to negate the impression that it was a deliberate attempt. All these aspects warrant detailed introspection, and this is why the major powers have rung the alarm bells by pointing out the exigency and necessity to get talking. Reducing of simmering tensions is a must, especially as India has unleashed a reign of terror in Occupied Kashmir, and has upped the ante by pampering religious hatred countrywide. Last but not least, its adamant attitude not to engage Pakistan in any kind of diplomatic interaction is simply unacceptable.
China and the US have a responsibility to dispense with. Simply urging Islamabad and Delhi to talk is not enough. They need to assert themselves, and especially prevail over India to climb down the ladder. Pakistan has time and again exhibited its willingness to talk, and is eager to see geo-economics take a leap forward. While Delhi sits pretty cool in the US camp, and is also desperate to strike a chord with China, here is an opportunity for it to oblige the great powers and kick-start composite dialogue with Pakistan. The BrahMos has simply underscored how lethal and unpredictable security concerns are bilaterally, as well as for the region.
Published in The Express Tribune, March 18th, 2022.
Like Opinion & Editorial on Facebook, follow @ETOpEd on Twitter to receive all updates on all our daily pieces.
COMMENTS
Comments are moderated and generally will be posted if they are on-topic and not abusive.
For more information, please see our Comments FAQ