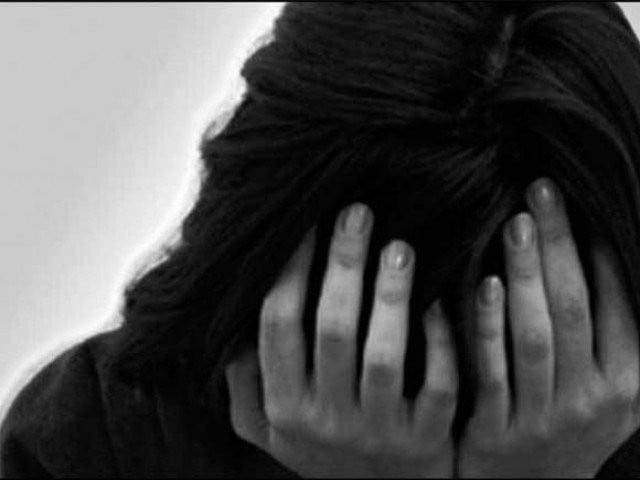 ---
CHAK JHUMRA:
A married woman was allegedly raped by three men while a 12-year-old boy was targeted for sexual misconduct. Police registered cases and launched raids to find the culprits. In the case filed by the rape victim, a resident of Dilawar Colony, it had been stated that accused Waqas was a friend of her husband who tricked her into getting a job and called her at Madani Chowk in Samanabad from where he took her on a motorcycle to an unknown location.
Waqas's accomplices, Zubair and Talha, had already been present there.
The accused threatened to kill her at gunpoint and raped her and later dumped her in Samanabad and fled. Samanabad police registered a case under 376 TPP and started searching for the accused.
Faisal lured Umar Hayat's nephew Ahmed to Kamad crop in Saddar Police Station area 215 RB where he molested him. A woman was allegedly sexually assaulted on pretext of getting her medicine from a medical store in Khurrianwala Town last December.
Read: Three held after Sheikhupura 'gang rape'
The complainant told police that she went to the Allied Hospital to buy medicine with her 22-year-old daughter.
She told police that Nabil Ahmed came to her and said he would bring her medicine from a medical store. She sent her young daughter with the suspect who took her to a secluded place and allegedly raped her.
The complainant further said the suspect left her at the main gate of Allied Hospital three hours later and fled.
Police registered a case against suspect Nabil Ahmed under Section 376 of Pakistan Penal Code (PPC) after inquiry and started searching for the suspect.
Cases where women are sexually assaulted on pretext of help and fake promises are not uncommon in the district.
On September 5 last year, a woman was sexually assaulted on a pretext of promise of marriage and dinner.
Reportedly, the suspect, identified as Fahad Arshad, a resident of Sadhupura, along with his accomplice called his girlfriend to a hotel on the pretext of having dinner.
When the victim reached the hotel near Lorry Ada, the suspect Fahad took her to a room he had booked where he allegedly sexually harassed her.
Published in The Express Tribune, February 25th, 2022.
COMMENTS
Comments are moderated and generally will be posted if they are on-topic and not abusive.
For more information, please see our Comments FAQ