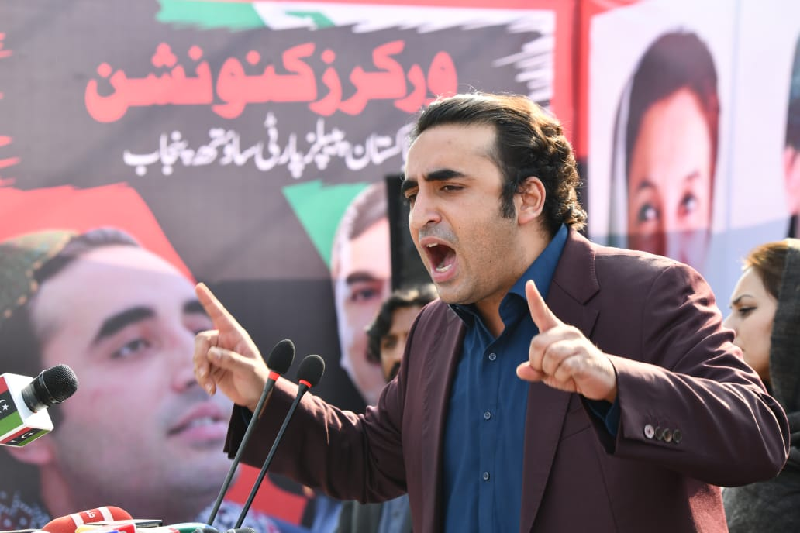 ---
Pakistan Peoples Party (PPP) chairman Bilawal Bhutto-Zardari on Wednesday took the Prevention of Electronic Crimes Act (PECA) Ordinance 2022 and demanded its immediate withdrawal.
In a statement issued from the Bilawal House, the PPP leader termed implementation of the 'controversial ordinances a "failed attempt by Prime Minister Imran Khan to cover up his incompetence and crimes".
The Bhutto family scion observed that the Constitution has given every citizen the right to form and express his opinion over the government's performance.
He added that the amendments were tantamount to depriving the citizens of their basic rights.
Bilawal further said that the freedom of expression and press are being muzzled under the guise of preventing false news and went on to add, "Khan Sahib himself is the biggest leader of the fake news mafia in Pakistan".
Also read: Bars term PECA ordinance oppressive, extraconstitutional
Bilawal vowed to resist the amendments at every forum and demanded that the government refrain from "stifling freedom of expression and honest journalism, and withdraw the controversial ordinance forthwith."
Earlier today, the Islamabad High Court (IHC) suspended Section 20 of the Prevention of Electronic Crimes Act (PECA) Ordinance 2022 on Wednesday, saying individuals cannot be arrested by the government under the said section of the law.
Last week, President Dr Arif Alvi had promulgated the ordinance to amend the Prevention of Electronic Crimes Act, 2016 (PECA) increasing the jail term for defaming any person or institution from three years to five years by making a change in Section 20 of the law. Under the Prevention of Electronic Crimes (Amendment) Ordinance, 2022, which came "into force at once", online public defamation had also been made a cognisable and a non-bailable offence.
The complainant has been defined as the aggrieved person, their authorised representative, their guardian in case they were a minor or "a member of the public in respect of a public figure or a holder of public office".
The definition of a "person" has been expanded to include any "company, association or body of people whether incorporated or not, institution, organisation, authority or any other body set up by the government under any law or otherwise".
COMMENTS
Comments are moderated and generally will be posted if they are on-topic and not abusive.
For more information, please see our Comments FAQ