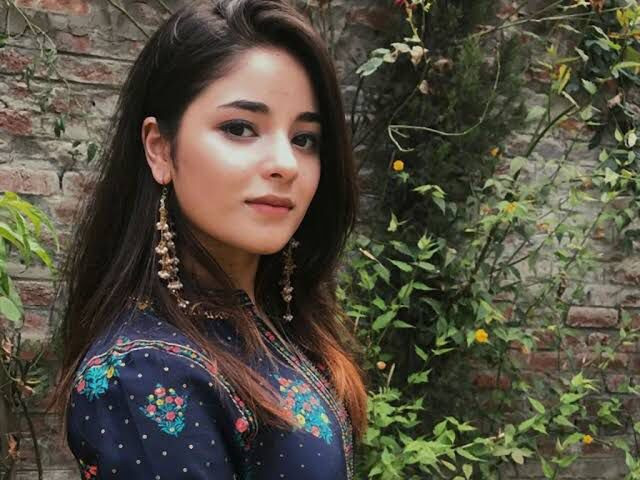 ---
Former Bollywood actor Zaira Waseem is the latest celebrity on a growing list of public figures who have spoken up about the hijab row in India. Weighing in on the unfairness of having a woman choose between her education and religious obligations, the Dangal actor took to Instagram to share a detailed note on the matter.
Referring to Indian student Muskan Khan, who was harassed by a right-wing Hindu group in India's southern Karnataka state for wearing a burqa, Zaira explained that the hijab is more than a choice for Muslim women, emphasising that it is a religious commitment.
The Secret Superstar actor wrote, "The inherited notion of the hijab being a choice is an ill-informed one. It's often either a construct of convenience or ignorance. Hijab isn't a choice but an obligation in Islam."
Zaira continued, "I, as a woman who wears the hijab with gratitude and humility, resent and resist this entire system where women are being stopped and harassed for merely carrying on a religious commitment."
Elaborating on the unjust nature of making Muslim women choose between education and hijab, Zaira added, "Stacking this bias against Muslim women and setting up systems where they should have to decide between education and hijab or to give up either is an absolute injustice."
She then went on to speak about the hypocrisy of criticising the hijab in the name of women empowerment, concluding, "Building a façade that this is all being done in the name of empowerment is even worse when it is quite exactly the opposite of that."
Apart from Zaira, several other celebrities and public figures have spoken up against the harassment of Muslim women in India for wearing the hijab.
In the viral clip, a Muskan Khan, who is being heckled by Hindu far-right goons, can be seen bravely making her way towards her varsity amid the chaos.
COMMENTS
Comments are moderated and generally will be posted if they are on-topic and not abusive.
For more information, please see our Comments FAQ