 ---
Purchasing curtains can be a daunting task, especially if this is your first time decorating an entire home. You must consider everything from the fabric to the drapery length, as well as various other variables such as privacy, design, and utility. Curtains are more just a medium for creating a private haven and it's beyond just selecting the readymade cuts. A curtain with the correct lining, length, fabric, and colour can help set the tone in any room, from casual and easy to striking and dramatic.
While there is no rule of thumb when selecting the curtains for your room as different rooms require different curtains, both in style and functionality there are some basics to keep in mind when planning what types of room drapes are best for your space. In addition to style and aesthetics curtains can be fairly expensive to buy so you usually have a single chance to get them right.
Whether you live in a large home or an apartment, ensuring the style and aesthetics of your windows is essential. If you're wondering how to choose curtains for the living room, bedroom and beyond, you've come to the right place. We have made a list of all the important things and tips for you to help your curtain finds.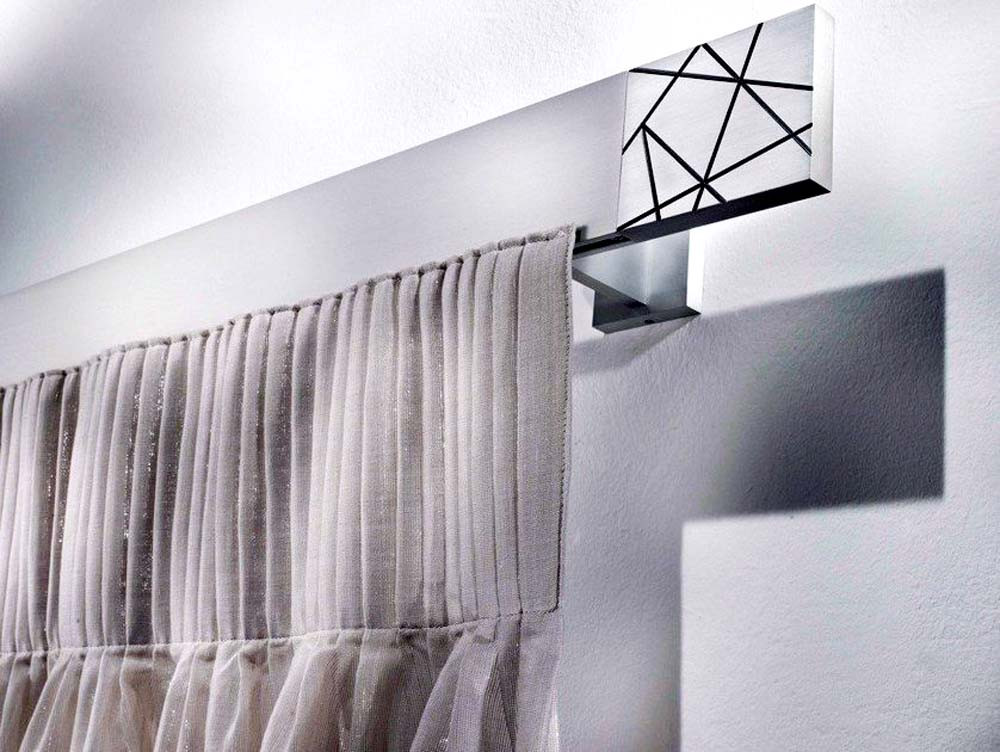 Get that measurement right
When it comes to curtains, length is one of the most important variables to consider. The length depends on the height of your windows and ceilings, as well as the appearance you want to achieve, but it's worth noting that in 2022, curtains that fall exactly to floor level will be highly popular. For a more dramatic effect, choose a curtain size that is a few inches longer, allowing the drapes to pool on the floor. If you have children, though, you should hang your curtains a few inches above the floor. Another conventional alternative for smaller windows is to end them at the sill, but full-length drapes could also work. The experts also suggest hanging them about six to eight inches above your window as it gives an illusion of a bigger room.
Curtain fabric
Curtains are available in a wide range of fabrics and textures. In addition to considering the overall appearance of your windows, bear in mind the amount of light that will pass through, as function comes first. Cotton appears to be a good choice because most materials are susceptible to some degree of solar damage. Cotton curtain panels are casual, easy to clean and let plenty of light into the space, keeping it bright and cheerful. Try a lined cotton panel for a denser look that provides additional privacy and temperature control. Polyester, on the other hand, is a style that is as easy on the wallet as it is on the eyes.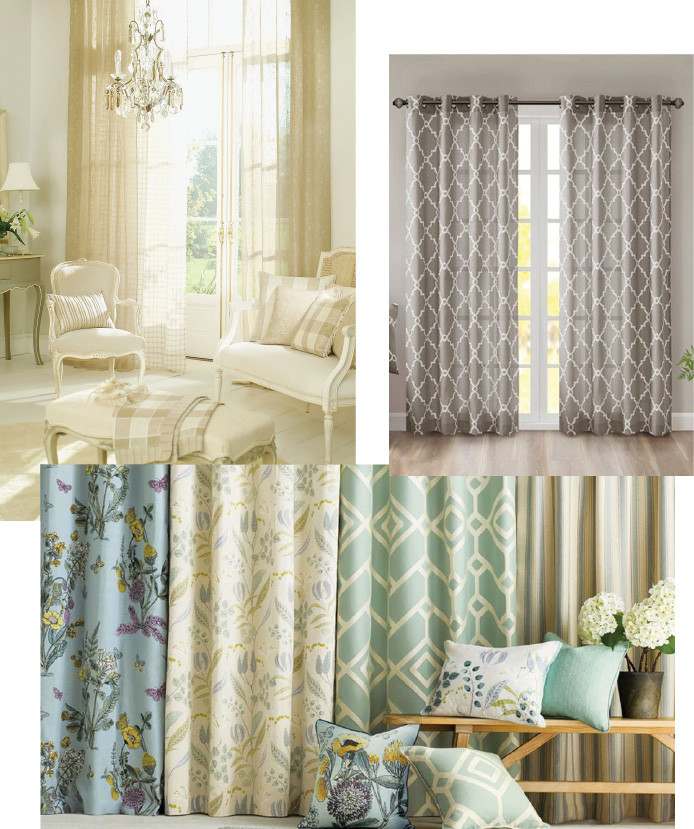 Focus on the colours and prints
While selecting a curtain, make sure you choose the right colour. You can either pick the one that can easily blend with the decor of your room or the one that pops, there is no other way around it. If all the other soft furnishings in the room are a solid colour, going with printed curtains can be a popular choice as prints add visual weight to any element. However, simultaneously you don't have to choose a curtain colour that ties into an accent colour on the rug or adds a complementary colour to your room. The rich, dark blue contrasts with the neutral-coloured walls and the sofa also stands out the best. On the safer side if your room has mixed colours such as white, grey, or brown, pick a curtain colour that sums them all up like beige with a colourful tie band.
Picking between lined and unlined curtains
There are two kinds of curtains, the lined and the unlined so the choices are not that difficult. Lined curtains come with an extra layer of fabric with it to enhance their durability, richness, and effectiveness, whereas unlined curtains are light in weight and a perfect option to keep your space full of light and air. If the curtain hangs on a window that receives direct sunlight, a protective lining can make it more opaque, fade slower and last longer, but keep in mind that a lining makes drapes heavier so don't go for very fancy linings. In other words, linings are a cost-effective addition to help protect your curtain fabric and its durability.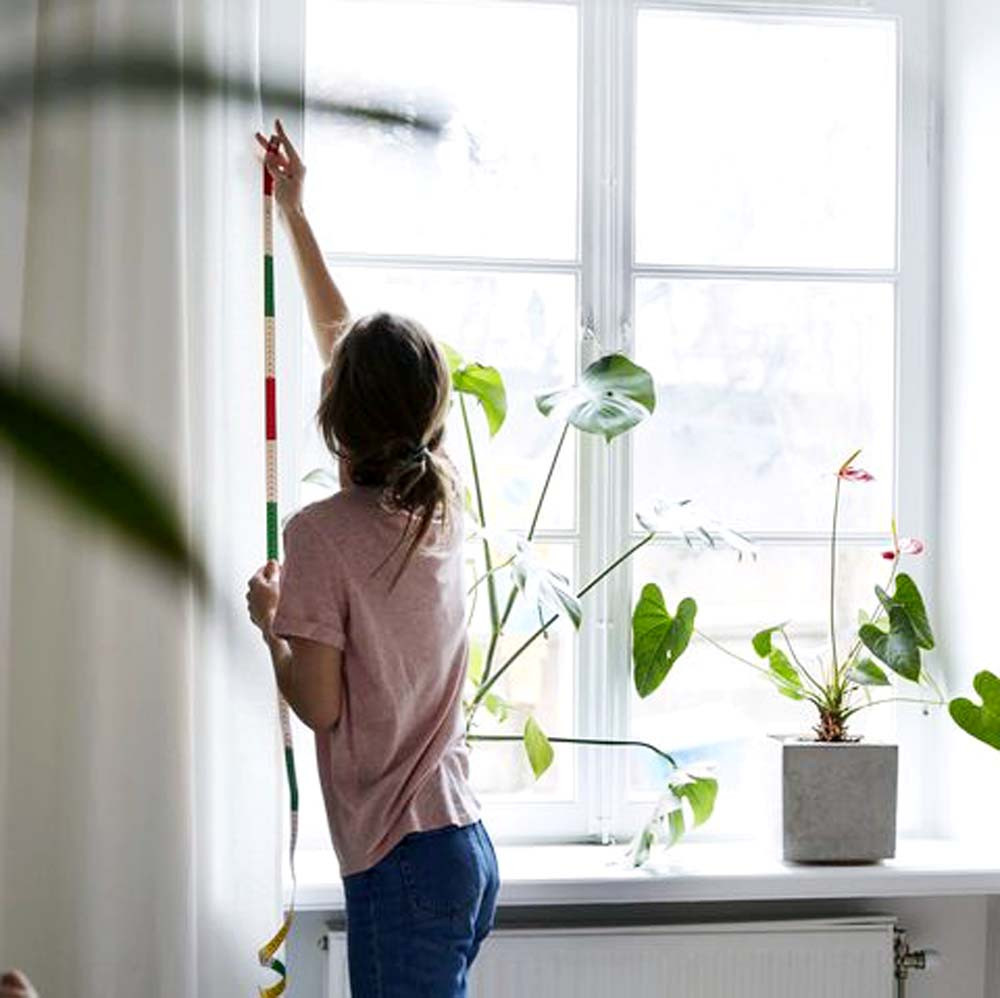 Pick your hardware and trims
The final step in how to choose curtains for your room is to decide on hardware, including your curtain rod and curtain tiebacks. Some curtains will cover up most of the curtain rod when closed, and others just like certain grommet top curtains will leave them on display so you have to be conscious of your choice. For the year 2022 hardware made of brass, brushed nickel, polished nickel, and antique bronze are all popular options that can fit with pretty much any style of home. However, the tip is to look for a rod that is at least 1 inch thick for good aesthetics and curtain support as thin curtain rods tend to look cheap and can bow under the weight of your drapes if they are heavy.
COMMENTS
Comments are moderated and generally will be posted if they are on-topic and not abusive.
For more information, please see our Comments FAQ