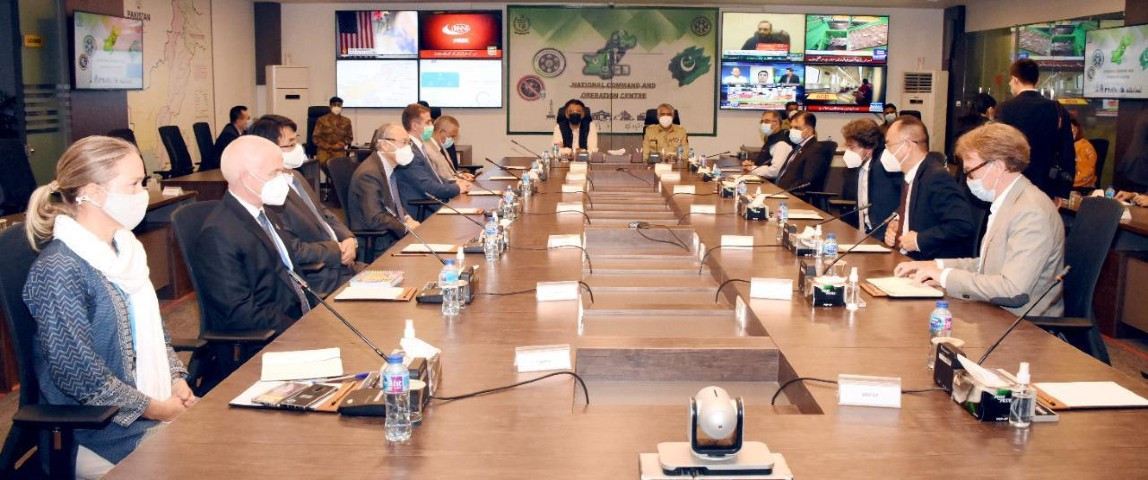 ---
ISLAMABAD:
Amid a declining trend in the Covid pandemic, the authorities concerned hinted at lifting of the virus-induced restrictions in the cities and towns where the positivity ratio remained less than 10%, sources said on Monday.
The improvement in the situation and the steps towards restoring the usual life activities came on the back of a stepped-up vaccination campaign, which crossed another significant milestone of administering 200 million doses.
The lifting of the coronavirus-induced restrictions would take effect from Wednesday (tomorrow), the sources said, adding that the restrictions were being lifted in the cities and areas where the pandemic was on the wane and less than 10% positivity ratio was maintained for more than three days.
These cities may include Lahore and Islamabad. The sources said that after the lifting of the sanctions, full educational activities would be restored, including for children under the age of 12, while indoor dining would be allowed with observance of the standard operating procedures (SOPs).
Earlier, the National Command and Operation Centre (NCOC), the nerve centre of the government's unified effort to contain the spread of the pandemic, said that the country "achieved a major Covid vaccination milestone as the total vaccine doses administered have surpassed 200 million".
READ NCOC starts easing Covid curbs as cases decline
Health officials said that vaccination of 92.5 million people had been completed, while more than 120 million people had received at least one shot of the vaccine – the 78% of the vaccine-eligible population.
Last month Pakistan saw a very high number of Covid cases amid the fifth wave of the disease stoked by the Omicron variant. However, the cases showed a declining trend with the advent of February.
On Monday, the NCOC said that the single day tally of fresh Covid cases fell to 2,662 during the last 24 hours, while the death toll which was over 40 last week, fell to 29. Also the national positivity ratio came down to 5.62%.
Also during the last 24 hours, 4,293 patients recovered from the disease, reducing the burden of active cases to 76,639, including 1,566 patients in critical care at various Covid-dedicated health facilities across the country.
The masses have been urged to get themselves vaccinated. "Together, we can turn the tide against Covid19 by getting fully vaccinated," the NCOC said in a tweet. "It is up to us to beat coronavirus by getting vaccinated and wearing a mask. Remember to get your booster shot six months after your second vaccine dose," Special Assistant to Prime Minister on Health Dr Faisal Sultan tweeted separately.
COMMENTS
Comments are moderated and generally will be posted if they are on-topic and not abusive.
For more information, please see our Comments FAQ