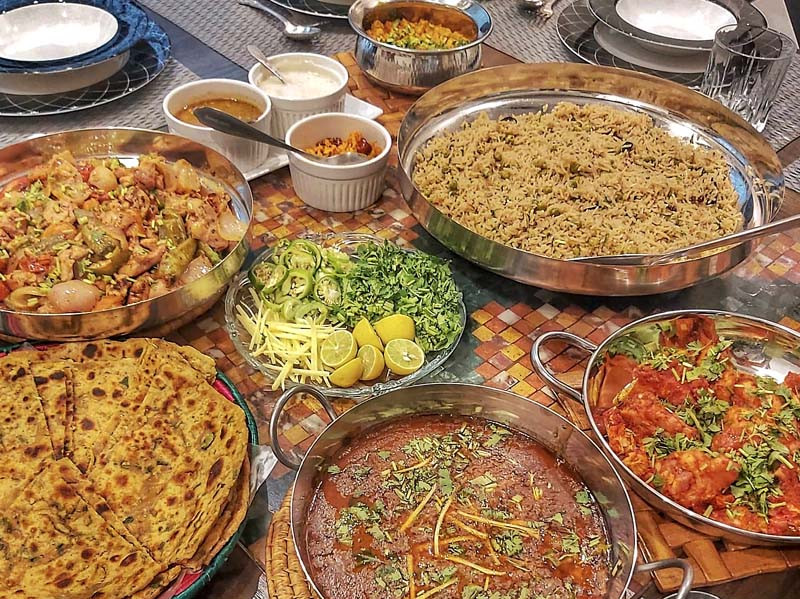 ---
If there is one thing the lockdown has brought us, it's delicious food from the kitchens of home chefs. A trained skin esthetician and educational trainer- Saba found her true calling during the challenging times of Covid and started her home based catering business. Baba ka Dhaba is known for its indulgent home-cooked traditional Pakistani meals, with a focus on authentic flavours. Saba will fix you up with a plateful of her spacialites; whether it's traditional saag with basini roti, khati daal, tawa chicken , Hyderabadi dahi baray with tarkay or khatay baingan. T Edit chats with Saba J Sheikh about her passion for food.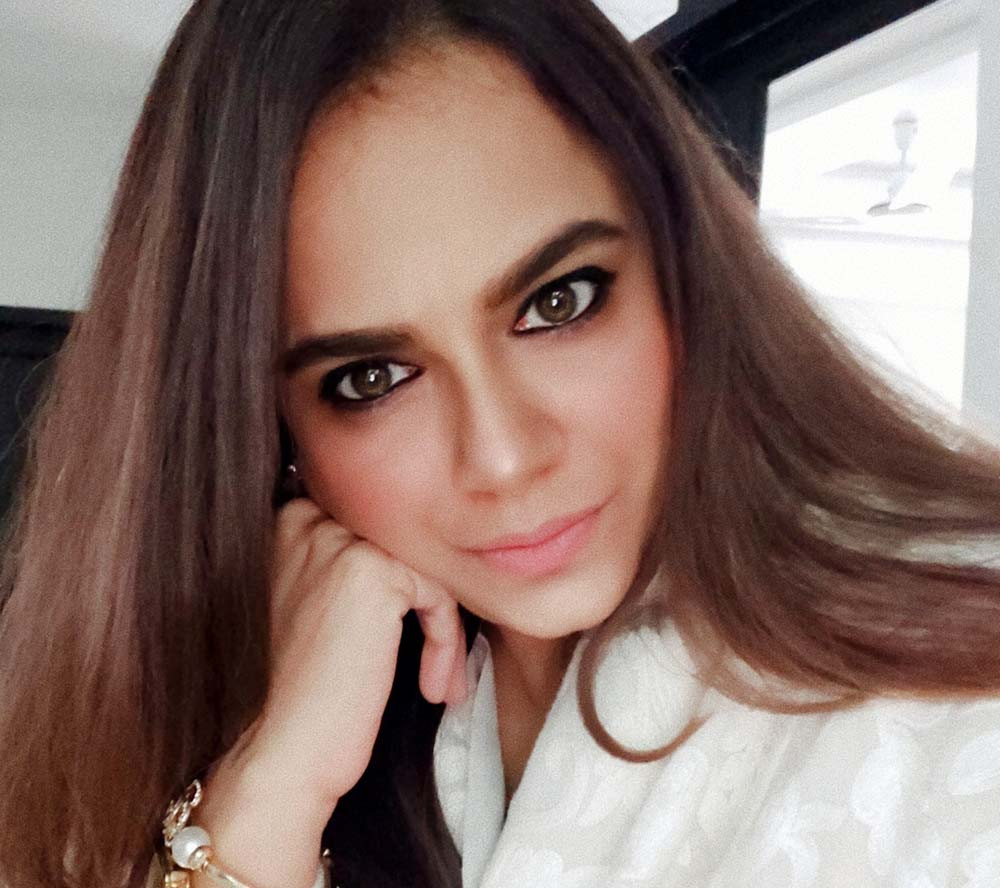 What inspired you to start your Baba ka Dhaba?
Honestly, quarantine made me discover at the age of 40, the potential and talent I had all my life. I was always a working woman and never thought of
starting my own business. I was working as a skin esthetician and educational trainer for a world renowned skin care brand Guinot until my family planned to shift to Lahore and I had to quit my job but soon I realised I needed to get busy again. The lockdown and passing away of my young brother at the same time was the most challenging time but I managed to get out of it and started my home based food business. Since I was always fond of cooking since my childhood- this passion became my profession. I enjoy experimenting with traditional recipes and hosting people at home for brunches and dinners so it was easy for me to start a home based catering business in Lahore.
How is Baba ka Dhaba's menu different from what other caterers are offering?
Baba ka dhaba is all about my own family recipes. My whole menu is inspired by my maternal side's kitchen. Also being a Karachite, my main USP is to offer authentic Karachi flavour here in Lahore.
In your opinion what differentiates Lahore and Karachi in terms of taste and food?
In my opinion there is a huge difference in the food scene between Karachi and Lahore. Karachi is full of people from several cultures and every household has a unique taste in their food.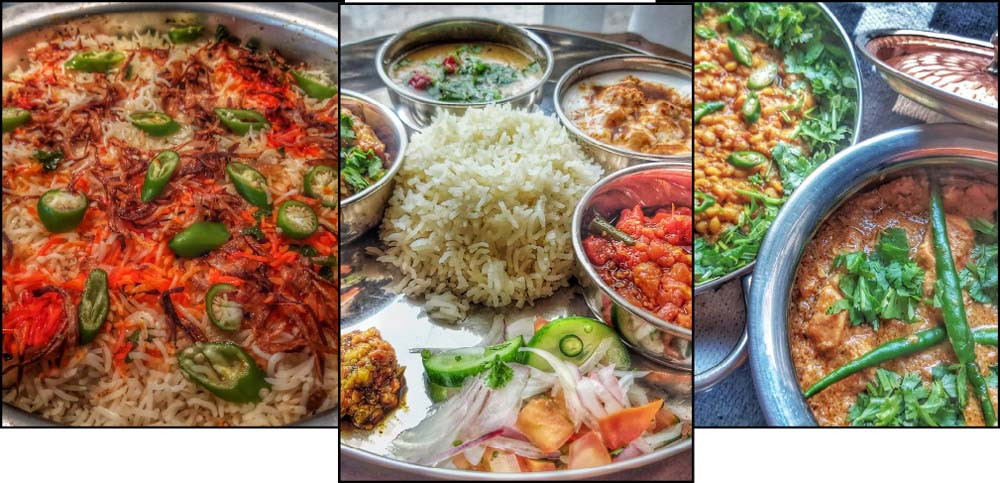 What trends do you see shaping the food and beverage market in coming years?
Honestly, I have not reached that point yet to analyse the market strategy for the food and beverage industry but I strongly believe that home based catering businesses will do wonders in the upcoming years. And also street cafes will be the next big trend in the food industry.
What is the secret behind sustaining a good catering service?
Good customer service and maintaining the same quality of food that you offered in the beginning to make your clientele is the key to sustain a good catering service or any food business.
What continues to motivate or inspire you in coming up with a new idea for your business?
I don't want people to get bored of what I offer on my menu. This idea makes me recreate and bring innovation to my recipes.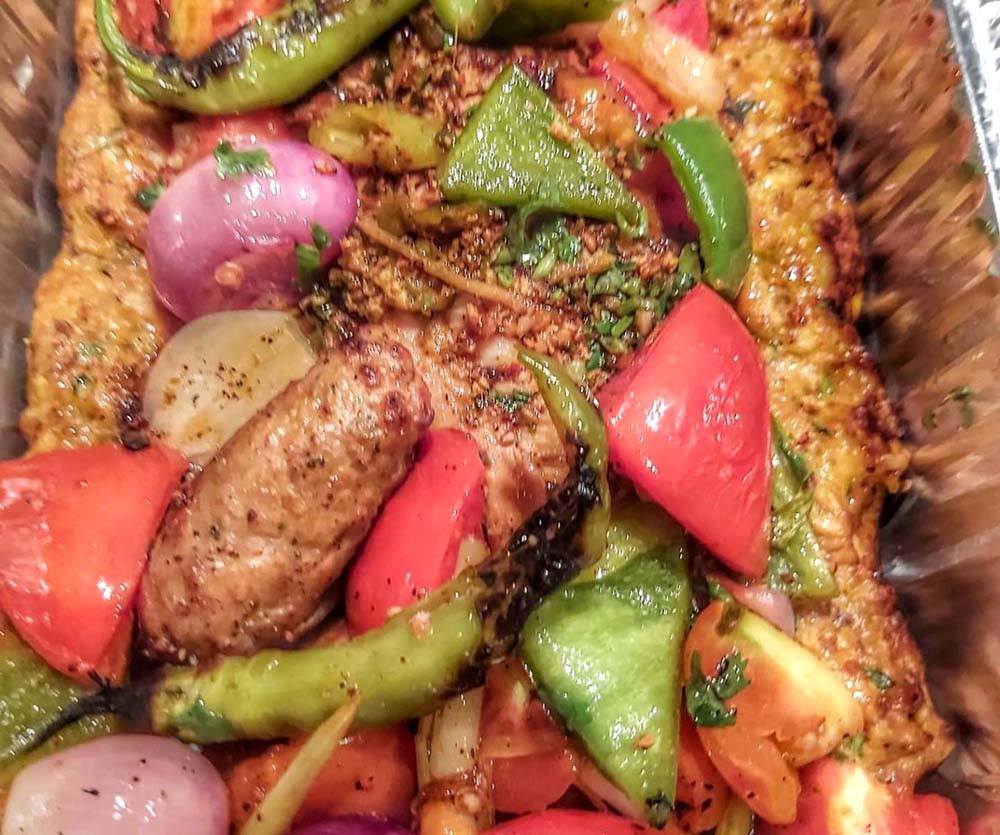 What is your least favourite culinary trend?
Loaded fries, I mean how you can enjoy soggy fries!
What are Baba Ka Dhaba's most popular food items?
Our tarka special dahi, baked fried fish and baigan aalu burhani are the most popular ones.
How has Covid-19 affected your business?
I started my business in 2020 when the pandemic was at its peak. It was a lockdown period and people preferred to stay at home. I took a chance and started my home based food business and offered home delivery and take away. MashahAllah I was lucky that I got a great response from Lahore so seriously I have no complaints at all.
Your future plans?
My future plan is to polish my skills further by getting professional chef training and the idea is to build the business further.
COMMENTS
Comments are moderated and generally will be posted if they are on-topic and not abusive.
For more information, please see our Comments FAQ