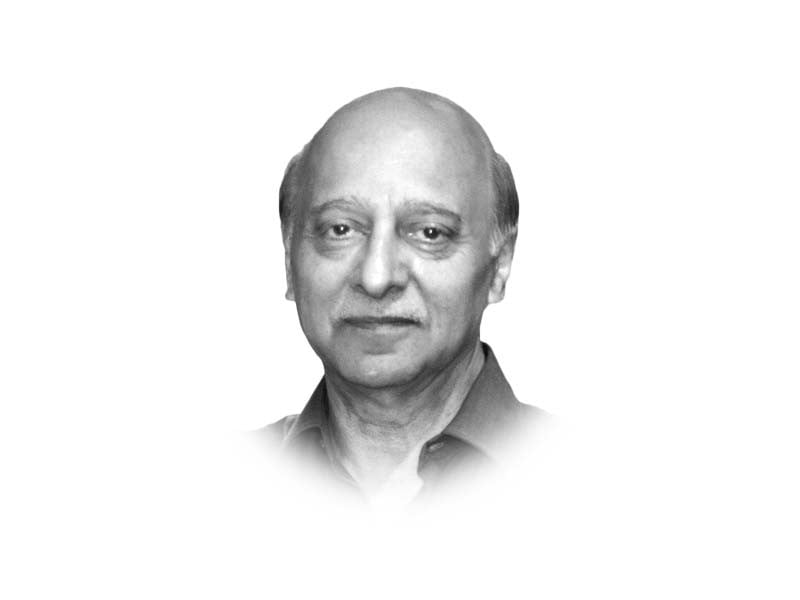 ---
Prime Minister Imran Khan's Beijing visit will most likely take the Sino-Pakistan relations to new levels. And there is a whole context to it.
Over a year into President Biden's presidency, the Chinese leadership has anxiously watched how his administration has continued to snub Pakistan in the context of bilateral relations, literally downgraded official contacts — as of now — to the level of Wendy Sherman, the Deputy Secretary of State. Islamabad has been without a full-time ambassador since Richard Olson left. The delay in the agreement over ambassador-designate Masood Khan since November is perhaps another sign of the 'pause' in relations.
Even secret diplomacy shuttles between Islamabad and Washington yielded little and could not elicit a phone call to the Prime Minister — either by Foreign Secretary Anthony Blinken or the President himself. Such cold-shouldering entails consequences.
Let us look back to some of the events around Pakistan-US relations and why Khan's Beijing visit could turn a substantially new leave to the context of new geo-political realities.
On September 14 (2021) Blinken had told the House of Representatives' Foreign Affairs Committee that Pakistan has a "multiplicity of interests, [with] some that are in conflict with ours".
"It is one that is involved hedging its bets constantly about the future of Afghanistan, it's one that's involved harbouring members of the Taliban [...] It is one that's also involved in different points [of] cooperation with us on counterterrorism," Blinken had said in a stage-setting remark.
Then came the shocker from Wendy Sherman on October 8, and that too in New Delhi.
"We [US] don't see ourselves building our broad relationship with Pakistan and we have no interest in returning to the days of a hyphenated India, Pakistan," she said, adding that her trip to Pakistan was aimed at accomplishing a "specific and narrow purpose [Afghanistan]".
No hyphenation with Pakistan anymore, Sherman underlined and then went on to explain the strategic alignment with India. "We all need to make sure that we have the capabilities that we need to ensure everybody's security, including India's, of course. So I am going to have some very specific conversations, continuing conversations that Secretary [Antony] Blinken has had [with Pakistan]."
The diplomatic bombshell she dropped in the context of Indo-US security concerns was: "I will share information from my trip to Islamabad with [friends in] New Delhi."
And hence, Sherman's Islamabad visit the same day turned out to be a damp squib.
The Democracy Summit that President Biden hosted on December 9 and 10 caused further fissures in relations: PM Khan was placed in an insignificant session and offered to participate only via a three-minute, pre-recorded speech.
Khan and his advisers politely declined because they saw this as another expression of Washington's arrogance and humiliation of a country it had relied on for two of its Afghan wars and the cooperation in the massive evacuation of tens of thousands of Americans from Afghanistan in August-September last year.
Had PM Khan's 'Absolutely Not' in an interview in response to the possibility of military basis bruised the American ego beyond redemption? Some quarters within the civil-military power structures had expressed displeasure over Khan's 'undiplomatic' remarks. They also tried — apparently in vain — to romp the wavering relations back on track.
And here we are in February 2022; Imran Khan is back in Beijing with a loaded agenda and number of sideline meetings with top Chinese leaders including, of course, President Xi Jinping.
Does this Winter Olympics-related meeting mark a new era in the Pak-China relations to the context of how the US has treated Pakistan?
Both Pakistan and China are already tied in the CPEC strategic relationship which they can now take to a new level through a win-win ever closer cooperation. It will, nevertheless, require a much stronger Chinese support in view of Pakistan's financial woes, which are weighing it down.
Chinese leadership meanwhile also experienced the administrative and technical limitations of Pakistan's tardy governance system that is hostage to the British-era governance mindset such as: a) the labyrinth of administrative barriers; b) multiple layers of approvals; and c) considerable head-winds i.e. anti-China lobbies within the system that have worked to stall or slow-down projects wherever possible.
Beside more cash infusion, the Chinese must also figure out as to how to reorient Pakistan's governance in favour of quick decision-making and execution. Special Economic Zones, for instance, bear zero value if Pakistani governments put them through the normal procedures. The lingering Rashakai SEZ is one glaring example of lost time and opportunities.
The SEZs in China came about with the central government declaring them as state enterprise and hence allowed no legal or administrative bottlenecks to stop or slow implementation.
A similar solid advice to Pakistan would not be out of place; a SEZ requires undiluted, unqualified and swift execution with the authority of the state of Pakistan and cannot be thrown at the mercy of provincial governments and their sleepy allied departments.
The Beijing date certainly offers both countries to review their relative strengths and weaknesses in order to help each other to the context of deepening geopolitical divisions across the globe.
Published in The Express Tribune, February 3rd, 2022.
Like Opinion & Editorial on Facebook, follow @ETOpEd on Twitter to receive all updates on all our daily pieces.
COMMENTS
Comments are moderated and generally will be posted if they are on-topic and not abusive.
For more information, please see our Comments FAQ