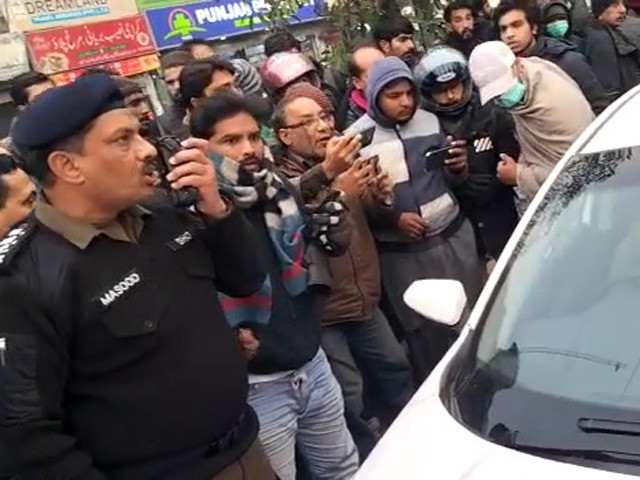 ---
LAHORE:
A local journalist was shot dead by unidentified armed men on Monday outside the Lahore Press Club (LPC), officials said.
According to police officials, Hasnain Shah was sitting in his car outside the press club when the suspects, riding a motorcycle, intercepted and shot at him, killing him on the spot.
Hasnain was a crime reporter in a private TV channel and also a member of the LPC.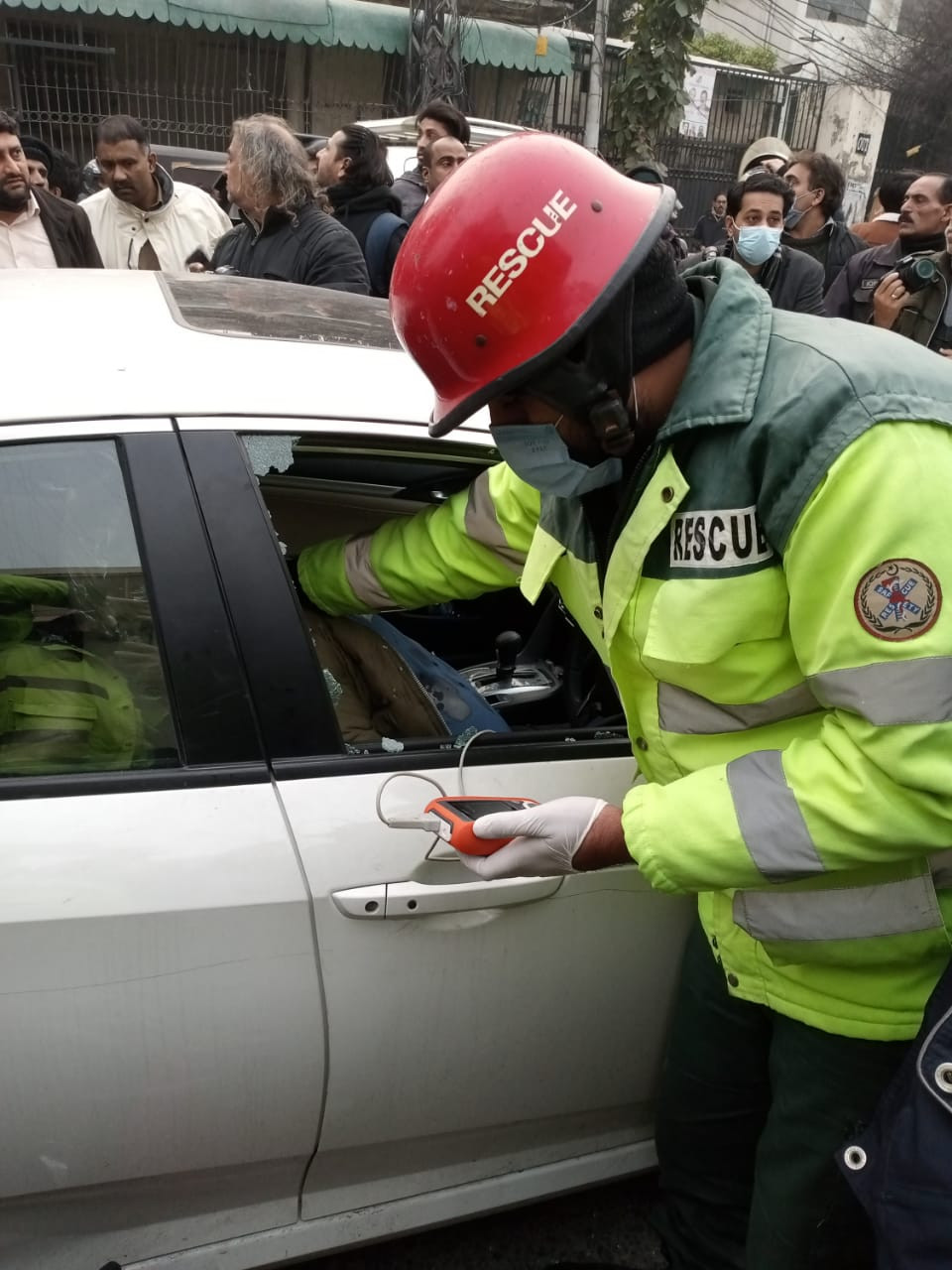 Lahore CCPO Fayyaz Ahmed, while taking notice of the incident, said that all resources will be used to apprehend the suspects of the incident.
Read more: 45 journalists killed in 2021: media watchdog
The Council of Pakistan Newspaper Editors (CPNE) has condemned the journalist's murder in broad daylight, saying that the tragic incident raised questions over the safety and security of journalists in the country.
The CPNE demanded the government to immediately arrest the culprits and punish them as per the law.
Pakistan Federal Union of Journalist (PFJU) President Shehzada Zulfiqar, Secretary-General Nasir Zaidi and Treasurer Zulfiqar Ali Mahto condemned the incident. They said the provincial government has failed to maintain law and order in the city.
They also demanded the authorities to arrest the suspects at the earliest.
Lahore Economic Journalist Association also condemned the killing and said that the lives of journalists are not safe and the administration has failed to protect them.
Lahore Press Club President Azam Chaudhry said a journalist's murder in front of the press club in broad daylight is a moment of reflection for the government, adding that the incident would not go unnoticed and the authorities will be held responsible if culprits are not apprehended soon.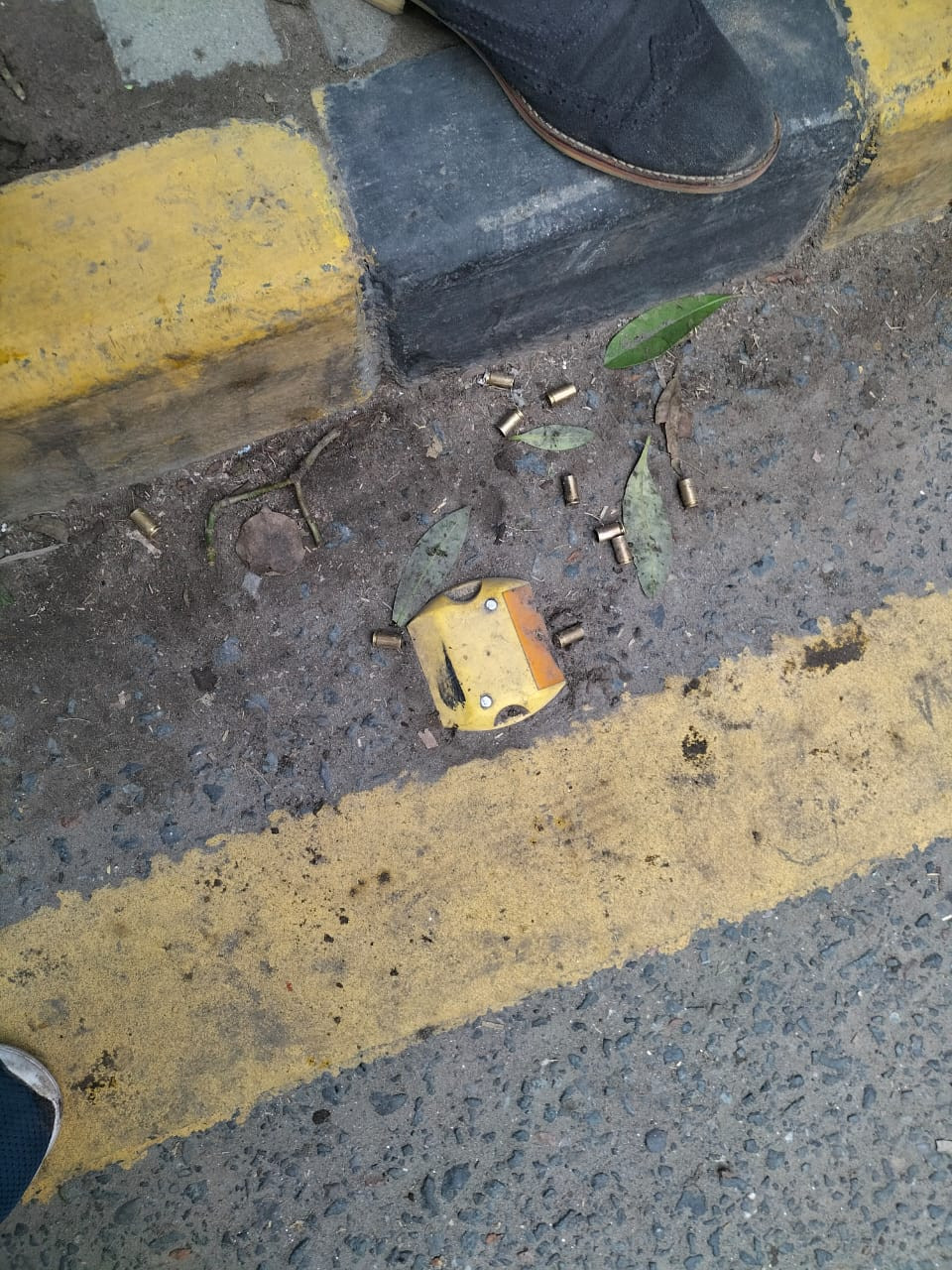 According to the International Federation of Journalists (IFJ), three journalists were killed in Pakistan 2021. It said that 45 journalists were killed worldwide in the same year.
The toll included nine in Afghanistan, the highest number suffered by a single country.
Also read: Shrinking space for journalism
Elsewhere, eight died in Mexico, four in India and three in Pakistan.
The IFJ said the media workers "more often than not are killed for exposing corruption, crime and abuse of power in their communities, cities and countries".
IFJ Secretary-General Anthony Bellanger emphasised his organisation's support for a UN convention for the protection of journalists to "ensure accountability for journalists' killings".
The IFJ's figures differed slightly from those given by RSF, which counted seven journalists killed in Mexico, six in Afghanistan, and four each in Yemen and India.
COMMENTS
Comments are moderated and generally will be posted if they are on-topic and not abusive.
For more information, please see our Comments FAQ