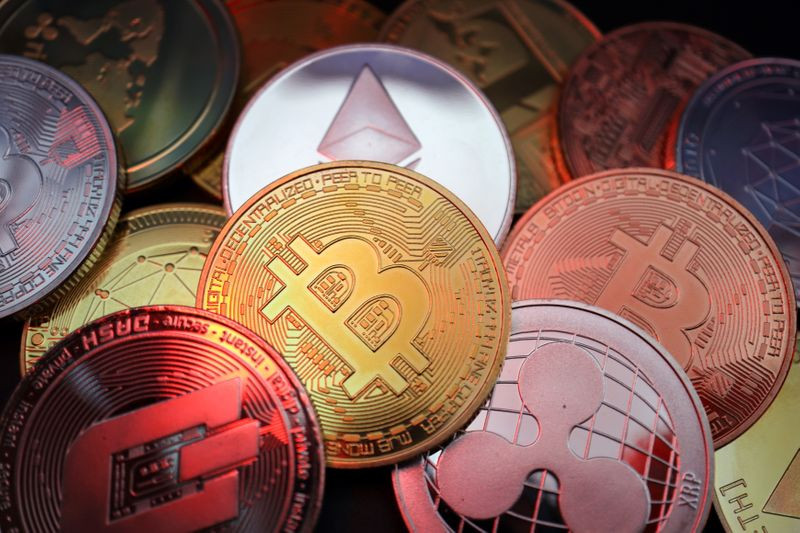 ---
ISLAMABAD:
The Federal Investigation Agency has decided to launch a grand crackdown on cryptocurrency dealers and written a letter to the Pakistan Telecommunication Authority (PTA) to shut down 1,600 websites for this purpose.
In the letter, the agency wrote that cryptocurrency was also a tool of money laundering.
The FIA is likely to launch a grand operation against cryptocurrency dealers soon and arrests are expected to be made across the country.
According to sources, the agency has started compiling lists of cryptocurrency operators.
In the letter, the agency identified 1,600 websites that were dealing in cryptocurrency.
Apart from shutting down these websites, the FIA also sought the PTA's assistance in taking action the people running them.
The letter read that millions had been embezzled from the citizens so far in digital currency fraud.
The State Bank of Pakistan has declared cryptocurrency illegal in the country since 2018.
The FIA Cybercrime Wing has already launched a joint operation with the PTA against cryptocurrency operators.
Separately, the federal government has launched a plan to regularise cryptocurrency and blockchain technology.
Also read: Should Pakistan ban cryptocurrency?
"The government wants to regularise cryptocurrency and the State Bank, SECP [Securities and Exchange Commission of Pakistan] and Finance Division are working on it," Federal Science and Technology Minister Shibli Faraz told reporter after addressing a block-chain technology summit in the federal capital on Tuesday.
"We cannot stay out of the affairs of the region," he added.
The minister claimed that gullible people were turning to cryptocurrency without thinking of the consequences and the government's control was necessary for their protection and transparency.
Earlier while addressing the summit, Shibli said his ministry has taken important steps to move towards the use of technology, developed electronic voting machines and formulated a science innovation policy.
He added that about 200 countries had somehow incorporated blockchain technology into their systems.
Shibli further said his ministry had launched blockchain technology pilot projects in the three universities under it.
"All three universities will bring degrees on blockchain technology. Degree verification issues with the HEC [Higher Education Commission] will also be resolved."
Speaking on the occasion, Masood Khan, Pakistan's ambassador-designate to the US, said blockchain was part of emerging technology. "Blockchain has nothing to do with Bitcoin," he added.
"It [blockchain] will end corruption and bring transparency. Blockchain is very important in the anti-corruption drive and healthcare."
He further pointed out that that American e-commerce giant Amazon had registered in Pakistan.
"Pakistan is working on data protection. It has a good environment for investment. The country has moved from geopolitics to geoeconomics."
COMMENTS
Comments are moderated and generally will be posted if they are on-topic and not abusive.
For more information, please see our Comments FAQ