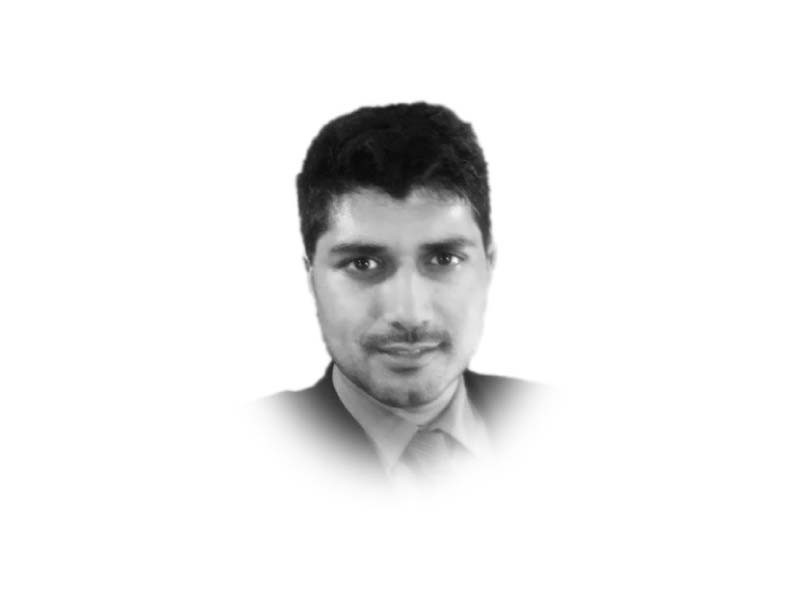 ---
A knee-jerk response to a calamity, followed by deep slumber until struck by another disaster, will continue to bleed us as a nation. Calamities are prevented with the help of robust updated systems, continuous monitoring, SOPs, responsiveness and preparedness before the accidents. All of which seemed missing in the Murree incident, leading to at least 23 people freezing to death in vehicles stranded in the snow.
Question. What is even more dangerous than a calamity? Response to it. We are a nation that has not been updating our response to tragedies for long now. Basic safety measures by the local administration and the travelers would have prevented a weekend getaway, becoming an icy death trap.
How? Asking the right question is the first step to prevent a similar tragedy in the future. Why did the local administration wait for an entire week for the situation to get out of control? Why did the 5th January weather alert by the Met office that heavy snowfall may cause road closures in Murree, Galiyat, Nathiagali, Kaghan and Naran went unheard by the tourists and families? In the light of the unfriendly weather forecast, why the authorities did not warn the families to desist from making weekend travel plans to the hill station?
Hill stations have limited capacity. And with Murree only being able to accommodate around four thousand cars at a given time, why was such a huge number of vehicles allowed to continue onward? The local administration is caught unprepared, according to many officials. The question is: what is a surprise here? Murree receives snowfall every year, the tourists experience painful lengthy traffic jams, and every time the number of cars entering the hill station surpasses its capacity by manifolds. This time only the worsening situation reached a tipping point.
It's heart-breaking that local hotel owners thrived on the misery of the tourist by raising the price of food and shelter. Do we need to learn professional ethics? Work ethics? Every year videos are circulating on social media about how seasonal business owners exploit the tourists in Murree. When are these businesses going to be regulated? Hosts trained and tamed?
For travelers, a vital piece of information in case of being stranded in the snow is to ensure not to sleep inside the car leaving the heater on. When the storm is raging and sleep is at a premium, drivers and passengers may think it's smart to take a catnap in their vehicles. Doing so can lead to unintended carbon monoxide poisoning. Never sleep in a parked vehicle with the engine running. A car exhaust clogged with snow can fill the inside of the vehicle with carbon monoxide — an odorless and hard to detect gas. Snow and winters tyres must be used when driving on snow to consistently grip the road. Furthermore, the administration can use trackers on cars and convert the congested areas into a drive-through where tourists can enter and exit at a stipulated time. This will prevent excessively long traffic jams on the roads.
When struck in a snowstorm, stay in the vehicle! If you leave your vehicle, you will become disoriented quickly in wind-driven snow and cold. Run the motor for about ten minutes each hour for heat. Be visible to rescuers. When stranded inside a car, always keep the window a little low when the heater is running to maintain the level of oxygen inside the vehicle.
The snowfall survival kit must have an ice scraper, windshield de-ice, jumper cables in case the vehicle is unable to start on its own, warm clothes, blankets and flashlights. Moreover, there must be water and some food inside the trunk of the car in case of emergency and fuel must be full at all times. These precautions are a must.
As we enter into a new year, we must embrace technology to know about our capacity and develop a response in case of a calamity. Without the right tools, data and a willingness to accept novel solutions to the new challenges, the local administrations will continue to be taken by surprise by the inevitable! If administrations act decisively, they can save lives, assets and their reputation for attracting tourism.
Published in The Express Tribune, January 15th, 2022.
Like Opinion & Editorial on Facebook, follow @ETOpEd on Twitter to receive all updates on all our daily pieces.
COMMENTS
Comments are moderated and generally will be posted if they are on-topic and not abusive.
For more information, please see our Comments FAQ