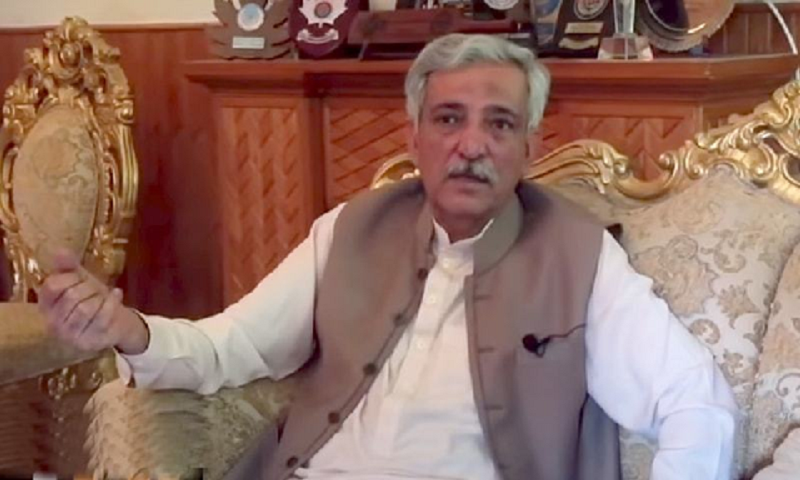 ---
LAHORE:
The Lahore High Court (LHC) restrained the Federal Investigation Agency (FIA) on Friday from taking any coercive measures against its former director general Bashir Memon.
Memon had filed a petition in the high court seeking direction to the FIA for providing a record of all pending inquiries, FIRs against him. Memon maintained in his petition he had been implicated in false cases that had nothing to do with him.
He further accused the FIA of levelling false allegations of helping out an accused against whom the Interpol had issued a red-warrant.
Memon's counsel, Rana Abdul Maruf Khan, prayed to the court that his client was being dragged in such cases or other matters by the FIA. He added that the FIA later began knocking on the doors of the district court from where the former FIA director general had obtained pre-arrest bails in three cases pertaining to charges of money laundering.
Read More: Former FIA DG protests 'victimisation' by FIA
The counsel further said that his client was shocked when, during an online interrogation, an FIA official revealed that some inquiries of a serious nature, involving the direct criminal role of the petitioner, were ongoing against him at the FIA headquarters in Islamabad.
At this, the counsel said, his client wrote to the FIA and sought details of the inquiries and investigation against him. However, nothing was provided to him. Memon's counsel further informed the court that the petitioner faced severe backlash in important circles, where he faced arbitrary and disgraceful attitude of the government.
"[The] Petitioner and his family have faced immense hurdles even to sustain themselves through lawful business due to the vendettas and grudges of the government circle, so much so that one government adviser was even quoted as saying that they are after petitioner's assets and also his son Behzad Ahmed Memon who is running ghee mills in Fata area," the counsel further said.
"It may be submitted that such scandalous and bizarre statements not only affected the business of the petitioner's family but also dealt an irreparable blow to the already poverty-stricken and impoverished area of Fata, which was granted exemptions from certain fiscal policies of the federal government," the counsel added.
The counsel requested the court to restrain the quarters concerned from taking any coercive measures, harassing and arresting Memon till a final decision on this petition.
COMMENTS
Comments are moderated and generally will be posted if they are on-topic and not abusive.
For more information, please see our Comments FAQ