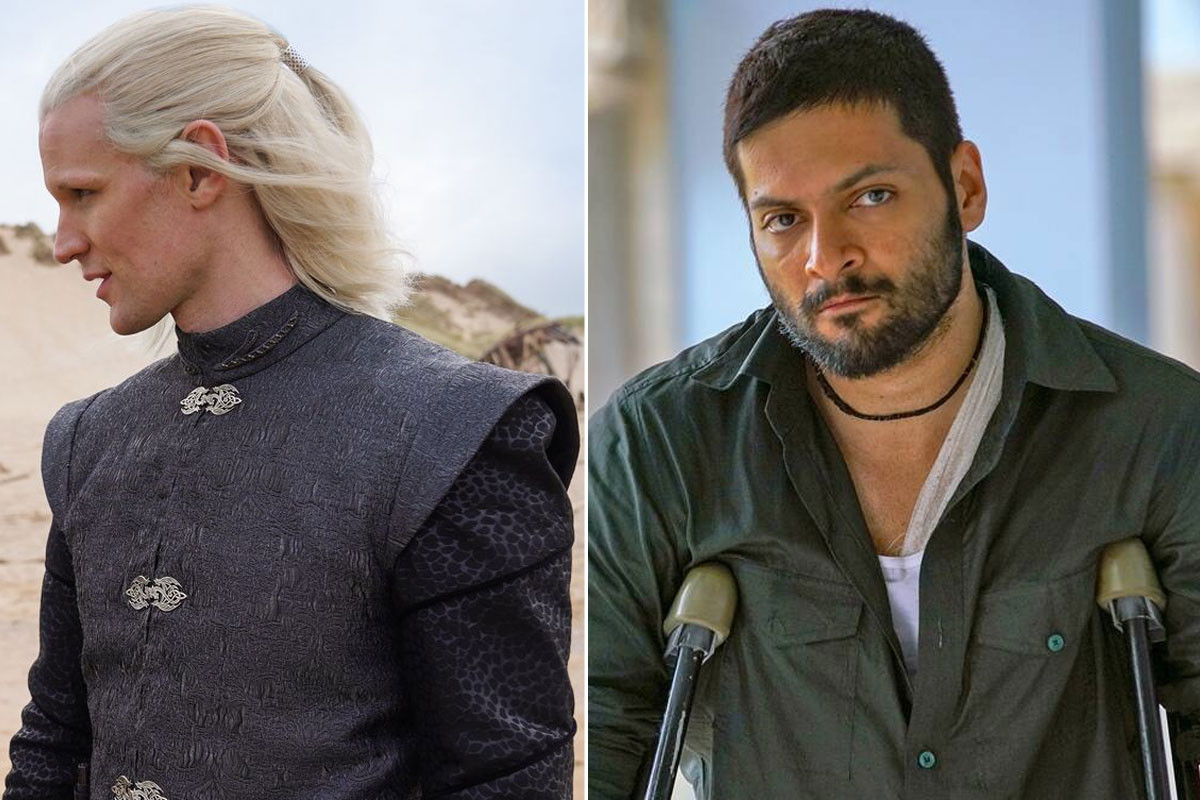 ---
KARACHI:
If there's one thing that has me excited for 2022, it is the wide range of shows and films that are slated to release this year. While Marvel has been boasting about a thrilling line-up for their yet-to-be-released ventures, there are several upcoming installments fans have been eagerly waiting for.
As details of the much-awaited shows continue to disclose, it won't be wrong to say 2022 could turn out to be a very successful year for television and OTT platforms. However, with yet again another Covid variant taking over our 'new normal', shooting and release dates of the projects stay unprecedented.
As the cases of Omicron rise globally, we can only hope for the listed below shows to hit the screens in 2022. From the much-talked-about Game of Thrones prequel to Guddu Bhaiyya's return to the small screen, here is a list of the five most-awaited series you must mark your calendars for.
'House of the Dragons'
Like myself, if you're an avid Game of Thrones fan, you must still be reeling from the absolute disappointment its finale was. While I was rooting for Danaerys to take the coveted iron throne and watch her turn into a quintessential Targaryen – mad and unhinged – when Jon Snow plunged a dagger into her, I must confess, a part of me died. Like many, I was frantically finding reasons for why the makers would seal her fate the way they did. But hey, maybe the prequel will serve as a balm on our bruises.
House of the Dragon, which is slated to and will hopefully release this year, revolves around the Targaryen dynasty and the events that led to the Game of Thrones. Imagine my glee when we came to know how a Pakistani-British actor will also be seen in the show. That's a double whammy, right there.
'The Crown' season 5
I'll get straight to it: it's no surprise Princess Diana ruled the hearts of Pakistanis just as much she was adored by the rest of the world. However, one detail of her life particularly excites us; her unfinished alleged romance with a Pakistani-British doctor. When Netflix initially announced making a show about British monarchs, one of the topics that piqued interest was how they were planning on showcasing Diana and her paparazzi-ridden life.
So far, the makers have done an adequate job at shedding light on her turbulent marriage with Prince Charles and her shaky relationship with the royals. However, in the fifth season of the show, the People's Princess will be freed from her marriage with the British prince and will go on to live life on her own terms. The Crown season 5 will also show Dr Hasnat Khan, who had always stayed mum about his apparent romance with Diana.
What really has me invested in this show is Humayun Saeed's casting as Khan. With the Punjab Nahi Jaungi star's entry into the award-winning series, The Crown season 5 has just become one of the most anticipated for me and inarguably, for the rest of the Pakistanis this year.
'Ms Marvel'
If you bring Marvel and Fawad Khan together for me, I will be binging the show – no questions asked. But here's why Ms Marvel, the upcoming series about a Pakistani-American superhero, is really special; it absolutely nails the representation it shows. The casting of Pakistani-Canadian actor, Iman Vellani, as the teenage superhero had me excited for a while now. Add Pakistan's arguably most famous actor in the mix and voila! We have a recipe for a potentially brilliant watch.
Ms Marvel will also see Bollywood actor Farhan Akhtar in pivotal roles. The show will also mark the entry of Marvel's first-ever Muslim superhero. It has truly ticked all the right boxes and just added more charm to Marvel's already blazing line-up.
'Mirzapur' season 3
You've got to give it to Ali Fazal; from venturing into mainstream films with a cameo in Aamir Khan starrer 3 Idiots to taking on the herculean task of essaying the most notorious Guddu Bhaiya in Mirzapur, the Bollywood star has managed to win the hearts of the audience. While the star-studded Amazon Prime original has been the talk of the town since the release of its first season, the gritty and raw take on the drug mafia in India has really grabbed the limelight.
Courtesy of its well fleshed-out characters Divyandu's Munna and Pankaj Tripathi's Kaleen Bhaiyya, coupled with a no-nonsense script, Mirzapur remains a fan-favourite. With a nail-biting finale of season two, it will be interesting to see where the story goes henceforth. Season three of the show is one of the most-awaited installments of an OTT original.
'Made in Heaven' season 2
Did you ever stumble upon a show accidentally and it turned out to be one of the most brilliant watches of all time? That was Made in Heaven for me. The way this Sobhita Dhulipala and Arjun Mathur-starrer takes on marriages in India is rather spectacular. The OTT show highlights what goes on behind the scenes while organising weddings in the country, while the protagonists go on to struggle within their personal lives.
Made in Heaven cleverly plays with topics that are otherwise considered too bold for a mainstream show. From betrayals to shedding light on the perils of dealing with sexuality, the series is a fresh breath of air for an otherwise boring narrative. The second season of Made in Heaven is already in the works and is expected to release this year. We can't wait for more drama!
Have something to add to the story? Share it in the comments below.
COMMENTS
Comments are moderated and generally will be posted if they are on-topic and not abusive.
For more information, please see our Comments FAQ