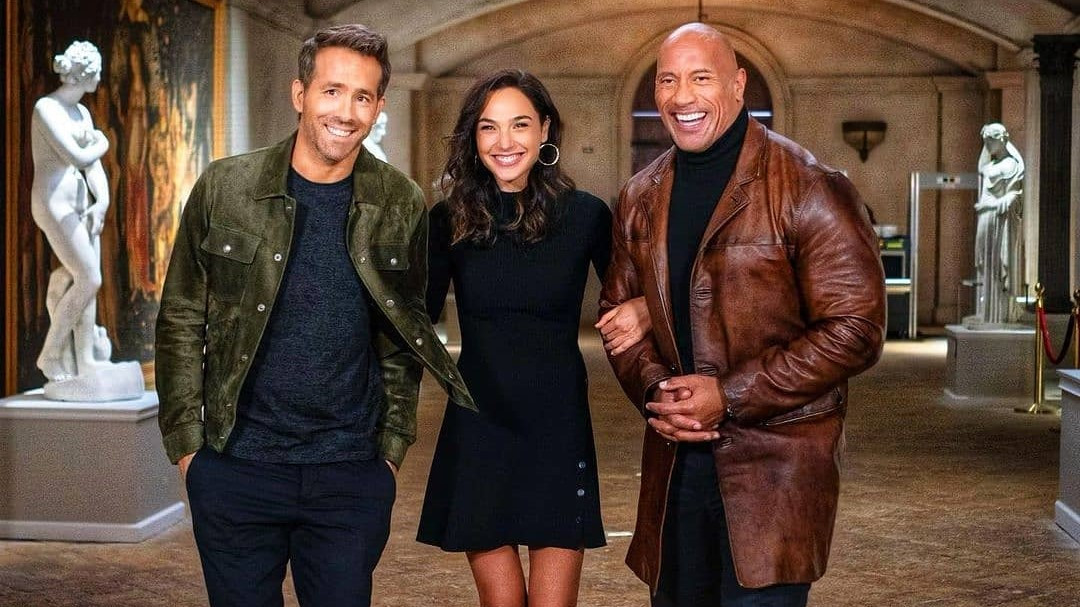 ---
Netflix's action-heist thriller Red Notice starring Dwayne Johnson, Ryan Reynolds, and Gal Gadot is getting two sequels, with both movies shooting back to back next year, according to Deadline.
According to reports, the three major actors are all on board for the upcoming instalments and along with the cast return, the film will also be penned by writer-director Rawson Marshall Thurber like the original. Thurber is reportedly working on the scripts currently to bring the story into action.
Other than that, there is not much that has been revealed yet except that the production team plans to add more stars in the follow-up films other than the first heist movie's original three. Fans are hoping that Netflix turns the Red Notice franchise into something similar to the Ocean's Eleven heist-style.
While the film was almost immediately titled Netflix's most-watched film of all time, it sank the records for critical acclaim. With the storyline having nothing unique or experimental, Red Notice is yet another "justice-action thriller thriving on the popularity of its A-lister cast globetrotting and double-crossing each other in an underwhelming fashion," according to IGN.

However, the film managed to score a watch time of over 280 million hours, shattering the streaming platform's original records. The commercial success was also lamented for the film's 92% audience rating at Rotten Tomatoes. Given the demanding success, it makes sense why the streaming giant would want to expand on a franchise.
Have something to add to the story? Share it in the comments below.
COMMENTS
Comments are moderated and generally will be posted if they are on-topic and not abusive.
For more information, please see our Comments FAQ