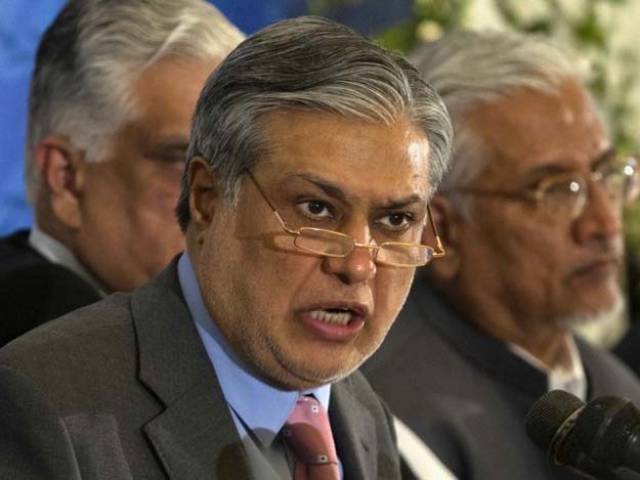 ---
ISLAMABAD:
The Election Commission of Pakistan (ECP), while following a ruling of the Supreme Court, on Monday restored the Senate membership of former finance minister and Pakistan Muslim League-Nawaz (PML-N) leader Ishaq Dar.
According to an ECP statement, the commission took back its notification about suspension of the membership of Dar on Supreme Court's December 21, 2021, order in which the apex court dismissed a plea against him, thus vacating its May 9, 2018 stay against the issuance of notification in favour of the former finance minister by the ECP.
A three-judge Supreme Court bench, headed by Chief Justice Gulzar Ahmed, rejected the petition after the petitioner, Muhammad Nawazish Ali Pirzada, did not appear to plead his case for the second consecutive hearing.
Read More: ECP scrutiny committee finds irregularities in PTI records
Currently in London, Dar was elected senator in March 2018. However, till date he had not taken oath as the member of the upper house of parliament. However, his Senate membership remained suspended from June 2018 to January 2022.
In September last year, the government promulgated the Election Third Amendment Ordinance, which is valid until April 2022, binding an elected person to take oath of office within 40 days of the issuance of the notification of his election, otherwise the seat will be considered vacant.
Now that Dar's membership has been restored from March 9, 2018, he would be required to take oath as senator within the stipulated time period. If the PML-N senator does not take the oath within the 40 days, according to the ordinance, he will lose his seat.
COMMENTS
Comments are moderated and generally will be posted if they are on-topic and not abusive.
For more information, please see our Comments FAQ