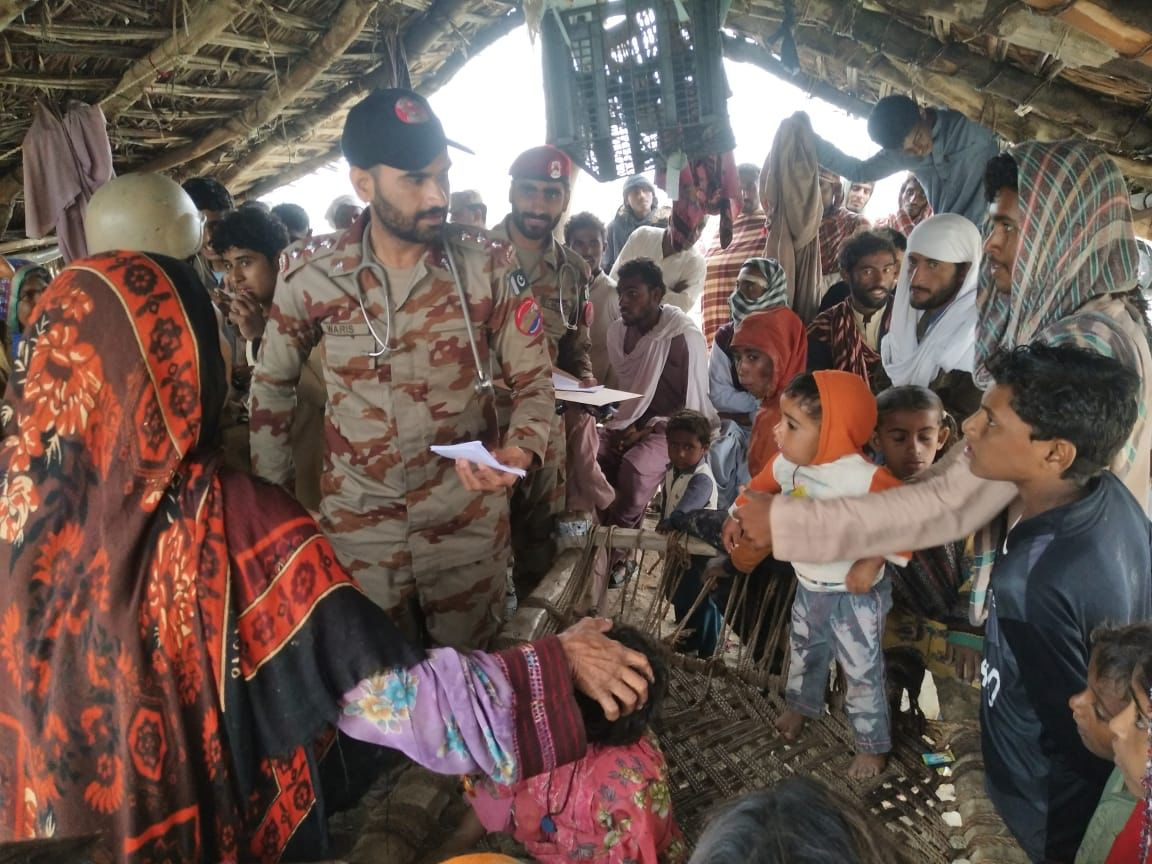 ---
Pakistan Army, Pakistan Navy and Frontier Corps (FC) troops continued their rescue and relief efforts in Balochistan's Gwadar district on Friday, days after the coastal belt of the province was hit by heavy rainfall and floods, the military said. The rescue and relief operation has been carried out for the last 96 hours. It added.
The recent downpour and subsequent floods have wreaked havoc in the low-lying areas of the coastal city, causing severe damage to houses and infrastructure alike.
"Special relief efforts being undertaken in isolated villages of Kulanch, Sardasht and Sunstar valleys," the Inter-Services Public Relations (ISPR) said in a statement, adding that Gwadar Old Town also remained focus of dewatering operation.
Read more: 2,478 families hit by rains, floods in Gwadar
It said that the Army, FC and Pakistan Coast Guards have established medical camps and distributed rations to flood victims. "PDMA has provided tents, blankets and rations through Army aviation helicopters in remote areas," the statement added.
It said that the damage assessment is also underway, adding that efforts were being made to reach out to stranded families to render relief to far-flung areas.
"PAF C-130 sorties loaded with rations and clothing have also been flown to assist the population of Pasni."
Also read: Situation catastrophic after heavy rains lash Balochistan coast
On Thursday, Deputy Commissioner Gwadar during a meeting informed that PDMA has launched a rescue effort on an emergency basis. Around 2,478 families have been affected while 22 villages have been cut off due to floods.
The administration has launched an operation to reach the 22 cut-off villages and help the villagers.
Relief items were delivered to different areas of Kupar and Pasni.
The meeting was also informed that due to heavy downpour many small dams collapsed across Gwadar, affecting 41 villages and 1,786 households and more than 10,000 people in Klanch.
COMMENTS
Comments are moderated and generally will be posted if they are on-topic and not abusive.
For more information, please see our Comments FAQ