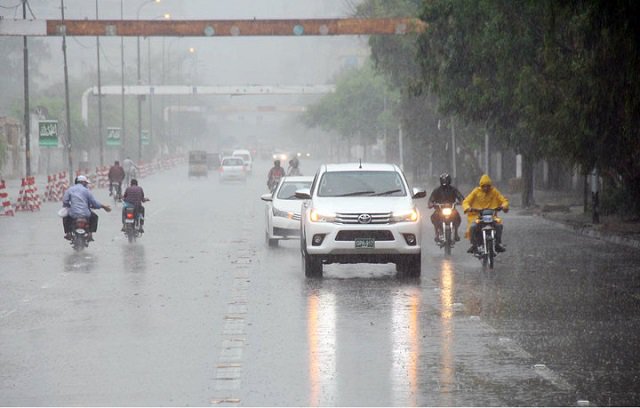 ---
KARACHI:
Chief Meteorologist for Karachi Sardar Sarfraz said on Tuesday that the severity of the cold is expected to increase in the port city from January 8.
According to Sarfraz, the temperature can go down to single digits, with a possibility of 40 to 50mm of rain during the entire system.
He added that thunder and lighting would accompany rain in Karachi from Tuesday evening or night, and that the rain would continue intermittently till the afternoon of January 5. Strong cold winds would blow throughout this period, he added.
The chief meteorologist further said that winds from the west would be active again from the afternoon of January 6.
Read Ziarat Valley covered in white sheet of snow
The city is again expected to receive intermittent rain from the afternoon of January 6 to the afternoon of January 7, after which there will be a break from the rainy weather.
The Pakistan Meteorological Department (PMD) on Saturday predicted "widespread rain-thunderstorms with isolated heavy falls" in Karachi and other parts of Sindh this week, a day after dispelling any concerns about 'heavy rains' and instead forecasting 'light drizzle' in the metropolis.
On Friday, the authority said "heavy rains were not expected in Karachi" in the upcoming days, adding "light drizzle was expected in the city from January 5 to 6."
However, in a new weather outlook issued on Saturday, it said that a strong westerly wave would enter North Balochistan from January 3, which would "gradually likely spread over the central and upper Sindh, and then almost whole of Pakistan."
COMMENTS
Comments are moderated and generally will be posted if they are on-topic and not abusive.
For more information, please see our Comments FAQ