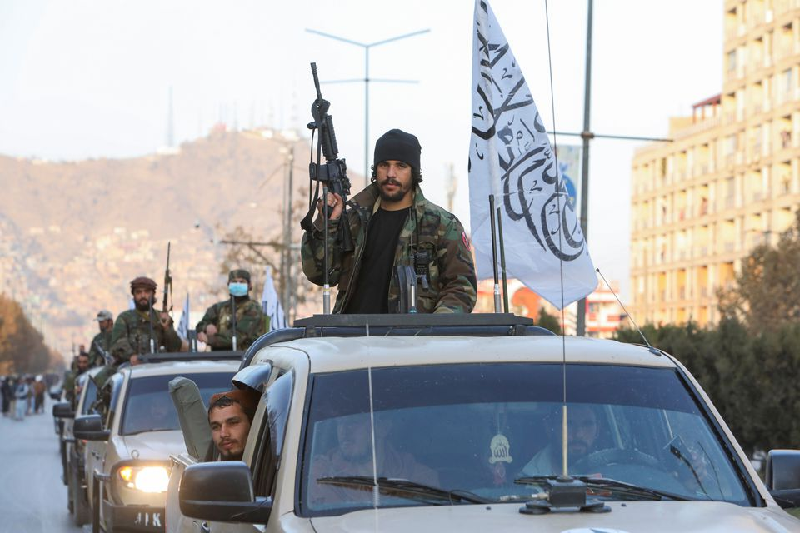 ---
The interim Taliban government has said that the process to form Afghanistan's new regular army consisting of nearly 100,000 troops is near completion.
Enayatullah Khwarazmi, a spokesperson for the country's defenсe ministry, said the ranks of the new Afghan army had been filled by 80%, reported Sputnik News.
A 20-men committee is doing the vetting, he added.
Qari Fasihuddin, the Taliban's chief of staff of the armed forces, told Al Jazeera in November that the group was planning to recruit 150,000 fighters to join their ranks.
The Afghan military and Western-backed government led by Ashraf Ghani collapsed on Aug 15 following the withdrawal of foreign troops were withdrawing after a 20-year presence.
In September, the Taliban appointed an interim government.
Last month, the Taliban's supreme leader ordered fighters not to punish members of Afghanistan's former regime for past "crimes", days after a video of an army commander being beaten went viral on social media.
The order, tweeted Thursday by group spokespeson Mohammad Naeem, also urged Taliban authorities to discourage Afghans from leaving the country as they would not be respected abroad.
"Don't punish employees of the previous regime for their past crimes," Mullah Hibatullah Akhundzada was quoted as telling followers in Kandahar, the birthplace of the movement.
COMMENTS
Comments are moderated and generally will be posted if they are on-topic and not abusive.
For more information, please see our Comments FAQ