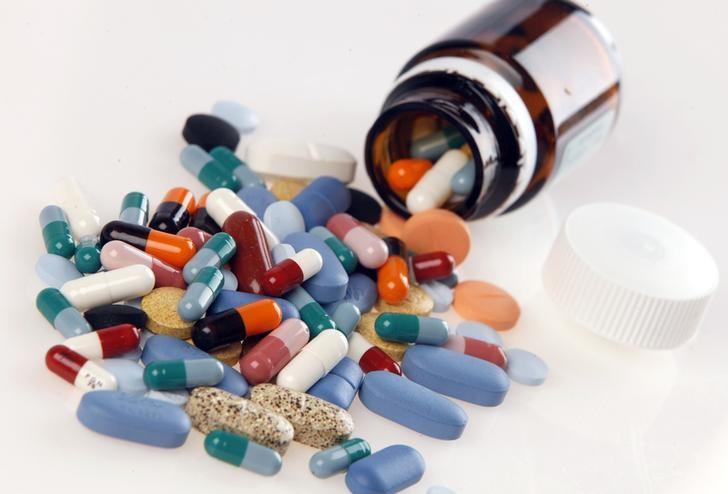 ---
ISLAMABAD:
The unprecedented drug price hikes in Pakistan are not only hitting the poor cluster of the society hard but also impacting the middle income families. Using the lower middle-income poverty rate ($3.2 per day), a study from the World Bank concluded that Pakistan's poverty rate stood at 39.3%, meaning that about 90 million people lived below the poverty line. When the World Bank utilised the upper middle-income rate ($5.5 per day), it found out that poverty stood at 78.4%, translating to 179 million people.
Pakistan has high prevalence of non-communicable disease such as cardiovascular ailments, diabetes and hypertension. Millions of people suffer from these common health issues and have low to no access to lifesaving drugs that eventually leads to increased morbidity and mortality.
Lately, a few people have been avoiding medical procedures and tests due to expensive medication.
According to an analysis of last five years' prices, the cost of essential medicines registered a surge of 80%. For the study, prices of 120 randomly selected medicines were analysed from 2017 to 2021. During this period, a major jump was witnessed in 2019 when the average price soared to Rs585 against Rs410 in 2018.
The findings show that prices of various medicines soared by 5-1,267% in the past five years.
However, the Drug Regulatory Authority of Pakistan (Drap) says that medicine rates rose by a mere 5% on average from 2016 to 2020. In addition, 15% increase was allowed on medicines in 2018 due to abrupt devaluation of rupee, it said in a statement. Increase in prices under hardship category on 464 drugs in 2018 and 94 drugs in 2020 was permitted along with reduction in prices of 395 drugs in 2018 and 89 drugs in 2019 on a generic basis.
Pakistan Pharmaceutical Manufacturers' Association (PPMA) Chairman Mansoor Dilawar said that average cost of medicines witnessed 21-30% increase in the past five years. "Technically, prices rose after 23 years and they had remained frozen for almost 18 years till 2015."
The cost of production has increased including labour, electricity and raw material rates while persistent devaluation of rupee against the US dollar further aggravated the situation, he said adding that a container of raw material that used to cost $1,000 was now available for booking at $8,000-12,000.
"These factors will continue to affect the pharmaceutical sector and prices will increase accordingly in future too. If rates are not hiked, essential medicines will disappear from the market," he said.
'Unjustified' price hikes
Campaigners claim that though the cost of production has increased but consecutive price hikes were driven by desire of corporations to inflate profits and the rates of pharmaceutical products were unfair.
"The prices were increased in the name of inflation, hardship cases and expensive raw material," said Dr Aziz-ur-Rehman, a law professor at International Islamic University who mainly works in consumer protection and health laws. He said that companies took benefit of loopholes in policies and regulatory failures to earn unjustified profits.
He said that linking the price increase with the consumer prices index (CPI) and raising its ratio in Drug Pricing Policy 2018 was a mistake because it allowed an annual increase in prices of essential drugs by up to 70% of CPI compared to 50% of CPI in 2015 drug policy. Likewise, manufacturers and importers of all other drugs were allowed to increase prices by 100% of CPI under 2018 policy compared to 70% in previous policy.
The 2018 policy must be withdrawn immediately and the regulator should introduce a policy that can defend the interests of the general public and not merely the industry, he emphasised.
Drap clarified that most of essential drugs are priced lower and increase in their rates in 2018 policy was restricted to 70% of CPI (with a cap of 7%) to ensure availability of this category of drugs. "This is a global phenomenon and this increase is even less than what is allowed by our neighbouring country," he stated.
Drug lawyers highlighted that despite being a subsidised sector, the drug prices were linked with inflation like all other industries. Following withdrawal of duty exemptions and imposition of 17% general sales tax on the import of raw material in the mini-budget, the prices will increase further by a manifold and the burden will be passed on to the patients eventually, said Drug Lawyers Forum President Noor Mahar.
"The pharmaceutical sector influenced and misused policies with the connivance of political leadership for personal gains," he said.
A report by Senate Standing Committee on National Health Services, Regulations and Coordination in late 2020 stated that the policy board of Drap recommended an increase in prices on December 18, 2018 on the direction of the Supreme Court. However, the then chief justice Saqib Nisar denies the allegations citing that he never influenced any policy it.
Experts say the claims of the drug industry and regulator that hikes are justified and necessary are vague and do not hold water because there is no transparency.
Dr Obaid Ali, a prominent pharmaceutical professional who teaches pharmaceutical quality and regulatory sciences, maintained that both the drug pricing policies (2015 and 2018) were neither transparent nor fair. He said that absence of clarity in policies is a two edged sword as it inhibits growth of industry in global trade and exploits the helpless patients fighting for breath.
Dr Ali categorically said that more than 30% of total sale is artificially manipulated by unethical marketing due to deliberate existence of defects in drug pricing policy.
"Pakistan's pharmaceutical industry is not research based but a generic one that copies other drugs and manufactures them in facilities," he said.
Assessment of therapeutic value with corresponding prices in same class of drugs needs openness in discussion and engagement of experienced healthcare experts instead of desensitised bureaucracy, he said.
Manufacturers and importers should be asked to disclose their total cost and price simultaneously in public domain, he suggested.
He questioned that when there are price lists for vegetables, airfares and trains then why not for drugs?
The writer is an Islamabad based journalist. She has been reporting on social sector issues for over 12 years.
Published in The Express Tribune, January 03, 2022.
Like Business on Facebook, follow @TribuneBiz on Twitter to stay informed and join in the conversation.
COMMENTS
Comments are moderated and generally will be posted if they are on-topic and not abusive.
For more information, please see our Comments FAQ