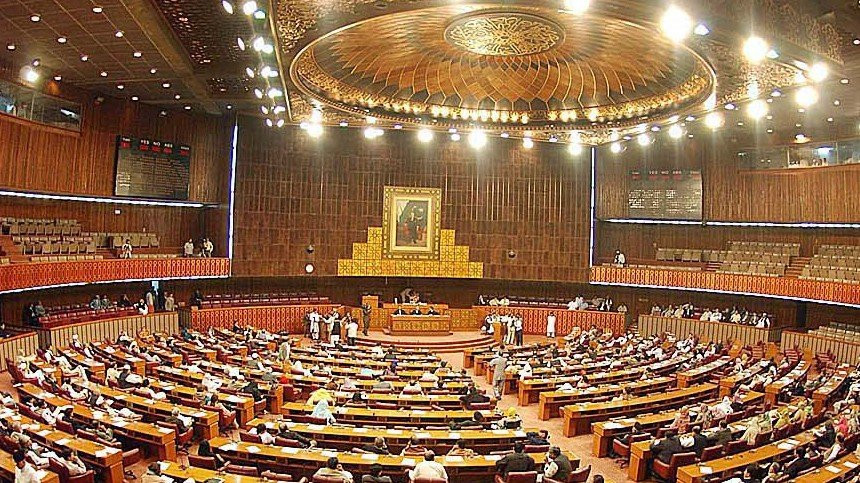 ---
ISLAMABAD:
A subcommittee of the Senate Standing Committee on Education has sought details of scholars involved in plagiarism in research journals from the Higher Education Commission.
The Federal Education and Vocational Training Sub-Committee meeting chaired by Senator Rana Maqbool reviewed the quality of publication of research journals of different universities.
The HEC officials and vice-chancellors of different universities briefed the committee on plagiarism. The committee was told that the plagiarism policy came into force in 2007. They said that there were three possible penalties for committing plagiarism.
The penalty included dismissal from service against which an appeal can be made to the HEC after the concerned university.
Under the penalty, the plagiarist is blacklisted, making him/her ineligible for employment in any educational institution or a research organisation.
In the third category, the blacklisted author's details is published in the print media or on various websites.
The committee was told that the HEC has directed universities to form a sub-committee consisting of five to six persons of the universities for checking plagiarism.
The sub-committee is bound to resolve the matter within 60 days of receiving a complaint, the committee was informed.
Read Breaking down the literary establishment
Committee Convener Rana Maqbool said that the English used in the research journals of students was of inferior quality. He said that there should be one language proficiency class for students every week.
Senator Fauzia Arshad said that those who commit plagiarism should be blacklisted. The Punjab University vice-chancellor told the committee: "We also ask our students not to publish their work in research journals and instead get it published in international journals."
The meeting also discussed the quality of research journals of Balochistan University. The Balochistan University vice-chancellor said that action had been taken against those who committed plagiarism. He said that Balochistan University has 16,000 students and no case of plagiarism has surfaced since 2018.
The committee members said that strict action should be taken against those who were misrepresented in research journals.
The committee asked the Higher Education Commission for details of those who commit plagiarism in research journals.
The HEC will seek from universities details of teachers and students involved in plagiarism in their research.
COMMENTS
Comments are moderated and generally will be posted if they are on-topic and not abusive.
For more information, please see our Comments FAQ