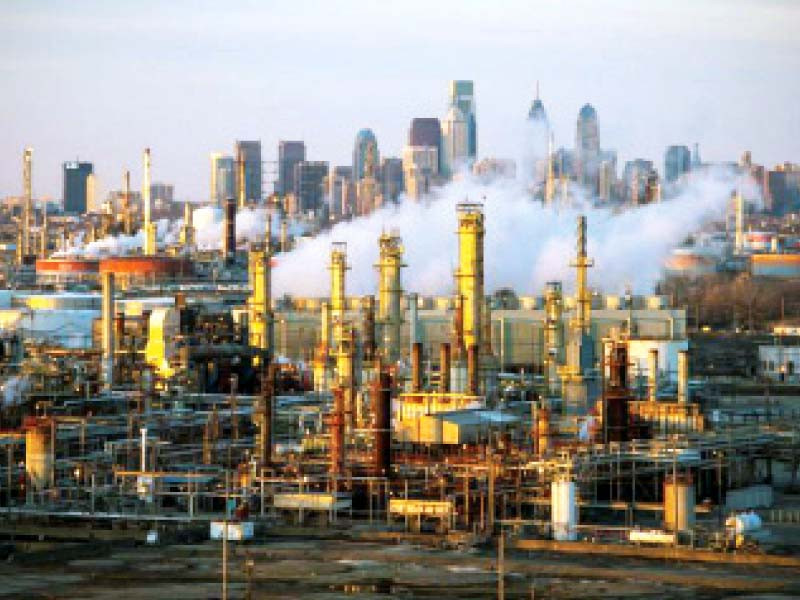 ---
KARACHI:
Pakistan Refinery Limited (PRL) has announced that it will upgrade its plant to convert furnace oil into advanced quality Euro-V petrol and diesel and expand production capacity to more than double the existing one at an estimated cost of $1.2 billion. "The board of directors of Pakistan Refinery Limited in its meeting held on December 27, 2021 has decided to undertake refinery expansion and upgrade project (REUP)," PRL Company Secretary Shehzad Aminullah said in a notification to Pakistan Stock Exchange (PSX) on Tuesday.
"The project cost is currently estimated at around $1.2 billion on the basis of a detailed feasibility study."
The refinery expansion and upgrade project is aimed at producing advanced quality petrol and diesel in compliance with the requirement to produce Euro-V high-speed diesel (HSD) and motor spirit (MS/ petrol), according to the notification. The expansion will enable the refinery to process up to 100,000 barrels of crude oil per day. At present, it has an installed capacity to process 47,000 barrels of crude oil per day, it has been learnt.
Read Oil refineries posting negative returns
The project is also aimed at achieving self-sustainability by upgrading from the "hydro-skimming refinery" to the "deep conversion refinery", meaning that the production of outdated high sulphur fuel oil (HSFO) will fall significantly while the output of advanced quality petrol and diesel will go up.
"PRL will undertake the front-end engineering design (FEED) study of REUP and appoint the financial adviser with the successful bidder expected to be in place by quarter ending March 31, 2022," said the notification.
"Actual costing will be determined after the completion of the FEED study, followed by financial close and award of engineering procurement and construction (EPC) contract."
The up-gradation of the project may consume around five to six years, as per industry sources.
Earlier, the country observed a heated debate about whether to permanently close most of the five petroleum oil refineries after they failed to upgrade and continued production of outdated products including low-grade petrol and diesel.
Production of furnace oil has time and again forced the refineries to suspend their operations because they failed to find customers for the oil after the government switched over to gas-based power production from oil-based plants about three to four years ago.
Total demand for furnace oil has dropped to 2-2.5 million tons per year from around 9 million tons till 2017-18.
"The government's decision to shift to gas-based power plants was abrupt," an industry official said the other day.
National Refinery Limited
National Refinery Limited (NRL) has suspended production of refined fuel for around three weeks as per its schedule for turnaround (overhaul).
However, the refinery would continue to produce lubricants under normal operations.
Earlier, there were rumours that the refinery was closed after its oil storage capacity was filled with the outdated furnace oil and caused it to suspend production of co-products like petrol and diesel as well.
The company, however, rejected the rumours in the notification and said that the shutdown was linked with the scheduled closure for turnaround.
There were reports that two other refineries had suspended their operations mainly due to low sales of furnace oil, which occupied almost all the available storage capacity at the refineries.
Published in The Express Tribune, December 29th, 2021.
Like Business on Facebook, follow @TribuneBiz on Twitter to stay informed and join in the conversation.
COMMENTS
Comments are moderated and generally will be posted if they are on-topic and not abusive.
For more information, please see our Comments FAQ