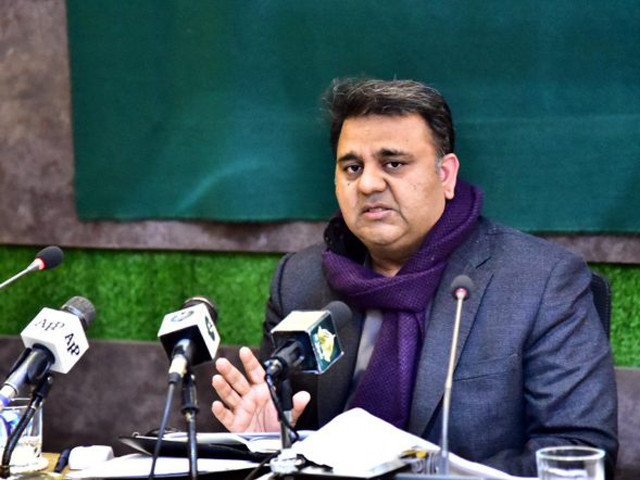 ---
Information Minister Fawad Chaudhry on Monday said that for the first time power was being transferred to elected representatives at the district level in the Khyber-Pakhtunkhwa (K-P) local body elections.
"Only [Prime Minister] Imran Khan has fulfilled the promise of a strong local government and held fair elections," the information minister said on Twitter.
The minister's remarks came a day after the first phase of K-P's LG elections wherein Jamiat Ulema-e-Islam-Fazl (JUI-F) emerged victoriously and managed to secure seven tehsil chairman slots, whereas the Pakistan Tehreek-e-Insaf (PTI) managed to secure six.
خیبر پختونخواہ کے انتخابات دو حوالوں سے اہم ہیں پہلا یہ کہ پہلی بار براہ راست تحصیل کی سطح پر براہ راست ووٹ سے منتخب نمائندوں کو اختیارات منتقل ہو رہے ہیں مضبوط مقامی حکومت کا وعدہ صرف عمران خان نے پورا کیا اور دوسرا پہلی بار حکومت نے شفاف اور غیر جانبدارانہ انتخابات کروائے

— Ch Fawad Hussain (@fawadchaudhry) December 20, 2021
The minister claimed that PM Imran was the only leader who had put his political interests aside and thought about the masses.
"Otherwise, it is easy to install a dictator in the name of a chief minister and run the affairs, which had been the tradition of the PPP and PML-N," Fawad added.
He said that people were suffering from this tradition. "Now, an empowered system was being established in Punjab as well," the information minister mentioned.
صرف عمران خان وہ لیڈر ہیں جو اپنے سیاسی مفادات کو پس پشت ڈال کر ملک اور لوگوں کیلئے سوچتے ہیں ورنہ کتنا آسان ہے وزیراعلیٰ کی صورت میں ایک ڈکٹیٹر رکھو اور کام چلاؤ جو PPPاور نون کی روائیت ہے سندہ کےلوگ آج بھی اس روئیے کا شکار ہیں،اب پنجاب میں بھی بااختیار نظام قائم ہونےجا رہا ہے

— Ch Fawad Hussain (@fawadchaudhry) December 20, 2021
Earlier, it was reported that the Awami National Party (ANP) and Jamaat-e-Islami (JI) both managed to secure two slots, while two independent candidates also secured two slots. Among JUI-F's seven tehsils, two were from Peshawar.
COMMENTS
Comments are moderated and generally will be posted if they are on-topic and not abusive.
For more information, please see our Comments FAQ