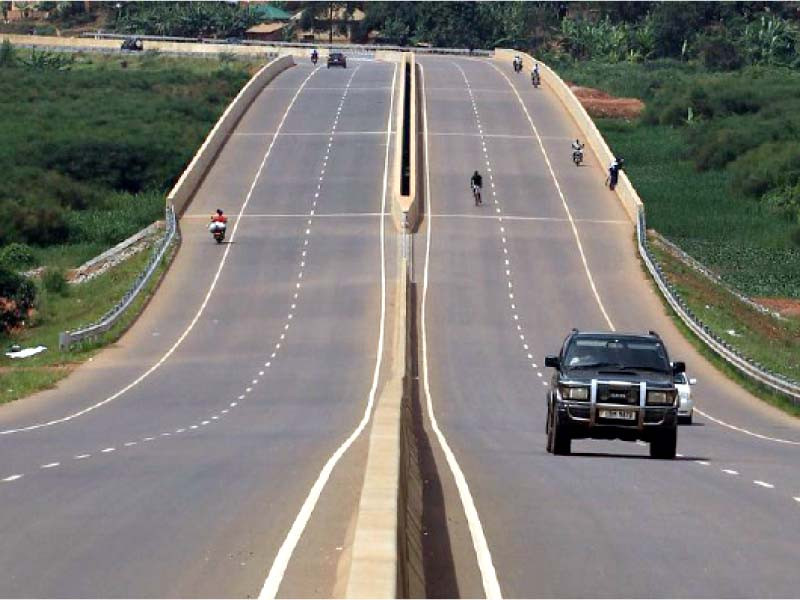 ---
RAWALPINDI:
Vehicles without M-Tags will not be allowed to use the Lahore-Islamabad Motorway (M2) from Tuesday (today).
The ban has been imposed in the light of the Lahore High Court order, which had asked the National Highway Authority (NHA) and the motorway police to ban vehicles without M-Tags on M2 from December 7.
The motorway police have installed M-Tag sticker readable machines on all toll plazas of M2.
M-Tag is a pre-paid radio frequency identification (RFID) that is installed at the top right corner of the front windscreen of a vehicle. There are scanners installed on the motorways' toll plazas to scan the passing through vehicles. These scanners read M-tags on the vehicles as they pass through it and the applicable tax will be deducted automatically.
This system has helped to automate entry/ exit at motorways and to minimize waiting time at toll plazas.
The National Highway and Motorway Police (NHMP) has directed motorists to get M-Tags immediately and the recharge facility has been put in place at all toll plazas, interchanges and service areas of Bhera, Kalar Kahar, and Nankana Sahab.
NHMP Inspector-General (IG) Inam Ghani has said that considering the convenience of the motorists, the motorway police will not ask for a vehicle registration book for issuing M-Tags. He added that citizens can also get M-Tag by showing their identity cards or on personal mobile numbers.
A spokesperson for the NHMP said that all arrangements have been made to ensure entry of only M-Tag vehicles on the M2. He said that an awareness campaign was also run on social media about M-Tags.
He said that M-Tags will be issued at all interchanges and toll plazas and motorists could also contact the motorway police helpline to avoid inconvenience.
Read 'Lahore-Sialkot Motorway not built for people who pee'
He said that the M-Tag ban would apply to all light and heavy vehicles and vehicles without M-Tags would be diverted to the GT Road.
On the other hand, transporters and citizens using the M2 expressed frustration over the M-Tag regulation. They alleged that the motorway police exhibited irresponsibility and did not run an awareness campaign before implementing the court order.
They claimed that nobody was responding to queries on the motorway police helpline about getting M-Tags.
The transporters said they are having a hard time getting M-Tags and did not know about its cost and validity.
The NHMP spokesman said that citizens can recharge their M-Tags through their smartphones without visiting the motorway police service centre.
Published in The Express Tribune, December 7th, 2021.
COMMENTS (1)
Comments are moderated and generally will be posted if they are on-topic and not abusive.
For more information, please see our Comments FAQ