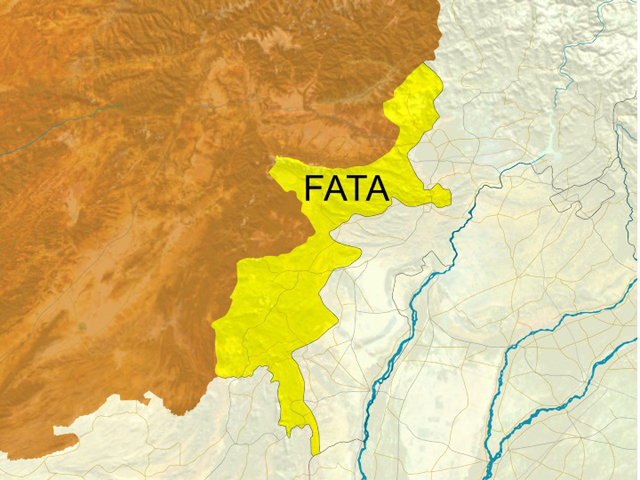 ---
BAJAUR:
Around 3,500 employees of different projects in seven tribal districts have demanded of the government to pay their dues and make them permanent employees otherwise they would go for protest demonstration outside provincial assembly building.
They blamed that after the merger of FATA into Khyber-Pakhtunkhwa (K-P) province, government had started home work for making all contract-based project employees permanent two and half years ago but the matter was still pending.
"A bill in this regard was tabled in the provincial assembly on September 2021, but it is yet to be passed by the house due to the non-serious attitude of the treasury and opposition benches," said the president of Union of FATA Projects Employees Riaz Khan, adding that it seems that the provincial government is not keen on passing this bill from the assembly.
"We demand that this bill should be approved through an executive order as soon as possible to end the miseries of the employees and those projects that have not been included in the bill should be covered through amendments later," he said, adding that if government is waiting for the inclusion of all the projects in the bill then it would take years to pass.
He also said that it is not acceptable to lay off any employees of the 121 projects.
It is worth mentioning here that a total of 3,449 employees are working in 121 different projects on contract basis in tribal districts.
The employees of Women Vocation Center Bajaur claimed that they have not been paid their salaries for the last five months.
There are a total of 11 employees in the project including teaching and non-teaching staff.
The center was established six years ago and its employees blamed that they were hand to mouth due to the non-payment of salaries.
An employee told The Express Tribune that they hope their salaries will be regular once they are made permanent employees.
Published in The Express Tribune, December 6th, 2021.
COMMENTS
Comments are moderated and generally will be posted if they are on-topic and not abusive.
For more information, please see our Comments FAQ