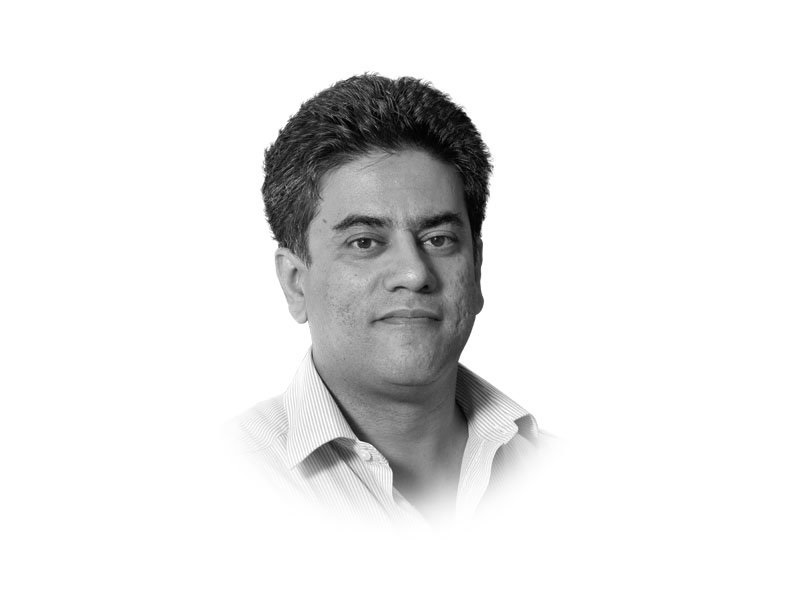 ---
An important part of Pakistani journalism died with the passing away of Muhammad Ziauddin, founding executive editor of this newspaper. Throughout his life, Ziauddin sahib stood and fought not only for a free media but also for the institution of the independent editor. Today, as we look at the state of the media in Pakistan, both freedom and independence are under threat. And those persons who led by example or showed us the way are gradually fading away.
There are a lot of questions that surface on how to move ahead. As journalists, we need to work towards the ideals our leaders stood and fought for over the past several decades. It is not good enough to sit by and watch those precious freedoms, which they won for us, slip by. We need to fight. In this we have a lot to learn from personalities like Ziauddin sahib. In the different positions which he held over the years, he led by example and continued to work towards his ideals, no matter what. Where he was unable to move ahead, he ended up leaving the organisation instead of compromising. It was a hard and difficult path he chose but at the end of the day he will be remembered as one of Pakistan's most iconic journalists.
The first lesson for me was that Ziauddin sahib led by example. A simple lifestyle, a hands-on approach and zero tolerance for compromise in his work. He would say that it is not difficult for journalists to lead a simple lifestyle — it is when they start having illusions of grandeur that things can get complicated. "Work on a salary and on conditions which are easy to part with when things get professionally unbearable," he once told me. He practised what he preached. After years of living in rented accommodation, he finally built a simple but practical house and when I visited him, he showed me some of the mini-castles that journalists had built in the same vicinity and laughed at how they were complicating their lives, not focusing what the essence of their profession was.
The second lesson for me was his hands-on approach. This meant doing things yourself — writing your story, answering your e-mails, doing your own interviews and conducting your own research. This also translated into being conversant with technology and trends — in the case of Ziauddin sahib this meant, among other things, being on social media and using it professionally. He would never shy away from learning new things and pushing for change and new ideas. That made him very popular amongst his younger colleagues.
The third learning was being always approachable. Anyone and everyone was welcome to come in and talk to Ziauddin sahib. He would put aside what he was doing and listen patiently to what was being said. Rare is a quality in a journalist to be a good listener. A very important lesson for most of our journalists, young and old, who simply love the sound of their own voice. We have to listen to others as well.
The fourth learning would be to be professionally active. A journalist, no matter what age or experience, has to network. One must be seen at workshops, festivals, conferences, press conferences, get-togethers and even important and not-so-important political events. Go out and meet people. Make contacts. Listen to them. One never knows where a journalist can get their next story. Ziauddin sahib was also very much dedicated to the cause of journalism. He would visit press clubs, participate in press-related activities, try and work with press unions and counsel their representatives. Many senior journalists seem to disengage themselves from such activities as they climb up the administrative ladder. As a result, journalists suffer because these people turn off from trying to improve conditions that relate to their profession.
Finally, Ziauddin sahib's biggest quality was that he was a journalist of caliber and integrity. Not only was he careful about stories done by his sub-ordinates, he made sure his own work was also checked and vetted under the same standards. He put himself through the same accountability process around him. All these qualities made Ziauddin sahib a much-respected and much-loved member of the journalist community — a rare gem at a time when the profession faces innumerable challenges. We will miss you Zia Sahib and hope others will follow the standards you have set. RIP!
Published in The Express Tribune, December 6th, 2021.
Like Opinion & Editorial on Facebook, follow @ETOpEd on Twitter to receive all updates on all our daily pieces.
COMMENTS (2)
Comments are moderated and generally will be posted if they are on-topic and not abusive.
For more information, please see our Comments FAQ