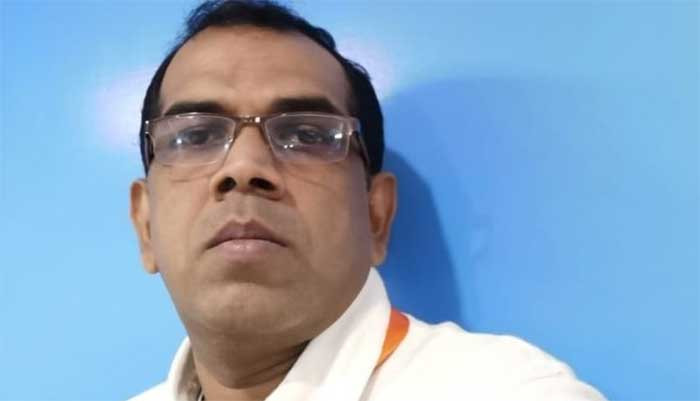 ---
ISLAMABAD:
The body of foreign national Priyantha Kumara, who was brutally lynched by a mob in Sialkot over blasphemy allegations on Friday, will be flown to his home country tomorrow (Monday), said the Sri Lankan foreign ministry in a statement on Sunday.
"The human remains of Diyawadanage Don Nandasiri Priyantha Kumara who was killed by a mob in Sialkot area in Pakistan on 03 December 2021 will be despatched to Sri Lanka on 06 December 2021 through Sri Lankan Airlines at state cost," read the official statement.
It further added that the Sri Lanka High Commission in Islamabad has requested an investigation report from the Pakistan's Ministry of Foreign Affairs regarding the murder of their national.
"The Sri Lanka High Commission in Islamabad, in coordination with the Foreign Ministry, is also in discussions with the Pakistan authorities and the employer of the deceased regarding payment of compensation," said the communiqué.
Punjab Police earlier in the day said that they had arrested six more prime accused who were involved in the lynching of the Sri Lankan factory manager a day after detaining around 120 suspects.
At least 900 people have been booked under the Anti-Terrorism Act on behalf of the Ugoki police station SHO.
Also read: Six more key suspects arrested over Sialkot lynching
Pakistan assured the leadership of the island nation that the culprits behind the outrageous incident would be apprehended and prosecuted as per law.
The gut-wrenching incident took place on Sialkot's Wazirabad Road, where workers of private factories brutally lynched the Sri Lankan national and set his body on fire.
A police official told The Express Tribune at the crime scene that Kumara was the operational manager at the factory for the past seven years.
The autopsy report confirmed a fractured skull and brain protrusion of the victim. Around 99% of the body of the slain Sri Lankan manager was completely burnt. Diyawadanage died of brain damage. All the bones, including the victim's arms and hip, were broken with the exception of one foot.
COMMENTS
Comments are moderated and generally will be posted if they are on-topic and not abusive.
For more information, please see our Comments FAQ