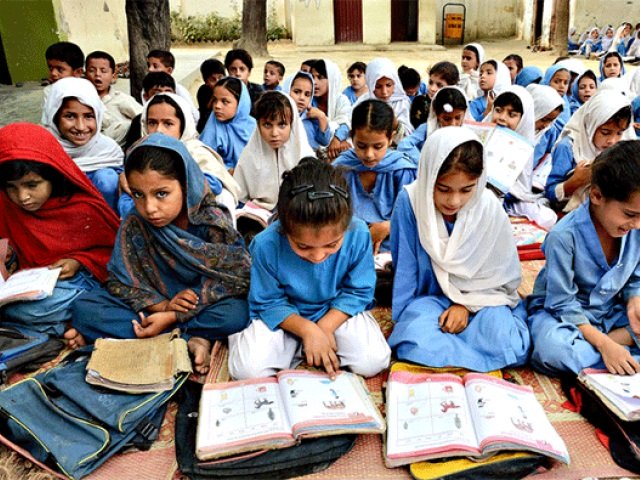 ---
ISLAMABAD:
Academic activities remained suspended in all government educational institutions of the federal capital for the second day in a row on Wednesday due to ongoing protest against the transfer of administrative control of the Federal Directorate of Education (FDE) to Islamabad Metropolitan Corporation (MCI).
All teaching and non-teaching staff of educational institutions staged a protest demonstration whereas students remained at their homes as school vans and buses did not run.
The strike was observed on the call of the Joint Action Committee (JAC) — a teacher's representative body — and will also continue on Thursday, during which the protesters have planned marching from the National Press Club to the Parliament House, where a sit-in will be staged.
Read more: 'Educational institutions in Islamabad to remain shut from Tuesday'
President of JAC and FDE Fazal Maula, while addressing protesters, said that all teaching and non-teaching staff of educational institutions would participate in Thursday's march and sit-in.
He said that the sit-in will continue until the ordinance is not withdrawn, adding that six committees have been formed under the JAC which will bring together the teachers of educational institutions in their respective zones and bring them to the National Press Club.
Speaking on the occasion, Federal Government Teachers Association President Malik Amir Khan said if the ordinance is not withdrawn then the protest will not end, asking all teachers and non-teaching staff to gather outside the press club tomorrow.
Also read: FDE put under Islamabad mayor
The move followed the issuance of a new ordinance regarding the Amendment in Islamabad Capital Territory Local Government Act 2015. Under the new ordinance, the FDE director-general will also be appointed in consultation with the Islamabad mayor.
The FDE, an attached department of the Ministry of Education and Professional Training, is looking after 424 educational institutions including schools and colleges in the Islamabad Capital Territory (ICT). These institutions impart education from pre-school to masters level both in rural and urban areas of the ICT.
COMMENTS (1)
Comments are moderated and generally will be posted if they are on-topic and not abusive.
For more information, please see our Comments FAQ