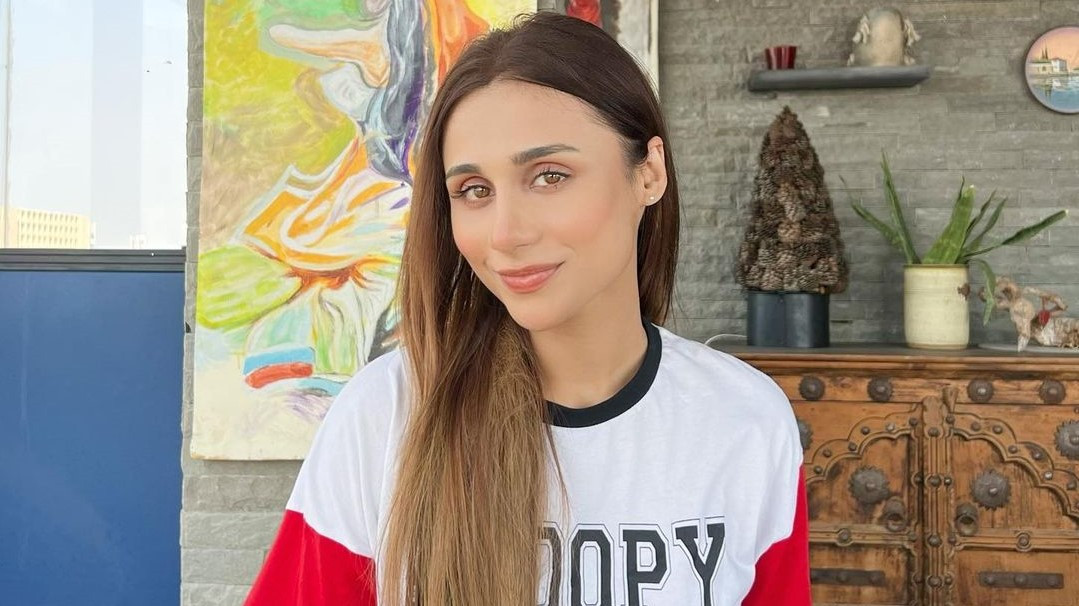 ---
Mashal Khan made her small-screen breakthrough as Kinza with the second edition of the popular Ramadan drama serial Suno Chanda in 2019.
Ever since that, the 24-year-old actor has bagged many well-received television projects like Mere Humdum, Dulhan, Dikhawa and the recently trending Parizaad, contributing to her continued success. However, all that glitters is not gold. Khan recently made headlines while revealing that her journey into the showbiz industry wasn't as smooth as one might have hoped.
The actor took to her Instagram story to speak up about the responsibility of media after she recently opened up about an incident of bullying on the set of Suno Chanda in an interview with a local magazine. As soon as the interview went public, the actor pointed out how the clickbaity headlines took away the topic she wanted to highlight and started the blame game. She originally wanted it to be aimed at a person who intimidated her and not the whole Suno Chanda brand.
"Please stop sensationalising a very normal conversation i had with an interviewer. The fact that I was bullied had nothing to do with the Suno Chanda brand, it was simply someone who happened to be on the set. Me being bullied had nothing to do with Suno Chanda and everything to do with the person who chose to bully me," Khan wrote in an Instagram story. "Don't manipulate my words for the sake of clickbait," stated the Parizaad starlet.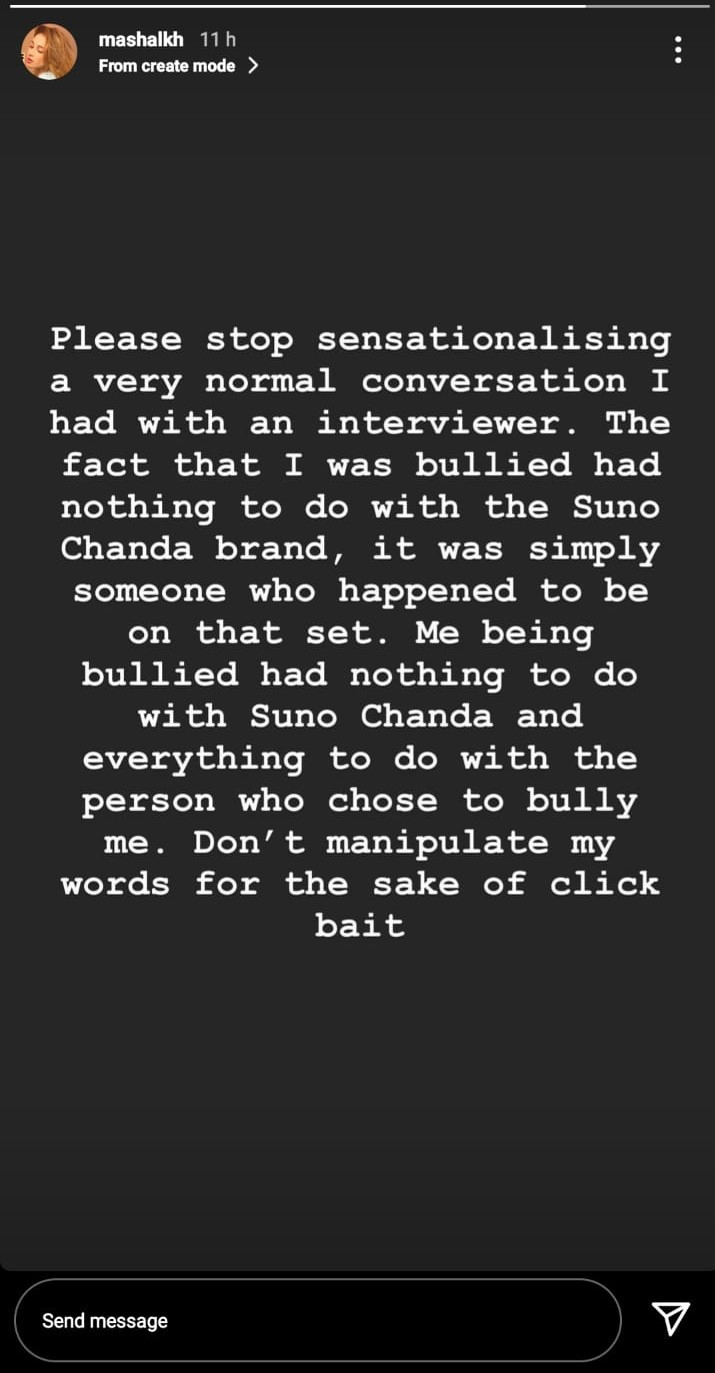 With her ongoing projects and the rising star story, fans grew curious about the starlet's personal lifestyle and journey. The Dikhawa starlet opened up about how she was a victim of bullying as a child and her first project, Suno Chanda, wasn't too kind in her healing journey. The actor spoke about how certain people on the sets of Farhan Saeed and Iqra Aziz-starrer allegedly didn't hesitate to remind her of her childhood trauma.
"Honestly speaking, when I was bullied at the set of Suno Chanda, at first I didn't realise it because I have been bullied since childhood. So, (naturally) I had thought in my mind that I'll be bullied the same way for the rest of my life," Khan recalled in the interview. She added, "After being bullied several times, I faced panic attacks (on set)," confessed the Parizaad actor.
Being an emerging talent, it can be intimidating to work with senior actors and speak up about an incident that compromised your mental health, let alone ask for help. Mental health is a taboo in our society and it could've affected her career, however, she said that there was one costar on set who had the decency to identify the bothersome activity and defend her.
"Senior actor Mohammad Ahmed was the only one who stood up by my side, he is an angel. It's obvious that no one wants to put themselves in trouble, so why would anyone take a stand for me. I was a random person, no one even knew me," the Lifafa Dayan actor had revealed.

Have something to add to the story? Share it in the comments below.

COMMENTS
Comments are moderated and generally will be posted if they are on-topic and not abusive.
For more information, please see our Comments FAQ