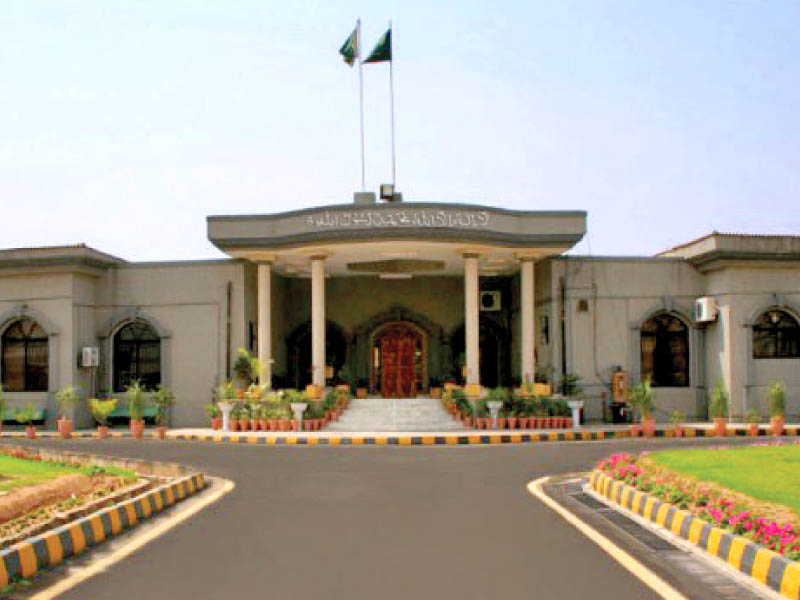 ---
ISLAMABAD:
A local court in Islamabad has dismissed a plea seeking to exclude sections of capital punishment from the charge sheet in the couple harassment case in an apartment in Islamabad. Additional Sessions Judge Atta Rabbani announced the reserved verdict on the petition of prime the prime suspect, Usman Mirza, who had sought to do away with the sections 354-A and 375-A in the case.
The suspect's lawyer Javed Iqbal argued that both sections should be dismissed from the charge sheet as the incident occurred inside a room and did not fall in the category of public view. He said that section 354 could be incorporated in the case but not section 354-A. The counsel said that section 375-A should also be excluded as it was not a rape incident.
The lawyer of the victim, Hasan Javed Shorish, and Public Prosecutor Hasan Abbas argued that the viral video was viewed by thousands of people and it fall in the purview of public view. They said that after a recent amendment in section 375-A, the incorporation of the section was precise as it included forcing others to rape. The court had reserved the verdict after arguments of lawyers and announced that the stance of the prosecution was legitimate.
On the other hand, the statement of the Federal Investigation Agency (FIA) Deputy Director Masood Ali, who prepared three forensic reports of the incident, was also recorded. The lawyer of suspect Omar Bilal completed cross-examination of FIA officials while other lawyers will carry out the cross-examination at the next hearing. The statement of FIA Technical Assistant Anisur Rehman will be recorded at the next hearing. The official had compiled a report on the Twitter trends regarding the prime suspect Usman Mirza.
The testimonies of SubInspector Muhammad Khan and Head Constable Kashif Hayat, who brought and received the sealed parcel from Punjab Forensic Agency (PFA) respectively, will also be recorded in the next proceeding. Eleven witnesses have already testified before the court in the case.
They include Assistant Commissioner Secretariat Anil Saeed, Assistant Commissioner Saddar Circle Dr Sania Saeed, the plaintiff in the case then-SHO of Golra Police Station Asim Ghaffar, Noor Elahi, Muhrar treasury Inayat Khan, Rabb Nawaz, Sajjad Afzal, shop owner Usman Shah, Syed Wali Khan, CDR operator Mazhar and Sher Ali. The hearing of the case has been adjourned until December 2.
COMMENTS
Comments are moderated and generally will be posted if they are on-topic and not abusive.
For more information, please see our Comments FAQ