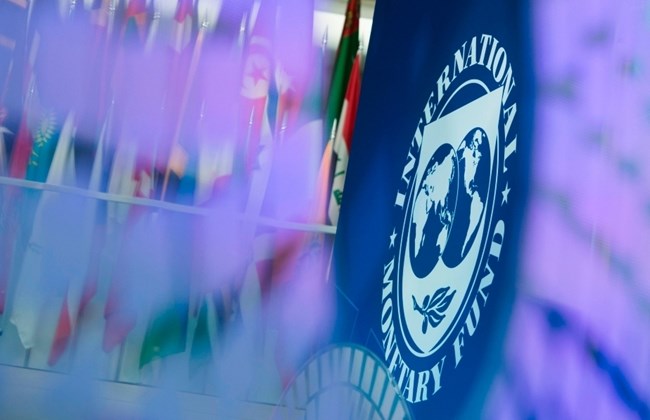 ---
ISLAMABAD:
The International Monetary Fund's (IMF) prior actions will push inflation into double digits but Pakistan needs to make difficult decisions about reduction in expenditure and the size of civilian-military workforce, said former State Bank of Pakistan (SBP) governor Shahid Kardar.
"We are living on borrowed times and need surgery but that has to be performed by local doctors," said Kardar while highlighting the challenges faced by the economy and the solutions to address those.
The burden of surgery would have to be borne by different economic classes and its equitable distribution would be a challenge, he said in a keynote address at a conference arranged by the Sustainable Development Policy Institute (SDPI) on Saturday.
The former governor also differed with the government's policy of increasing revenues for macroeconomic stability.
"Our priorities remain misplaced. Instead of focusing on revenues, we need to rationalise expenditures," said Kardar. "We need to revisit our defence strategies and part of it is related to the conventional force size."
"Political economy is resisting even a basic change but we need to cut down our expenditures," he said, adding that there were large federal and provincial governments even after the 18th Amendment that devolved many subjects to provinces.
There are still 40 divisions and 400 attached departments. There are about 650,000 federal government employees and another 520,000 in autonomous organisations.
The rationalisation of workforce size was opposed by politicians and bureaucrats, who were seeking to become a minister or a secretary, he added.
Contrary to the ground realities, Pakistan Tehreek-e-Insaf (PTI) is expanding the size of the government. It has established China-Pakistan Economic Authority and Special Technology Zones Authority.
Kardar advised that many of the agencies, autonomous organisations and authorities should be wound up or privatised. "Retire those who have completed 25 years of service and if politically difficult put them in a surplus pool," he suggested.
He said that all vacant posts should be surrendered and there should be a ban on new recruitments. Also, there was a need to shift to contributory pension schemes but the government should protect the pension entitlements to date. The pension liability has increased to Rs9 trillion and it is an elephant in the room.
He said that there was a need to take short to long-term measures to protect the economy. These include curtailing imports, cash margin measures to cover more commodities, supplemented by short-term bans on some items like cars and cellphones, he added.
Kardar also advocated the rollover of Chinese, Islamic Development Bank, the UAE and Saudi Arabian loans.
"I cannot see how we will be able to fully service our debt, especially domestic debt and obligations to independent power producers (IPPs) without beneficiaries of these receipts being subjected to haircuts," said Kardar. But he said that Chinese IPPs would have to be dealt with differently.
While commenting on the macroeconomic situation, the former governor said that inflation would be on average 11% in this fiscal year and 14% during the remainder of the fiscal year after implementation of IMF's prior actions.
The IMF is asking to bring a mini-budget, increase electricity prices and enhance petroleum levy by another Rs20 per litre. Inflation is already around 9.2%
There is a contradiction in the IMF programme. G20 is giving relief on account of challenges of Covid-19 but the IMF is insisting on tough measures with the economy in early stages of recovery, he added.
Pakistan should get rid of the IMF programme and instead go for measures like reducing the rupee-dollar parity and cutting interest rate to 4%, said Ashfaq Tola, a tax expert who had long been advocating to take the rupee value to around Rs145 to the dollar.
Published in The Express Tribune, November 28th, 2021.
Like Business on Facebook, follow @TribuneBiz on Twitter to stay informed and join in the conversation.
COMMENTS
Comments are moderated and generally will be posted if they are on-topic and not abusive.
For more information, please see our Comments FAQ