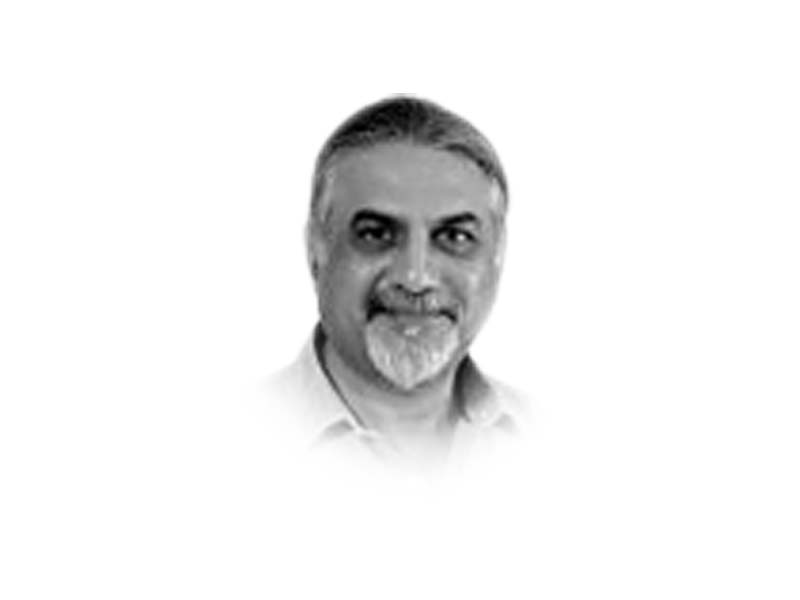 ---
There can be many meanings of the word "stranger" but one that sounds acceptable to me is a person that "does not know his way around". Can a person holding a political office or a position of high status and authority that necessitates huge followership afford to act as a stranger? Would a politician not be termed a "political stranger" if he/she has lost his/her way? In an article titled, "Politics is not a child's play" published in Express Tribune on 14 Nov 2020, I had written that "dynastic politics must stop relegating political experience to the background" but in Pakistan, the "right of birth" and through it the "entitlement" to the political office matters more than the political ability or experience of a politician. Despite the presence of experience in their ranks, should the children of politics continue to lead political parties? Is there a cost that political parties pay for being led by the children of politics?
It is not the first time that PML-N leader Maryam Nawaz has let her party down. Her press conference about the audio leak of the former Chief Justice of the Supreme Court was supposed to lift the spirits and morale of the party followers, instead it resulted in an outright humiliation and embarrassment for everyone associated with the party. Extemporaneity and spontaneity are the hallmarks of a great leader. A platform where the advisers are out of ear shot and no written script is available, a leader has to rely on his/her good political judgement on how to answer questions. A mind that can't think clearly on such occasions is a mind that is not fair and is cluttered with lies, doubts, confusions and fears. And when you don't know what to do or say, you act like a deer caught in the headlights — who goes blind and can't run away. The political party that Maryam Nawaz leads is symbolically being led by a lion but virtually the leadership seems to be in the hands of a deer that can no more handle being in the spotlight. Caught in the headlights like a deer it has gone blind, and a blind man is no judge of colours. Her leadership seems unable to judge and differentiate between right and wrong.
To me, intentions have always been very important. But the true intent of a person is difficult to ascertain. One can know the nature of a person by spending time with him/her but their true intentions are revealed in the moments of extemporaneity and spontaneity. Much of the problems that the world has faced could have easily been avoided if the followers knew the true intentions of their leaders.
Neville Chamberlain was UK's Prime Minister during World War-II. His negotiations with Hitler are termed one of the "greatest follies" of World War-II because Chamberlain misread Hitler's intentions. Hitler signed the Munich agreement in March 1939 by virtue of which he agreed that he would not invade any other country if he was permitted the annexation of Sudetenland — the German populated part of Czechoslovakia. The UK, France and Italy believed in Hitler and signed an agreement with him but six months later in September 1939, Hitler invaded Poland and Britain was at war with Germany.
You don't have to be a Hitler to tell lies. Some leaders tell lies all the time and get away with it. It is not the lie being told that is important, it is the "getting away" of the leader despite telling lies that is more important. What Chamberlain did wrong when he negotiated with Hitler was that he utilised appeasement as the policy tool and never cautioned or threatened him with the likely consequences if Hitler reneged on his promise.
What is wrong today in our world is that leaders tell lies with impunity and don't consider that they will ever be held accountable for what they say. Is there no judge in this country who can put an end to such beliefs? Is there no judge who can stop the "Hitlers and liars of our politics" from ravaging our lives and our country? Has any judge ever considered the psychological trauma that the people of this country are going through because of the lies being told and re-told to them? When will the judiciary of this country rise up to stop the "getting away" of our leaders?
Like I said, intentions are difficult to ascertain. They are revealed in the spontaneity of words and actions. Intentions can be spoken but if leaders are not held accountable afterwards it will only embolden them to become like Hitler and speak of autarky (self-sufficiency) and Lebensraum (living space). Malcolm Gladwell in his international bestseller book, Talking to Strangers, writes that "between the thought and the spoken words there is a gap in which resides a man's intentions". So, if a leader's intentions finally come out of the gap and reveal themselves, these intentions must be analysed for what they can mean to the future of the people and the nation. The goal of a leader's intent may be to undo a perceived wrong but what if it creates more wrongs and more destructions in its wake. Hitler's intentions were to undo the wrong done to his nation/race in World War-I, but it eventually led to another World War.
In Pakistan, uncertainty has become the twin brother of hope. How can anyone be hopeful if he is simultaneously uncertain? People are deeply uncertain of what is going right and what is going wrong. When hundreds and thousands of refugees drowned in the Mediterranean Sea while fleeing the civil war in Syria the world questioned why they were drowning and why they could not be rescued beforehand. The right question to ask then was not why they were drowning but why they were fleeing their country.
When the leaders tell lies and show their true intentions the right question for us to ask is not why they do it. The right question to ask is why they continue to get away with it and still survive.
Published in The Express Tribune, November 28th, 2021.
Like Opinion & Editorial on Facebook, follow @ETOpEd on Twitter to receive all updates on all our daily pieces.
COMMENTS
Comments are moderated and generally will be posted if they are on-topic and not abusive.
For more information, please see our Comments FAQ