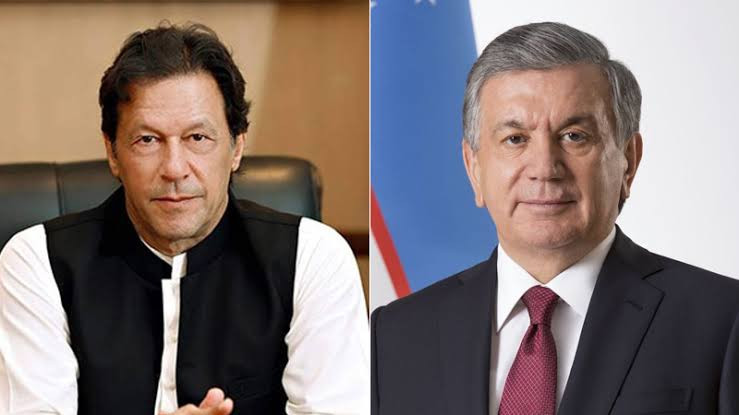 ---
ISLAMABAD:
Prime Minister Imran Khan during a telephonic conversation with President of Uzbekistan Shavkat Mirziyoyev on Friday discussed bilateral relations between Pakistan and Uzbekistan and expressed satisfaction over their pace and momentum.
The Pakistani premier highlighted the importance of realising the countries' full potential in diverse areas to achieve common goals and objectives.
PM Imran also emphasised the need for enhancing bilateral economic relations through an early conclusion of a Preferential Trade Agreement between the countries.
PM Imran hoped that peace and stability in Afghanistan would help advance the connectivity agenda, and subsequently lead to regional prosperity.
He reiterated Pakistan's strong commitment to the timely completion of the Trans-Afghan railway project.
Read Uzbek military official visits Torkham border, PMA Kakul
The Uzbek president accepted PM Imran's invitation to visit Pakistan, which will aid in further boosting existing bilateral cooperation in various fields, including economic and trade relations, between the two countries.
Earlier this month Pakistan and Uzbekistan signed a historic protocol to establish a multifaceted Joint Security Commission (JSC) that would help in unveiling the geo-economic paradigm shift in the region, the National Security Adviser (NSA) Dr Moeed Yusuf said.
The protocol covered wide-ranging security-related matters of mutual interest and would establish a coordination mechanism between Pakistan's National Security Division and the Security Council of Uzbekistan under their respective heads
COMMENTS
Comments are moderated and generally will be posted if they are on-topic and not abusive.
For more information, please see our Comments FAQ