 ---
When there's a will, there's always a way! The lockdown restrictions imposed by the devastating Covid-19 pandemic led to many companies being forced to halt operations, leading to significant delays in production timelines. PROTON is no exception. However, the local assembly plant, streamlined by Al-Haj Automotive Pvt. Ltd, completed yet another milestone in Pakistan by commencing production of the 2021 PROTON SAGA at their green-field production plant in Karachi, costing over $20 million to construct.
As reported, the new CKD plant will have a capacity of 25,000 units per year, which will create over 2,000 jobs in its first three years of operation, and an additional 20,000 indirect jobs through its establishment. Given the potential sales volume of the Pakistani markets along with the production capacity and growth plans of PROTON Pakistan, this initiative is also likely to boost exports in the future.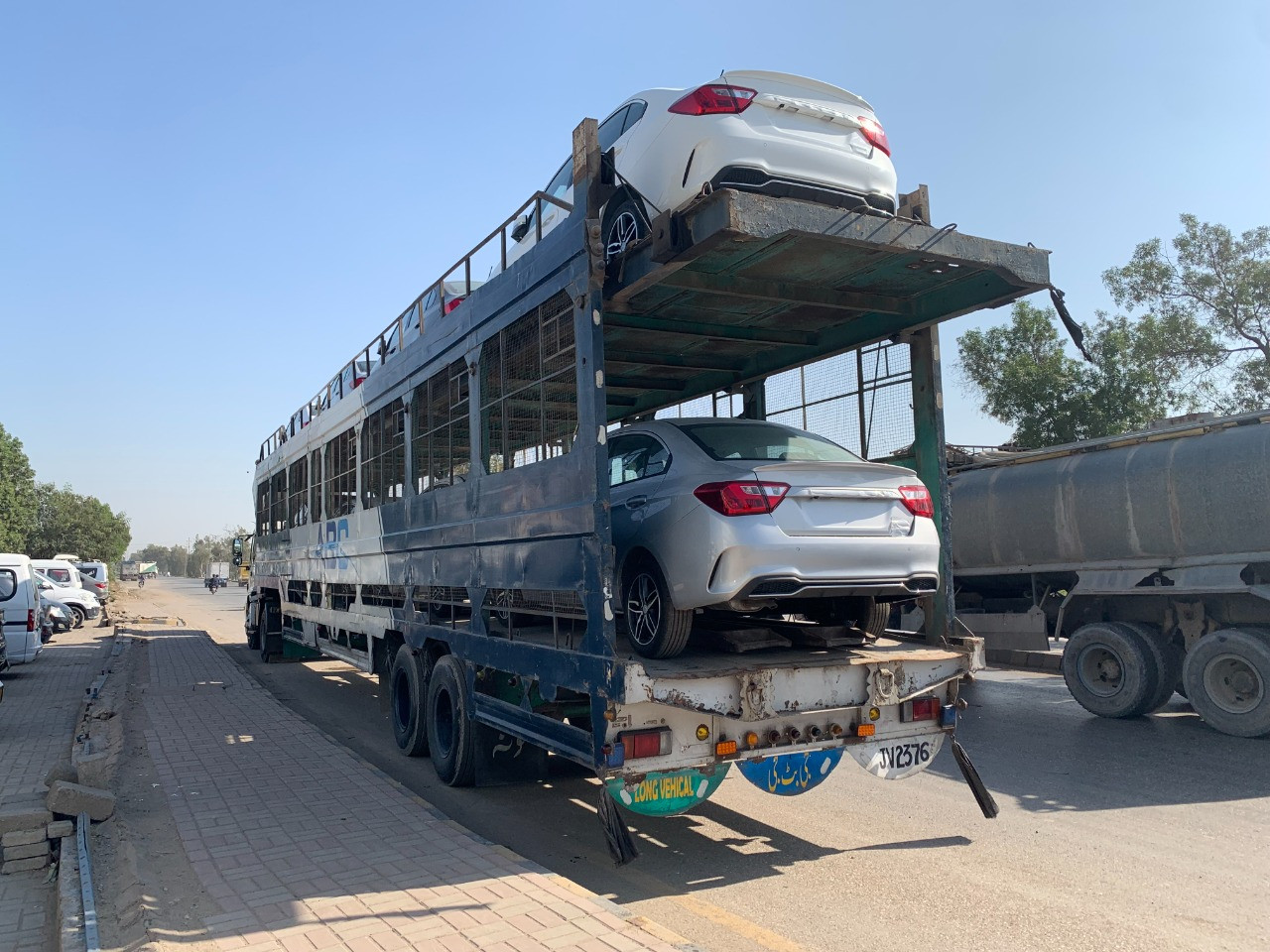 Al-Haj Automotive Pvt. Ltd, a company initially focused on trading and distribution of vehicles, tires, textiles, logistics, electronic goods, and leasing has now stepped on the bandwagon to create a benchmark of innovation, up-gradation, and quality in Pakistan. Launched in 2006, the company has always received an overwhelming response from the public. Today, it's recognised as one of the most reliable names in the Pakistani automotive industry.
In 2019, Al-Haj Automotive Private Ltd. signed an agreement with Malaysia's PROTON automotive maker to become the exclusive authorised distributor and now an assembler of PROTON vehicles in Pakistan. People across the nation were keen to get their hands on the luxurious SAGA, as the company announced its assembly and delivery before the X70.

As PROTON Pakistan has ceased accepting orders for fully imported (CBU Malaysia) units of the Proton X70, it is highly likely that even X70 will proudly flaunt its own made-in-Pakistan label within the next few months. We said even, right? What does that mean?
Pakistan's very own, locally assembled, 6th generation PROTON SAGA has been dispatched to the dealerships to be displayed for all PROTON SAGA customers.
The much-awaited value-driven family Sedan has been assembled at the local vehicle plant and built to Proton International Quality Standards. The Sedan isn't only durable, reliable, comfortable, and let's not forget, stylish, but also incredibly fuel-efficient. After all, it's called the intelligent choice for a reason.
Moreover, the vehicle started being delivered from the first week of November. But wait, there's more! PROTON Pakistan revealed that the locally assembled SAGA will boast a variety of cutting-edge features. Unlike most companies that reduce features in CKD variants, PROTON Pakistan offers a lot more features at an incredibly cost-effective price.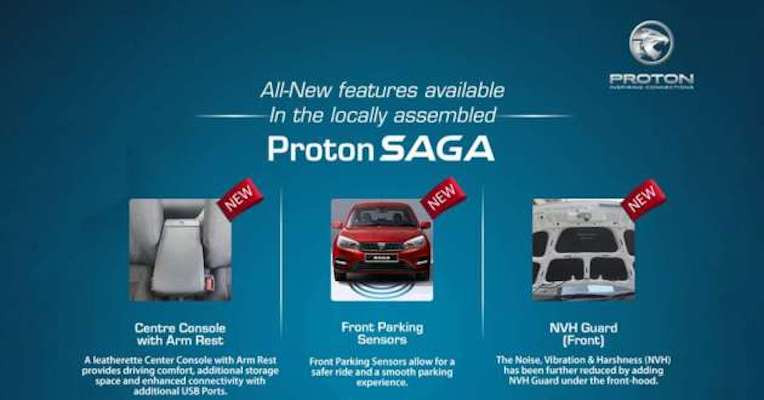 According to PROTON's social media, the CKD SAGA has a centre console with a leatherette armrest, additional storage space, and enhanced connectivity via extra USB ports. It also comes with front parking sensors to ensure a safer ride and an even smoother parking experience. The rear and front NVH guard enhances the driving experience by reducing harshness, vibration, and noise inside the car.
The incredible new additions also include a strut bar or stabilizer bar to enhance the car's stability while reducing body roll. This feature is especially beneficial for people who frequently travel on highways and motorways as it makes the drive, even more comfortable, stable and smooth. All these features surely validate the "intelligent choice" claim and make wait worth it!
---

Now that the much-awaited locally assembled PROTON SAGA is here, what are you waiting for? Text "Hi" to this number 0301-600-0999 if you have any PROTON questions, and get started right away. Their highly proficient Pro-Bot will be happy to assist you.
COMMENTS
Comments are moderated and generally will be posted if they are on-topic and not abusive.
For more information, please see our Comments FAQ